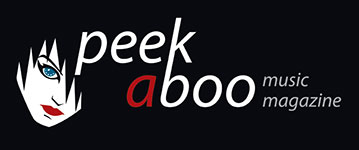 like this ep (digital) review
---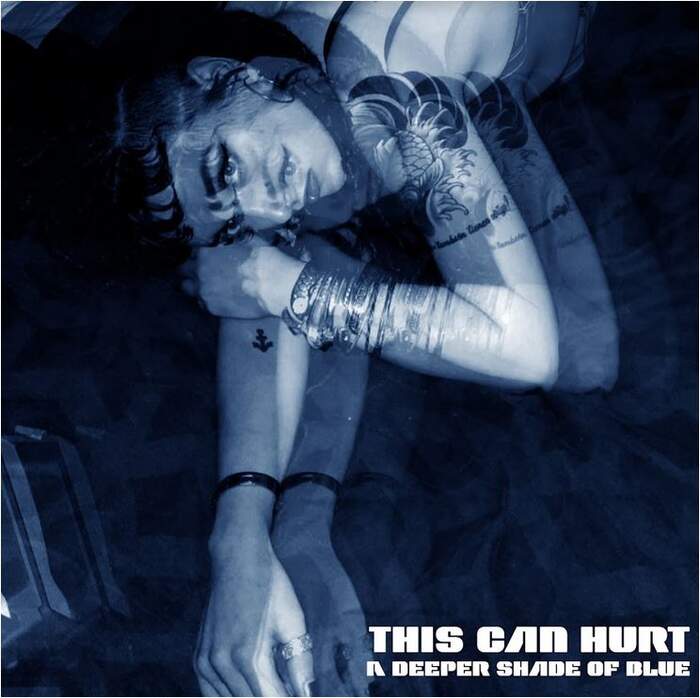 THIS CAN HURT
A Darker Shade Of Blue
Music
•
EP (Digital)
Post Industrial
•
Rock
[74/100]

Self-released
11/05/2022, Jurgen BRAECKEVELT
---
Covid caused a lot of musical material to gather a layer of dust. This was also the case with This Can Hurt. The band worked hard on a third full album that is almost finished. But given the uncertain times, they decided to postpone the release. However, we do get a 5 track semi-acoustic EP A Darker Shade Of Blue.
The band was founded in 2015 in Ghent, Belgium. One clear goal: "To make music without limitations". What was initially going to be a studio project resulted in much more: solid gigs with a repertoire that is a fine mix of rock, sniffs of metal, wave and outbursts both towards rather industrial, and very nice poppy. Their first 'Nothing Matters' was very well received.
Mid 2019 This Can Hurt began recording the songs for what would become the follow-up to 'Nothing Matters'. By the end of September, 12 songs had been selected, recorded, mixed and mastered. 'Worlds Apart' was scheduled for release. The band released a limited batch of 200 vinyls on their own 'Lacienda' label and it was sold out after only 2 weeks This allowed the band to negotiate with several record labels. On the last day of 2019, This Can Hurt signed a worldwide deal with the UK's Glassstone Records for the album Worlds Apart. Brexit was not ideal to keep it that way and currently This Can Hurt are in negotiations with various labels to find shelter elsewhere.
And now there is the 'A Darker Shade of Blue' EP. It contains some previously released songs in a stripped down version: more modest and with nice collaborations. Marieke Bresseleers (former frontwoman of Lords Of Acid and Circle Unbroken, among others) lends her sometimes Janis Joplin-like, sometimes angel-like, sometimes fragile voice to the first released single If You Go. A ballad with the necessary audacity. Sometimes a piano and voice are all it takes to make a song stick. If a mournful guitar adds some extra melancholy, this fellow man here is not sorry. Diane is of the same cloth.
If This Can Hurt says it, they do it. High Tide has a rather psychedelic, poppy side to it. At times, it harks back to Live's first album.
And Nel Mertens, well-known lover of the dark music genre and fine fellow reviewer in the scene, who also published all her poetry writings, lends her voice to Vergeet Me (Forget Me). A song that cuts deep enough in its lyrics and music to really stick out. Intimidating with a touch of shoegaze. She sings about an empty bottle of whisky, well I'll gladly pour myself one.
With this EP they hit a nerve. I am already looking forward to the next full album, where I hope for the sharpness of their previous work.
Jurgen BRAECKEVELT
11/05/2022
---
Covid zorgde ervoor dat veel muzikaal materiaal een laagje stof verzamelde. Zo ook bij This Can Hurt. Het gezelschap werkte hard aan een derde full album dat zo goed als af is. Maar gezien de onzekere tijden, besloten ze de release even uit te stellen. Wel krijgen we een 5 track semi-akoestische EP A Darker Shade Of Blue.
De band werd in 2015 opgericht te Gent (België). Eén duidelijk doel: "Muziek maken zonder beperkingen". Wat aanvankelijk een studioproject zou worden, resulteerde in veel meer: stevige optredens met een repertoire dat een fijne mix is van rock, snuifjes metal, wave en uithalen zowel richting eerder industrial, als heel leuk poppy. Hun eerste 'Nothing Matters' werd heel goed onthaald.
Medio 2019 begon This Can Hurt met de opnames van de nummers voor wat de opvolger zou worden van 'Nothing Matters'. Eind september waren 12 nummers geselecteerd, opgenomen, gemixt en gemasterd. 'Worlds Apart' stond gepland voor release. De band bracht een beperkte batch van 200 vinyls uit op hun eigen 'Lacienda'-label en die was al na 2 weken uitverkocht Daardoor kon de band met verschillende platenlabels onderhandelen. Op de laatste dag van 2019 tekende This can Hurt een wereldwijde deal met het Britse Glassstone Records voor het album Worlds Apart. Brexit was niet ideaal om dit zo te houden en momenteel is This Can Hurt in gesprek met verschillende labels om elders onderdak te vinden
En nu is er dus de 'A Darker Shade of Blue' EP. Die bevat enkele eerder uitgebrachte nummers in een wat uitgeklede versie: ingetogener en met leuke samenwerkingen. Onder andere Marieke Bresseleers (gewezen frontvrouw van o.a. Lords Of Acid en Circle Unbroken) verleent haar bijwijlen Janis Joplin-achtige, dan weer engelachtige, dan weer breekbare fragiele stem aan de eerst uitgebrachte single If You Go. Een ballad met de nodige bravoure. Soms volstaan een piano en stem voor een beklijvende song. Als een treurende gitaar nog wat extra melancholie toevoegt, is deze medemens hier daar niet rouwig om. Diane van hetzelfde laken een broek.
Als This Can Hurt het zegt, dan doen ze het ook. High Tide heeft een eerder psychedelisch, poppy kantje. Met momenten voert het terug tot de eersteling van Live.
En Nel Mertens, welbekende liefhebster van het donkere muziekgenre en fijne collega-reviewer in de scène, die ook al haar poëzieschrijfselen publiceerde, verleent haar stem aan Vergeet Me. Een nummer dat qua tekst en muziek diep genoeg snijdt om echt te blijven hangen. Intimiderend met een vleugje shoegaze. Ze zingt over een lege fles whisky, wel ik schenk er me graag één bij in.
Met deze EP raken ze de gevoelige snaar. Ik kijk al uit naar de volgende full, waar ik hoop op de snedigheid van hun voorgaande werk.
Jurgen BRAECKEVELT
11/05/2022
---