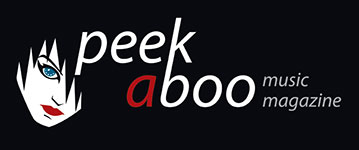 like this cd review
---
THOM SONNY GREEN
High Anxiety
Music
•
CD
Electronics
PIAS
11/12/2016, Didier BECU
---
Thom Sonny Green loves the difficult side of life. Take his band, written as Δ, but pronounced as alt-J. It has something to do with an Apple computer, but explaining what would take us too far. The solo album of the drummer of alt-J (his drumming style is famous as he doesn't use cymbals) is something entirely different. During three years the Briton composed all kinds of electronic pieces in his hotel room while touring with alt-J. Fear is the central subject (Thom suffers from panic attacks and hearing disorders). In one hour, Thom offers you 21 short electronic pieces that all have a film by Nichola Farnan. Quite experimentally, but it's quite easy to get into.
The songs are atmospheric pieces, often beautiful, also macabre (David Lynch's name is often used when people mention the music of Thom Sonny Green). Thom's music is somewhere between Boards Of Canada, Tangerine Dream and lots of different hip-hop/dance bands. You hear very well that Thom is a drummer, as all the tracks are driven by an energetic rhythm section.
Didier BECU
11/12/2016
---
Thom Sonny Green houdt van moeilijk. Neem nu zijn band, geschreven als Δ, maar uit te spreken als alt-J. Dat heeft allemaal iets met een Apple-computer te maken, maar laat ons niet te ver afdwalen, de soloplaat van de drummer van alt-J (zijn stijl valt op doordat hij geen cymbalen gebruikt) is immers iets geheel anders. Gedurende drie jaar componeerde de Brit tijdens het toeren met alt-J op zijn hotelkamer allerlei elektronische stukjes waarin de angst centraal staat (Thom heeft last van paniekaanvallen en hoorstoornissen). Over een tijdspanne van zo'n klein uurtje schenkt de Brit je 21 korte elektronische stukjes die allemaal gemaakt zijn met een film van Nichola Farnan. Vrij experimenteel, zonder dat het maar één seconde ontoegankelijk wordt.

Het zijn atmosferische stukjes, vaak mooi, maar ook macaber (de naam van David Lynch wordt vaak gebruikt als men de muziek van Thom Sonny Green bespreekt). Muzikaal situeert Thom zich ergens tussen Boards Of Canada, Tangerine Dream en ontelbare hiphop/dance-bands. Je hoort maar al te goed dat Thom in de eerste plaats een drummer is, want één voor één worden de tracks voortgestuwd door een energieke ritmesectie.
Didier BECU
11/12/2016
---