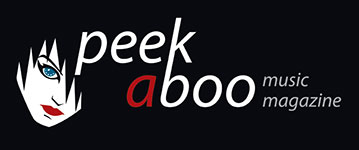 like this movie review
---
TI CHI NG & HERMAN YAU
The Second Coming
Movie
Horror
[55/100]

A-Film
08/04/2015, Didier BECU
---
The boom of Asian horror films seems to be over, although (just as in other countries), this kind of releases is still made. Needless to say that they (at least in Europe) only appear on the DVD market. The Second Coming by Ti Chi Ng and Herman Yau (the director of the Ip Man-movies) shows nothing new, but does what it is supposed to do (read: scare the viewer, although you already saw it in films like Ju -On).
Nobody believes Lucy as she claims to see ghosts. Even on her birthday she sees worms in the cake. And it goes further: when she opens the refrigerator, then she notices some strange creepy creature. Lucy is the only one who sees them, her parents and brother think that the poor girl is fodder for the psychiatrist. However, everything has to do with an abortion, because Lucy was an unwanted child.
The scenario is quite nice, even if it seems like a summary of popular Asian horror films, because believe us, even if you are not an expert, you have seen it all before. The horror effects are bloody, but often too cheap and so a lot of fun is lost. As for the performances, the cast does what is expected: they run for their life.
Fans who can't get enough of Asian horror will probably be able to digest this movie. This is a double disc release with the 2D and 3D version (though we do not really see the value of that). Now out on A-Film, both on DVD and Blu-ray.
Didier BECU
08/04/2015
---
De boom van Aziatische horrorfilms is ondertussen al volledig voorbij, toch blijft men (net zoals in andere landen) dit soort releases nog gretig uitbrengen. Onnodig te zeggen dat ze bijna stuk voor stuk (althans in Europa toch) alleen maar op de dvd-markt verschijnen. The Second Coming van Ti Chi Ng en Herman Yau (de regisseur van de Ip Man-films) toont niks nieuws, maar doet wat hij moet doen (lees: de kijker de stuipen op het lijf jagen, ofschoon je het al in films zoals Ju-On hebt gezien).
Niemand gelooft Lucy, die beweert dat ze geesten ziet. Zelfs op haar verjaardagsfeestje ziet ze wormen in de taart waardoor ze haar vader met een mes bewerkt. En het gaat maar door: opent ze de ijskast dan bemerkt ze één of ander vreemde creatuur. Lucy is echter de enige die het ziet, waardoor haar ouders en broer denken dat het arme wicht voer is voor de psychiater. Alles heeft echter te maken met een abortus, want in slechtere tijden was Lucy ooit een ongewild kind.
Het scenario is best aardig, ook al lijkt het een samenvatting van populaire Aziatische horrorfilms, want geloof ons: zelfs al ben je geen expert, heb je het toch allemaal al eens gezien. De horroreffecten zijn bloederig, maar vaak wat te goedkoop, waardoor er heel wat plezier verloren gaat. En wat de acteerprestaties betreft, ook hier doet de cast wat wordt verwacht: men rent voor z'n leven.
Fans die maar niet genoeg krijg van Aziatische bibberprenten zullen wellicht deze brok huiver kunnen verteren. De release is uitgebracht op een dubbeldisk waarop zowel de 2D- als de 3D-versie te zien is (alhoewel we de meerwaarde daarvan niet echt hebben begrepen). Nu uit op A-Film, zowel op dvd als Blu-ray.
Didier BECU
08/04/2015
---
---