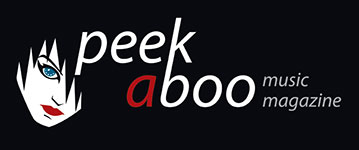 like this movie review
---
TOA FRASER
The Dead Lands
Movie
Action
[60/100]

Remain In Light
17/06/2015, Didier BECU
---
In addition to pure arthouse, Remain In Light also releases "normal films" that are often ignored in the cinema circuit, or movies that are showed only once at a film festival. The Dead Lands by Toa Fraser is a good example. It is actually a movie that makes you think of La Guerre du Feu. Just like in the classic by Jean-Jacques Annaud, we follow in this New Zealand production some tribes. They come from the Māori, the people who originally lived in New Zealand before Europeans discovered the continent. The Māori represent today ten percent of the New Zealand population and attach great importance to myths in which their ancestors are the heroes.
The culprit is Wirepa (Te Kohe Tuhaka), who ask the villagers from another tribe the permission to visit the grave of their ancestors. The tribe chief agrees, but Wirepa becomes so angry that he throws the skull on the ground. Hongi (James Rolleston), the son of the chief, witnesses this sacrilege, and of course Wirepa is aware of that. To avoid worse he rushes to the chief and tells him that his own son committed the act. The chief says he will investigate the incident and if Hongi is the offender, then he will be slain by his own hands. Wirepa however, doesn't accept this compromise and states that there is only one solution: to inform his father. The chief is aware that this is synonymous with a bloody war.
The rest you can guess. Heads and limbs are ripped apart, and except for some mythical interludes, The Dead Lands is primarily a collection of images that show brutal, primitive violence. It's all been pretty well done, but because we know little or nothing about the characters (well, they are young and live in the jungle), you could not care less whether the good or the bad win. The story is very slow, and so the two hours seem a bit too long. Lovers of majestic battles will love it. But how impressive it all may look, it is not enough for a whole movie.
The Dead Lands is a visual masterpiece, but the scenario is so weak that the two-hour film becomes simply too long.
Didier BECU
17/06/2015
---
Naast pure arthouse, brengt Remain In Light ook geregeld "gewone films" uit die vaak door het bioscoopcircuit zijn genegeerd, of die gewoon slechts eenmalig te zien waren op één of ander filmfestival. The Dead Lands van Toa Fraser is een mooi voorbeeld. Het is trouwens een film die je bijna automatisch laat denken aan La Guerre Du Feu. Net zoals in de klassieker van Jean-Jacques Annaud, volgen we in deze Nieuw-Zeelandse productie het wel en wee van stammen. Het zijn Māori, de oorspronkelijk bewoners van Nieuw-Zeeland, voor de ontdekking van het continent door de Europeanen. Vandaag vertegenwoordigen ze nog zo'n kleine tien procent van de Nieuw-Zeelandse bevolking en ze hechten enorm veel belang aan mythen waarin hun voorvaderen de hoofdrol spelen.

Zowat overal ter wereld hielden onze voorouders ervan om elkaar de schedel in te slaan, en dat was bij de Nieuw-Zeelanders niet anders. De boosdoener is Wirepa (Te Kohe Tuhaka), die aan de dorpelingen van een andere stam vraagt of hij naar het graf mag van hun voorouders. Het stamhoofd stemt toe, maar Wirepa wordt zo kwaad dat uit woede hij de schedel op de grond gooit. Hongi (James Rolleston), de zoon van het stamhoofd, is getuige van deze heiligschennis en dat heeft natuurlijk Wirepa gezien. Om erger te voorkomen probeert hij het stamhoofd wijs te maken dat het zijn eigen zoon is die deze daad pleegde. Het stamhoofd zegt dat hij het incident uitgebreid zal onderzoeken en indien blijkt dat Hongi de dader is, dan zal hij door zijn eigen handen worden gedood. Wirepa wil echter niets van dit compromis weten en besluit dat er maar één oplossing is: zijn eigen vader inlichten. Het stamhoofd is er zich van bewust dat dit synoniem is voor een bloederige oorlog.

Het vervolg kan je raden. Hoofden en ledematen worden naar hartenlust afgehakt, en behalve enkele mythische rustpunten is The Dead Lands vooral een beeldcollectie vol brutaal, primitief geweld. Het wordt allemaal wel mooi gebracht, maar omdat we weinig of niets over de karakters weten (nou ja, ze zij jong en leven in de jungle), kan het ons maar weinig schelen of het de goede of de kwade zielen zijn die als overwinnaar uit de bus komen. Het verhaal komt door zijn mythische achtergrond zeer traag op gang, waardoor twee uur net iets te lang lijkt. Liefhebbers van majestueuze gevechten worden wel op hun wenken bediend, want de film staat bol van dit soort scènes. Alleen, hoe indrukwekkend het er allemaal ook uitziet, je kan er niet een hele film mee vullen.
The Dead Lands is een visueel pareltje, maar het scenario is zo zwak dat de twee uren film in een lange rit ontaarden. Jammer dat men niet tijdig de schaar heeft bovengehaald, desalniettemin een aanrader voor wie van vechtende primitievelingen houdt!
Didier BECU
17/06/2015
---
---