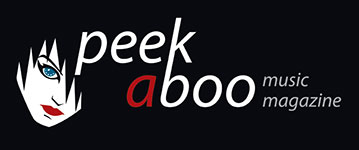 like this cd review
---
TOBIAS BERNSTRUP
Romanticism
Music
•
CD
Electro Pop
•
Krautrock
•
Synthpop
[75/100]

Enfant Terrible
12/03/2015, Peter HESELMANS
---
Tobias Bernstrup is a Swedish (Gothenburg) contemporary artist working with video, interactivity and electronic music. He is also known for his eccentric live performances, that sometimes remind me a bit of Klaus Nomi.
Romanticism is his fourth album. His music productions have become an important aspect of his ever growing oeuvre. With each new album he still grows and shapes his personal sound, a kind of kitschy synthpop, with lots of 80's influences, sometimes even supplemented with disco or EBM tunes.
This album starts with 'Moments Lost', a nice dark beat and danceable synth tunes: the perfect opener. More 'feel good' synth pop on 'Happy Sad', 'Oceans' and 'Moments'. Personal favorites on this album is 'Seek And Destroy', one of the most complete songs, nice synth loops, catchy chorus. The singers voice perfectly matches with this dark minimal tunes. And the title track Romanticism' is a great song too: slower futurepop with melancholic lyrics.
Lots of songs also have a high Krautrock level, so the lovers of the 'Neue Deutsche Welle' will also have some fun with this album. Bertnstrups musical vision is futuristic and retro at the same time, his songs are perfect emulations of the good old 80's synthpop, but with his own special artistic touch. This is definitely an artist we have to keep an eye on!
Peter HESELMANS
12/03/2015
---