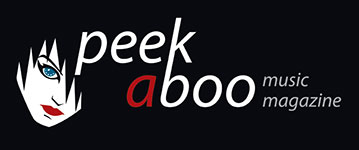 like this movie review
---
TOBIAS FALK
Agent Hamilton - But not if it concerns your daughter
Movie
Action
•
Spy Movie
[58/100]

Lumičre
31/07/2014, Didier BECU
---
There's some good news for those who are keen on crime series as Belgian toplabel Lumière has just started a brand new series named Lumière Crime Films on where you can find both classics like Millenium and some new faces like this Agent Hamilton. There are two films made about him and they're all based upon the books by Swedish author Jan Guillou.


Secret Agent Carl Hamilton (Mikael Persbrandt) can be described as the Swedish James Bond. Not only does he look a bit like Daniel Craig (we said a bit, ladies!), he also is constantly involved in thrilling, dangerous situations. The Säpo (that's the Swedish MI6) is alert when in Stockholm a conference about the Middle East takes place. It's more than just some paranoia as the feared Suleiman Al-Obeid who already has murdered a politician has been signaled in town. This time it seems a Palestinian politician is the new target. Along with his colleague Ewa Tanguy (Frida Hallgren), Carl Hamilton tries to find out where Suleiman is located. They find him, but they can't prevent that the wanted terrorist is shot down. A delicate matter, especially because Ewa Tanguy makes the stupid mistake to do an interview and makes some political remarks that upset the Moslims. The day after her young daughter Nathalie is kidnapped. The young girl is forced to tell that she has become a Moslim. Yeah indeed, something we heard before.


But Not If It Concerns Your Daughter (that's the name of the movie) is not on the same high level as the one we know from other Scandinavian top series, but it's nonetheless a tip for those who are into thrilling (sometimes brainless) action flicks. It's all clear that the makers took their inspiration from 007, but it never gets ridiculous. That's probably due to the fine acting from Mikael Persbrandt. There are lots of clichés in here, that's true and it sounds indeed a bit ridiculous that one man can beat a whole army. But they have a name for something like that: entertainment!


But Not If It Concerns Your Daughter is out on DVD on Lumière.
Didier BECU
31/07/2014
---
Goed nieuws voor kijkers die verzot zijn op crimeseries, want Lumière is met een nieuwe labelreeks begonnen: nl. de Lumière Crime Films waarop je naast enkele heruitgaven van klassiekers zoals Millenium tevens enkele gezichten kan aantreffen zoals deze agent Hamilton. De films (in totaal zijn er twee gemaakt) zijn gebaseerd op de boeken van de Zweedse auteur Jan Guillou.


Geheim agent Carl Hamilton (Mikael Persbrandt) zou je het best kunnen omschrijven als de Zweedse James Bond. Hij lijkt niet alleen een beetje op Daniel Craig (een beetje maar, dames!), ook komt hij om de haverklap in spannende situaties terecht waarin er niet op een kogel meer of minder wordt gekeken. De Säpo (dat is de Zweedse geheime dienst) is uiterst alert wanneer in Stockholm een Midden-Oostenconferentie plaatsvindt. De gevreesde Suleiman Al-Obeid die eerder al een politicus neerschoot is immers in de stad gesignaleerd en deze keer zou hij zijn zinnen op een Palestijnse politicus hebben gezet. Samen met zijn collega Ewa Tanguy (Frida Hallgren) probeert Carl Hamilton uit te zoeken waar Suleiman uithangt. Dat lukt hun, toch kunnen de twee niet verhinderen dat Suleiman wordt doodgeschoten. Een delicate zaak, zeker als Ewa Tanguy een paar dagen later in een interview enkele uitspraken doet die de moslimgemeenschap woedend maakt. Het gevolg is dat haar dochtertje Nathalie wordt ontvoerd. Via een videoboodschap moet het kind de wereld vertellen dat zij zich tot de Islam heeft bekeerd. Klinkt inderdaad zeer bekend in de oren!


But Not If It Concerns Your Daughter (want zo heet deze film) bezit helaas niet de uitmuntende kwaliteit zoals we dat bij Scandinavische toppers gewoon zijn, desalniettemin blijft het een aanrader voor wie van spannende (hersenloze) actie houdt. Het is overduidelijk dat de makers zich meer dan eens door de lotgevallen van 007 hebben laten inspireren, gelukkig wordt het nooit belachelijk. Iets wat wellicht door de knappe acteerprestatie van Mikael Persbrandt komt. Af en toe sluipen er wel net iets te veel clichés het verhaal binnen om origineel te zijn, qua amusement heeft deze actiethriller zeker zijn waarde. En dat het soms wat ongeloofwaardig klinkt dat één man een heel leger de baas kan? Tja, daarom noemt men het ook entertainment!


But Not If It Concerns Your Daughter is vanaf nu op dvd uit in de de Lumière Crime Films-reeks.
Didier BECU
31/07/2014
---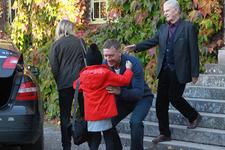 ---