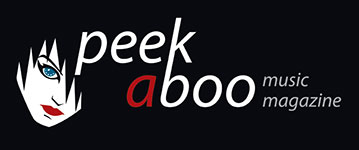 like this movie review
---
TOBIAS LINDHOLM
Kapringen
Movie
Drama
[80/100]

A-Film
25/11/2013, Didier BECU
---
You probably remember those movies from the 70's in where airplanes (mostly with Charlton Heston as a pilot) got hijacked. Due to the actual news those hijacking-movies are once again hip, but this time it's all about boats. At the moment of writing you can see in the theatres Captain Philipps starring Tom Hanks, but it were actually the Danish who were the first. It's almost unavoidable to use this cliché, but it's a true fact that Scandinavia is the place to be for quality. Not only they make those intense series, but they also deliver excellent movies. Last year we had for instance Headhunters and Jagten. Jagten even has a strong link with Kapringen as director Tobias Lindholm wrote the script from Vinterbergs movie. Lindholm is indeed the man who can come up with a strong story as he's also one of the driving forces behind the highly acclaimed Borgen-series.
Everything in this movie is based on true events. Because Lindholm makes his movie like a documentary, the tension of this human drama only gets stronger. The movie starts with a scene in where cook Mikkel (Pilou Asbæk) has a telephone conversation with his wife. After being a long time time on sea he's longing to take his beloved family back into his arms, but just at the moment he says those words Somali pirates enter the cargo. During an important meeting CEO Peter (Søren Malling) got informed about this tragic event. From this moment on there's a psychological war going on at two fronts: the company Orion Seaways with the pirates and at the other side, the crew and the hijackers.
Kapringen is not a Hollywood movie and because of this you immediately know that a happy end is not assured. It's not that we want to end it bad, but for the viewer it only gets more exciting that way. Lindholm doesn't show heroes as there aren't any in this tragic story. You only see people who are driven to extremes. Add some excellent performances to it and you'll have a picture which is astonishing from the first till the last second.
A real must for every movie fan. Extremely thrilling, touching and especially staggering. This excellent picture is available through A-Film on both DVD and Blu-ray.
Didier BECU
25/11/2013
---
In de jaren 70 was de kapingfilm een bijzondere populair filmgenre. Toen waren het hoofdzakelijk vliegtuigen (met bijna altijd Charlton Heston als piloot) die werden overmeesterd, maar "dankzij" de actualiteit zijn vandaag cargoschepen de pineut. Vandaag loopt in de bioscoop Captain Philipps met Tom Hanks in de hoofdrol die met geldzuchtige piraten moet afrekenen, toch kwamen de Denen voor het eerst met zo'n filmidee op de proppen. Het lijkt bijna een onvermijdelijk cliché om te zeggen, maar desalniettemin is het zo dat je vandaag in Scandinavië moet zijn om kwaliteit te vinden. Dat is niet alleen zo met hun talloze series, maar ook in de filmwereld is dat het geval. In 2012 waren Headhunters en Jagten dan ook niet voor niets de hoogtepunten van het filmjaar. Jagten heeft zelfs een grote link met Kapringen omdat de regisseur van deze prent (Tobias Lindholm) meeschreef aan het drama van Tomas Vinterberg. Lindholm is een man die ijzersterke verhalen kan vertellen, het hoeft dan ook geen mens te verbazen dat hij mede verantwoordelijk is voor de scenario's van topserie Borgen.
Alles in deze film is op echt gebeurde feiten gebaseerd. Lindholm verscherpt dat nog door van zijn film bijna een documentaire te maken waardoor de menselijkheid van dit droeve verhaal extra in de verf wordt gezet. De film begint met een scène waarin scheepskok Mikkel (Pilou Asbæk) met zijn echtgenote telefoneert. De man is dolgelukkig om na lange tijd op zee eindelijk zijn gezin terug te zien, maar net op dat moment overmeestert een bende Somalische piraten het schip. Tijdens een belangrijke vergadering wordt Peter (Søren Malling), de CEO van Orion Seaways op de hoogte gebracht van dit drama. Vanaf dan ontstaat er tegelijkertijd een psychologische oorlog op twee fronten: via de telefoon de rederij met de piraten en vervolgens op zee de bemanning met hun kapers.
Kapringen is geen Hollywoodfilm waardoor je automatisch weet dat er een kans bestaat dat een happy end niet noodzakelijk is. Het is niet dat we de bemanning het ergste toewensen, maar toch wordt het er voor de kijker alleen maar spannender op. Lindholm toont geen helden, want die zijn er in dat verhaal niet . Het enige wat je ziet zijn mensen die tot het uiterste van hun psychologische kunnen worden gedreven. Voeg daar nog de uitmuntende vertolkingen aan toe en Kapringen is een film die van de eerste tot de laatste seconde boeit.
Deze Deense nagelbijter is dus een echte must voor iedere filmliefhebber. Onmenselijk spannend, aangrijpend en vooral onthutsend. Deze ijzersterke aanrader is uitgebracht door A-Film en dit zowel op dvd als Blu-ray.
Didier BECU
25/11/2013
---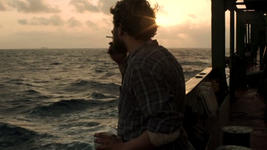 ---