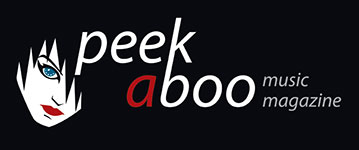 like this cult movies review
---
TOM SIX
The Human Centipede
Movie
•
Cult movies
[77/100]

13/05/2012, Didier BECU
---
The subject from The Human Centipede is typical for Japanese horrorflicks, but still this one is coming from Holland as it's directed by one Tom Six. So far this horrormovie has a huge cult following and even the lads from South Park have used the movie in one of their episodes. When the film came out in 2008, it was one of the best received ones at the acclaimed London Frightfest Filmfestival and mags like Total Film (who usually aren't that much into horrormovies) gave the movie a raving review and described it as one of the most shocking you could come across. It took a while and even if the movie got a worldwide release on dvd, it's finally available in the Benelux throughout KochMedia.
So what's it all about? Well, let's be honest: the subject. One sick surgeon, a German named Dr. Heiter (Dieter Laser) is world famous for his techniques to divide Siamese twins, but even though he's a pensioner now, the doctor's still active but he has very weird dreams. He already built what he describes a three-dog-construction and that's a difficult term for three Rottweilers which are sewed together (from ass to mouth, that is!). The surgeon has developed his techniques in such a fine way that he's able to do the trick with human beings as well (hence the title: the human centipede!). Therefore he kidnaps two American beauties who we are discovering the European nightlife, Lindsay (Ashley C. Williams) and Jenny (Ashlynn Yennie) and a lunatic Japanese Katsuro (Akihiro Kitamura). Once the operation's finished the crazy surgeon sees the centipede as the fulfillment of his dreams, but how can those three poor creatures escape when their mouth is sewed to the anus of the other?
Well, there you go! Bon appetit! Having said that, according to the director, it might be a sick idea (and you can bet your ass, it is!) but still it's 100% medically accurate, so in a manner of speaking it could happen to you as well! We just hope that you never come across a villain such as Dr. Heiter because he must be the meanest villain since Mr. Ledger played The Joker. The torture techniques from Heiter are the ultimate dream for every horrorfanatic, while the two ladies are doing what they're supposed to do: looking sexy!
Let's be honest, the movie isn't great cinema but it really is a class cultfilm which will attract lots of fans of this genre. It's the kind of horrormovie that will make some people scream "Put that shit off!" and for a moment it even looks like Nip/Tuck for the insane!
This dvd also contains three extra's:
The Making Of The Human Centipede
Interview with director Tom Six
Making Of Foley (Sound)
The transfer is great with very sharp images (which is quite unique for a horrormovie), even if the colors might seem a bit too artificial.
The Human Centipede is a great picture that is recommended to every horrorfan. In the Benelux the dvd is available through KochMedia at 9.99 Euro at all good shops. Just don't say, we didn't warn you, if you start to puke during the movie, okay?
Didier BECU
13/05/2012
---