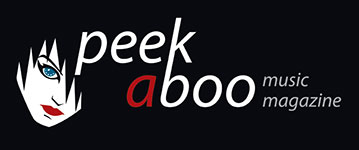 like this article review
---
TORBEN SCHMIDT (INFACTED RECORDS, SUICIDE COMMANDO, LIGHTS OF EUPHORIA)
Ten Albums That Changed My Life
Article
22/07/2015, Didier BECU
---
In our series that everybody seems to like so much, we have this time Torben Schmidt as our guest. Every electropop fan know his name, be it for being already 15 years in Suicide Commando or being the brainchild of Lights Of Euphoria, and of course the master of Infacted Records. So tell us, Torben, which 10 records changed your life?
1. New Order - Substance
Never really been a fan of Joy Division, don't know why, but New Order makes it for me. This double CD on the famous "factory" label gave me shivers from the start. Shellshock and Confusion still make my day! Even had this one as a double tape… once.
2. Yello - You Gotta Say Yes to Another Excess
What can one say about Mr. Blank & Meier… I had the honor to interview Dieter Meier once and it was just great! Boris Blank isa genius when it comes to sound design and mixing. They were so much ahead of their time!
3. Depeche Mode - Black Celebration
Must mention a Depeche Mode album here for obvious reasons. For me personally "Black Celebration" is my favorite because it's somehow the most dark album by this band. I think we could talk for hours about the pros and cons of each album. Love this one, fullstop.
4. Moskwa TV - Blue Planet
Some of the most deep electropop production from Germany. This is 80s sound at it's best and so much me… listening to Shelter of Love, Utopia, The Art of Fashion, Brave New World, Lenin or Remember Russia… one of the few albums I still can listen to from the beginning to the very end!
5. Kraftwerk - Mensch Maschine
Inventors.
6. Front Line Assembly - State of Mind
For me "State of Mind" is the most honest album by FLA. It's not as perfect in sound design as other FLA releases, it's rough but pop in a way. At the time it was released, it was unique, new and an inspiration.
7. Front 242 - Official Version
I remember the time when I was in the front row at the "Tyranny for you tour" at the "Stadthalle" in Offenbach, a few years later I did sign them with the Re:Boot album as an A&R to our Zoth Ommog label. Front 242 has always been there since I am into electronic music, and for me "Official Version" is their strongest album.
8. Leaether Strip - The Pleasure of Penetration
I have a very unique relationship to Claus since 1991 when I did the fanbase for him for "ages". Over all the years, he is still one of the driving forces in the electro scene. I still remember the moment when Armin Johnert gave me the white label of this outstanding release. I was "DJing it to death.." :-) Glad I still have 2-3 original vinyls and 3-4 different CD versions of this one in my collection!
9. Nitzer Ebb - Belief
Puristic, so called Electronic Body Music which took the sound to a new level. Very little sound variations and pumping drum sounds with the unique voice of Douglas. I did organize one of their re-union shows some time ago and it was impressive!
10. V.A. - This is Electronic Body Music
Well, a compilation, I know, but when it all started this one really did sum it up! á;Grumh…, The Weathermen, Skinny Puppy, Chris and Cosey, A Split Second… a timeless masterpiece, showing that Belgium and Canada (besides Germany) were the driving forces for the electronic evolution! Still like to listen to this one in my car.
Didier BECU
22/07/2015
---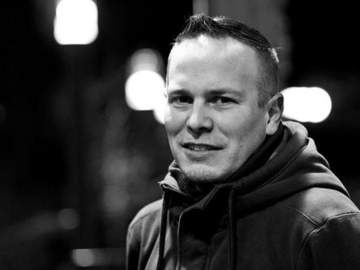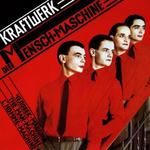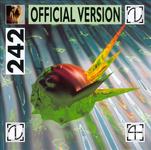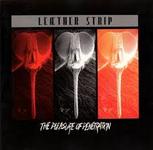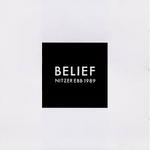 ---