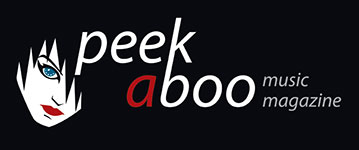 like this cd review
---
TOUCHING THE VOID
Love, Longing and Loss
Music
•
CD
[90/100]

Sub Culture Records
01/02/2016, Marija BULJETA
---
Touching the Void, a project of Andy Oppenheimer (a songwriter and singer) and electronic music producer Mark Warner is indeed one touching music experience.
Being familiar with Andy's previous work, I was curious about his collaboration with another Mark this time. As I expected an excellence in electronic sound and recognizable vocals, I must say this album met my expectations, because this duo won't settle for less.
There are a lot of emotions here that give that touching feel, even though the electronic sound may produce a bit colder results sometimes, there is nothing cold about this piece of material.
The songs are blessed with flowing melodies and there is a lot of heart in them, a bit melancholic with just a touch of sadness but hope as well. The album offers some acoustic tracks as well that you won't hear in a disco, but are intended for some good home listening.
Andy's lyrics again play an important role here, as Andy is a great lyricist, so not do only they tell a tale through their supreme melodies, you have to listen and follow the lyrics.
Parallel Lives is one such track, an opening to the album, that tells you from the start what you can expect, all mentioned above: a melody, a feel, a touch of sublime emotion that hopefully lives in each of us. The acoustic feel is achieved on one more piece of pure excellence, In This Together that gives you a feeling of hope while the beauty of the melody is completed by a very emotional vocal performance by Andy.
But there is again a lot of pop in this, that you can hear in Fragment, a track with a very poppy chorus, but still a slow track though. It is surely not the kind of pop sound that will make you dance, but instead float in the fields of emotions in your own armchair.
The album is diverse and the sound differs from song to song. The guys seem to experiment a lot with their musical expression, so they dive into synth pop with a less emotional and more minimalistic and icy feel that you can hear on Inspiration. This one I would like to hear somewhere other than my home. Love, Longing and Loss is not just a title of a song or an album; it is a concept and the core idea of this album. The track that really gets under your skin as well is Then And Now. It starts really innocently, led mainly by Andy's voice and then unexpectedly blossoms into a very colorful landscape of sounds.
The album offers some very interesting remixes and my favorite is Desire remix by Digital ENERGY for their song Obsession that made a slow dancer into a dance floor track.
Marija BULJETA
01/02/2016
---
Touching the Void is het muzikale project van Andy Oppenheimer en producer Mark Warner. Het is een zeer ontroerende ervaring geworden.
Ik ben vertrouwd met het eerdere werk van Andy en daarom was ik uiterst nieuwsgierig naar deze samenwerking. Ik moet toegeven dat ik wel op het allerbeste had gehoopt, maar dit album overtreft toch al mijn verwachtingen. Er zijn een heleboel emoties op deze cd die je ontroeren, en ook al denk je misschien dat elektronische geluiden koud klinken, kan je dat niet over dit album zeggen. De songs hebben vloeiende melodieën, het is wat melancholisch met een vleugje verdriet, maar er zit ook hoop in. Het album heeft ook een aantal akoestische nummers die je niet in een disco hoort, maar die gewoon voor de huiskamer bedoeld zijn. De teksten van Andy spelen een belangrijke rol, gewoon omdat hij een geweldige tekstschrijver is. Jje moet dus niet alleen luisteren, maar ook de teksten volgen.

Parallel Lives is een ideale opener die je vanaf het begin vertelt wat je kan verwachten: een melodie, gevoel en emotie die hopelijk in ieder van ons leeft. In This Together geeft je een gevoel van hoop, terwijl de schoonheid van de melodie wordt aangevuld met Andy's stem. Maar je hoort ook veel pop, zoals in Fragment: een track met een zeer poppy refrein, hoewel het een langzame song is. Het is zeker niet het soort popgeluid dat je doet dansen, maar een track waardoor je in je stoel wegzakt van de emoties.
Het album is divers en het geluid verschilt van lied tot lied. De jongens lijken met hun muzikale expressie te experimenteren, soms nemen ze een duik in de synthpop en vervolgens klinkt het weer minimalistisch, of je krijgt er een ijzig gevoel bij zoals in Inspiration. Dit nummer zou ik graag elders dan in mijn huis horen. Love, Longing And Loss is niet alleen de titel het album, het is ook het concept en de kerngedachte van dit album. Dat geldt ook voor Then And Now. Het begint onschuldig, maar Andy's stem zorgt vrij vlug voor een zeer kleurrijk landschap van geluiden.
Op het album vind je tevens een aantal zeer interessante remixen. Mijn favoriet is de Desire remix door Digital ENERGY van Obsession.
Marija BULJETA
01/02/2016
---