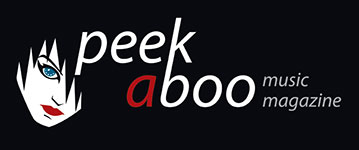 like this cd review
---
TOUR DE FORCE
Colours In Life
Music
•
CD
Future Pop
•
Pop
•
Synth Pop / Electro Pop
[53/100]

23/05/2011, Didier BECU
---
You start laughing, once you read the name of this band? Well, it's true…these five Italians named themselves after the famous Covenant-song. Even more, they already shared the stage with Covenant, who describe their music as a mixture of futurepop, synthpop and electropop.
In the meanwhile, those North-Italians from Bergamo have already been around for seven years and after being guests at several goth events (they played "Standing" with Ronan Harris himself), they present you their latest cd "Colours in life"
With such a band's name you should expect them to be a blind copy of Eskil's band but sadly enough this isn't the case, on the contrary...
Some songs contain some brilliant synthpop-patterns that gives you a futurepop-touch but most of the songs are just too bland.
If we tell you that we tend to describe a song like "We're not underground" as something like a jazzy Poesie Noire then you simply know that all the futurepop-efforts were in vain.
To make it completely hilarious you get, at the end, some pure Italian pop that sounds too Italian and far too dated to make us move.
Some strong songs indeed but in general Tour De Force isn't that much of a big deal.
Didier BECU
23/05/2011
---
U begint te lachen wanneer u de naam Tour De Force leest? Inderdaad, deze vijf Italianen hebben zich vernoemd naar het bekende Covenant-nummer. Meer zelfs, ze hebben met hun reeds op een podium gestaan en naar eigen zeggen maken ze en mengeling van futurepop, synthpop en electropop.
Ondertussen zijn deze Noord-Italianen uit Bergamo zo'n zeven jaar bezig en na regelmatige klanten te zijn geweest op allerlei goth evenementen (ooit hebben ze samen met Ronan Harris "Standing" gespeeld) is "Colours in life" hun nieuwste cd.
Ook al zou je met zo'n groepsnaam gaan verwachten dat ze een blinde kopie zijn van Eskil's groep zijn ze dat jammer genoeg niet, integendeel...
Weliswaar bezitten enkele nummers keitoffe synthrifjes die je een futurepopgevoel geven maar toch is het merendeel van deze nummers helaas noch mossel noch vis.
Indien we je verklappen dat een nummer als "We're not underground" het best te omschrijven valt als een jazzy Poesie Noire dan weet je meteen ook dat alle voorgaande futurepop-pogingen tevergeefs zijn om fans uit die sector tot zich te krijgen.
Om het helemaal hilarisch te maken krijg je op het einde Italiaanse pop te horen die net iets te Italiaans en te gedateerd klinkt om ons te kunnen bekoren.
Ondanks een paar sterke nummers blijf je dan ook het best van deze release vandaan.
Didier BECU
23/05/2011
---