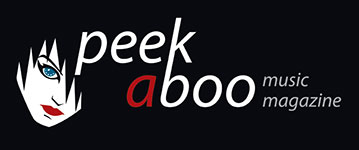 like this article review
---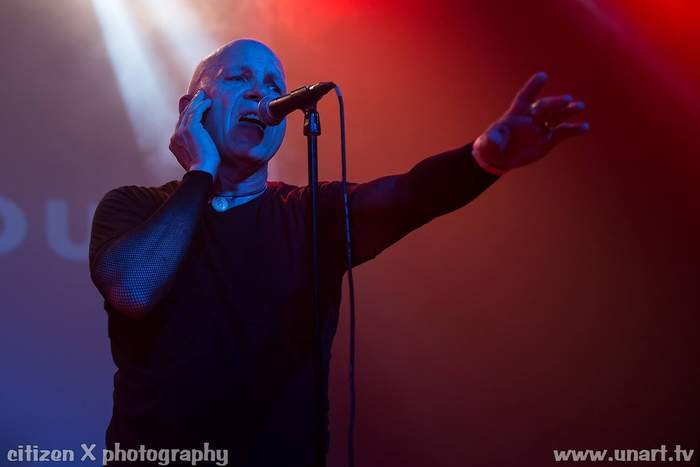 TRACY HOWE (RATIONAL YOUTH)
Ten Albums That Changed My Life
Article
10/12/2016, Didier BECU
---
Last summer we had our successful series in which we asked artists to come up with the ten albums that changed their lives, remember? Well, guess what? It's back, and the first one in a (probably) long row is Tracy Howe who was the guitarist in the early line-up of Men Without Hats (yes, those who introduced the safety dance), but of course he is the master mind of Rational Youth which is probably one of the finest synth pop bands ever. Cold War Night Life is one of the best sold Canadian albums ever. And Tracey not only introduces the return of ten albums that changed a lifetime, Rational Youth is back as well, as last month Artofact released Future Past Tense. Anyway, enough blah blah, here is Tracy's choice which is in no particular order.
ULTRAVOX – SYSTEMS OF ROMANCE
In my mind's eye this music is pale blue streaked with buttery yellow. If the later Ultravox was a baroque cathedral, this was aural Bauhaus. Electronic pop wholly touched by human hands. The blueprint for my madness
ROXY MUSIC -STRANDED
It's really all about A Song for Europe. How is it possible that Bryan Ferry was able to sing in such an utterly contrived manner and yet convey so much genuine emotion? The French bit is absolutely ludicrous, but I got the message loud and clear. The very moment I heard the first notes of this song, my melancholy faux-boulevardier alter-ego was formed.
PROCOL HARUM –SHINE ON BRIGHTLY
The original gothic suicidal depression band of my adolescence. Self-consciously arty, with one member, Keith Reid, a poet whose only role was to write the lyrics. With titles like Skip Softly My Moonbeams and Magdelene (My Regal Zonophone), and the completely over-the-top In Held 'Twas in I, this was the soundtrack to many late-night hashish-addled wallowing sessions when I was 16, and like…Hammond C3, man.
KRAFTWERK –THE MAN MACHINE
Back in 1978 when this was released, it was so, so far ahead and prophetic. It still is. I don't think we'll ever catch up to this if we haven't by now. The future is gone. But The Man Machine is still with us, bleeps bleeping and neon lights shimmering.
THE CLASH – THE CLASH
As Tom Robinson once said "The answer is a brick". Real punk from a time before the style became codified, and the best left-wing screed record ever made. Not flaccid nihilism, but fury and compassion in equal measure. What I learned from this record was to wear my heart on my sleeve at all times and at all costs.
DAVID BOWIE –HUNKY DORY
We have a dog named Lucy, a greyhound. She is incredibly beautiful to look at, a fact that she is naturally totally unaware of. David Bowie was incredibly beautiful to look at too, but really what he was a fantastically good and nice person who gave solace and hope to square pegs and oddballs everywhere. He also made amazing records like Hunky Dory, and many more.
SISTA MANNEN PA JORDEN- LUFT
Sista Mannen På Jorden is one of two bands associated with Swedish synthpop pioneer Eddie Bengtsson, the other one being Page. All of the songs on Luft, as on all of Sista Mannen På Jorden's albums, are sung in Swedish, which is a mellifluous and sexy language, well suited to being sung over a backdrop of analog voltage. This early album has the band in minimal mode, but melodically very sophisticated for all that. The title track is an absolute drop-dead gorgeous masterpiece.
PSYCHE-UNVEILING THE SECRET
Psyche left Canada for Europe a quarter-century ago, why did we stay behind? This is a classic milestone album and there's no excuse not to own it (and Insomnia Theatre for that matter). Earlier in this piece I was saying something about wearing your heart on your sleeve. This is what I was talking about.
SERGE GAINSBOURG - MANON
I often think that my teenage years were hell, but at least I didn't have to spend them in Nazi-occupied France, forced to wear a yellow Star of David like Serge Gainsbourg did. When you get that kind of start in life, it's not surprising if you take a somewhat dim view of humanity. Gainsbourg was self-destructive, completely iconoclastic and manifestly brilliant as a songwriter, performer and producer. The title track of this album is barely controlled rage, mixed with flashes of tenderness, over a sumptuous arrangement. To paraphrase Snoop Dogg: Gainsbourg was number one in music and smoking.
CHET BAKER-MY FUNNY VALENTINE
This Blue Note album was recorded in 1954 yet it sounds incredibly modern. Was Chet Baker a horn player who sang or a singer who played a horn? What I love about him is that he sang like a woman and played his horn like he sang. Very, very cool and minimal, yet somehow lush at the same time. Just beautiful tone and space.
Didier BECU
10/12/2016
---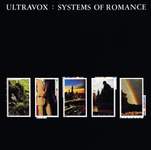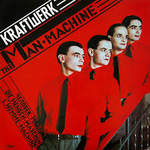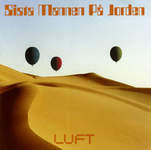 ---