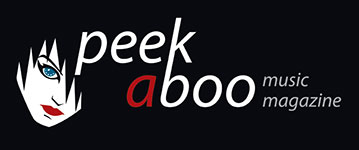 like this cd review
---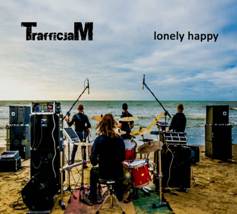 TRAFFICJAM
Lonely Happy
Music
•
CD
Electro Rock
•
Gothic Rock
•
Heavy Metal
[84/100]

Self-released
11/02/2014, Filip VAN MUYLEM
---
Once again a band I have never heard of and nice surprise if you like heavy guitars, slashing drums mixed with some electronica and a good voice!
First conclusion is that this cd is a short one in time: only a bit more than 40 minutes, seems a bit strange in these times. So I start with 'Popsong2' and that is the worst song on this cd! The sound and the voice are not blending in, it even sounds a bit out of tune... The vocals are for most of it pretty good, but at some point they are not right. I should skip the synth and some of the electronica and keep it more basic. After this the song gets what is really in it, but somehow they added too much and it doesn't fit in and even worse: is out of tune.
Luckily the other 8 songs are real jewels and well mixed! 'Webways' for ex has a nice Rammstein versus Herrschaft sound! Love the raw metal sound mixed with stumping beats and great vocals! The adrenaline rises on this one and might even make it into club land. I sense even some Metallica sound or should I say Metallica influences? Nice grunting and guitar wrapping!
'Say no more' has a more metal minded sound and some Faith no More influences. Love the mixing on this song, it gets the right drive and love the firing guitar sound! This one will sound very good on stage and create a nice vibe, just as the lyrics!
'U' is a short title, but the song is sharp as a knife! Heavy guitars, nice shouting and a heavy sound! Once again I feel that this one will make a good impression on stage! Metal fans will absolutely love it!
'Will I Ever' just delivers another blow. Love the screaming background noise! Here I feel like a bit more of old school Sepultura approach would make this song a bigger hit, but still: it's a great one and has a fast tempo and cool drive!
'Dont ! Let Go' starts with a drum'n bass sound, throws in some guitars and some grunting. It's weird mix but this time it works! Here I actually feel some cool Sepultura vibe. The mosh pit is open! Just scream, jump, put your arm in the air, headband, crowd surf... Let yourself go!
'Shadow' bombs us with more heavy guitar riffs and nice electro, it all blends in well and give us enough excitement to jump up and down! A pure jewel!
'2many' has some kind of disco sound, really weird before exploding into a more metal sound and going for a metal kill and coming back to the disco king! This is really taking a strange turn and looking for a new crossover sound. Wandering if much people will like this try out? They have nerves, for sure! That must be also the starting point of view from the title: too many sound clones... So the least of all things I can add is that they have balls!
'Wish you were' is a more old school metal song, still mixed with some electronics and some cool screaming (almost like Sepultura)! At some point there is even a bit of a melancholic sound. It's a nice last song!
Worthwhile checking out if you are looking for something new, so why not... I tested it out and I am still alive...
Filip VAN MUYLEM
11/02/2014
---