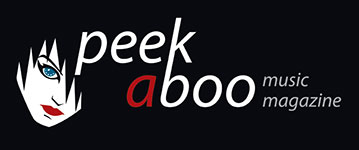 like this cd / digital review
---
TRAGEDY OF MINE
Tenebris
Music
•
CD / Digital
[80/100]

Out Of Line
11/10/2018, Kevin BURKE
---
This is old-school Death Metal taking itself into a new era, Tragedy Of Mine have come out fighting with an impressive display in 'Tenebris', an album which builds on the best points of the genre while keeping a melodic sound running through the ten tracks.
The album is the band's first full length effort and is a positive display as it is relentless, executed with precision with shades of more Limp Bizkit than Lamp Of God in-places, but this only makes for a more interesting affair. From the start you are lead into a false sense of security with the opening instrumental "Dawn", it is as if you are slowly being brought to the top of a rollercoaster and let go at a nerve-bending speed as "Warriors Curse" detonates.
The growling demonic vocal of masked frontman Steffen Bunke is superb and very direct, whereas the rest of the band work as a perfectly calibrated machine, flawless in delivery. As 'Tenebris' segues into "Inferno", the album is at full throttle, phased out barking vocal versus an almost sing-a-long chorus, it does show that vocalist Steffen Bunkes has a rage which is staggering, this is the sound of the early part of the century given a much updated injection of style.
On the track "Broken" you get a twenty-five-second feast of ambient music before the assault begins, this band use or maybe over-use the soaring chorus technique again here, it does make the tracks more accessible to a wider audience and not just fans of hardcore metal.
The guitar work is faultless throughout, precision solos and the strength of it keeps the album steady on the rails. One downside is the song "Redemption", the only song sung with a clean vocal, here the album changes pace completely and edges towards mainstream rock. The flow of the album suffers slightly here although luckily the double bass drum pounding and menacing vocal comes back full-on with the track "Prison".
We have a slight nod to the New Wave If British Metal with the opening of "Fading Away", reminiscent of Iron Maiden, here though the uplifting chorus is at a minimum and-in turn is one of the finest tracks on the album The closer "Last Episode" is a spectacular finale to the album and Tragedy Of Mine use all the elements throughout the album with a shared vocal chorus to bring it all to an end.
A pretty solid effort for a debut long-player, the raw energy may have edges which are smoothed too much in places and so loosing their intensity slightly but 'Tenebris' is a strong recording and worth checking out for purists of Death and Gore or even those feeling nostalgic and look for a continuation of late 90s hardcore metal.
Kevin BURKE
11/10/2018
---