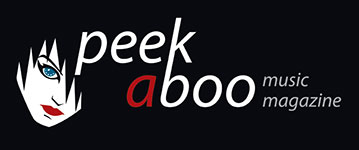 like this movie review
---
TRAVIS ZARIWNY
Scavengers
Movie
Science Fiction
[40/100]

Image Entertainment
15/01/2014, Didier BECU
---
It's not always that easy to write something about some movies. You can of course say it's our job, but still it happens that at the end we have the feeling that we were enjoying ourselves, the only thing that's left is to pen down something decent on paper. Anyway, what is clear is from the start is the fact that it has never been the intention from director Travis Zariwny to create art. All he wants to do is to make with a minimum of costs his own effort to the already immense sciencefiction-area. It's no wonder though that Scavengers was send straight to the DVD-market. There's nothing wrong with that as this is after all the destiny of most B-movies. With that word we probably reveal the weakness of Scavengers as it has never the charm of a film as such. Zariwny just tries to hard to compete with the big brothers from the expensive studio's and if you have a weak script then you're doomed to fail....

In the future mankind has suceed in making space into a garbage dump as well. The whole space is filled with wreckages from spaceships that are destroyed in wars. To clean up the mess, people have invented the so called scavengers. One of these ships is the Revelator that is under command by Wake (Roark Critchlow). The protocol forbids that scavengers are entering the area during a fight, but the stubborn Wake refuses to obey. In the distance another ship is awaiting. It soon gets clear that the scavenger is owned by Jekel (Sean Patrick Flanery), Wake's enemy.

It's a pity that the movie soon develops in an ordinary action movie in where nothing happens. The script and the dialogues are so weak that most of the viewers already will loose their attention after 20 minutes. The actors are doing what they can, but nonetheless they can't avoid the worst. Anyway, the other truth is that Scavengers is perfect food for scifi-fans who swallow everything as this picture isn't worser (no better either) as the usual SyFy-fodder you see on telly.

Scavengers is out on DVD and Blu-ray on Image Entertainment.
Didier BECU
15/01/2014
---
Het blijft een moeilijke opdracht om sommige films te bespreken. Scavengers is daar een prachtvoorbeeld van. Na anderhalf uur heb je wel het gevoel dat je je enigszins hebt vermaakt, de enige hamvraag die rest is wat je er zinnigs over kan vertellen. Vanaf de eerste seconde is het duidelijk dat het niet de intentie is van Travis Zariwny om filmkunst te maken. De man springt gewoon op de SyFy-kar en tracht met de goedkoopste middelen zijn steentje bij te dragen aan het immense sciencefiction-universum. Het zal wellicht ook geen mens verwonderen dat deze film rechtstreeks op de dvd-markt belandde, zonder ook maar één bioscoopzaal te hebben gezien. Nu goed, erg is dat niet, per slot van rekening is dat het lot van de meeste B-films. Hiermee gooien we eigenlijk het bekende zout in de wonde. Scavengers bezit op geen enkel ogenblik de charme van zo'n B-film (op de hilarische special effects na) en probeert veel te veel mee te spelen met de grote broertjes. Op zich is daar niks mee, alleen lukt zoiets niet als je geen goed script hebt.

De mensheid is er ondertussen in geslaagd om ook van het heelal een vuilnisbelt te maken. Het hele heelal zit boordevol wrakstukken van ruimteschepen die verloren zijn gegaan tijdens één of ander gevecht. Daarom worden er straatvegers (scavengers dus) ingezet. Een van zo'n straatveger is de Revelator die onder leiding staat van Wake (Roark Critchlow). De straatvegers mogen nooit de rommel opruimen tijdens een gevecht, maar daar trekt de koppige Wake zich niks van aan. Er is immers een andere straatveger in de buurt die wordt bestuurd door Jekel (Sean Patrick Flanery), de eeuwenoude vijand van Wake.

De rest van de film is niet meer dan een ordinaire (om niet te zeggen slechte) actiefilm die zich in de ruimte afspeelt. Het verhaal is net als de dialogen zo slap dat je na 20 minuten al gauw de aandacht verliest. De acteurs doen wel inspanningen om er het beste uit te krijgen, maar echt slagen doen ze daar niet in. Scavengers is niet slechter (maar ook niet beter) dan de meeste producties die je op SyFy kan bekijken, doch is het een beter idee om gewoon nog eens je box van Star Trek, The Next Generation uit de rekken te halen. Voer voor scifi-fans die gewoon alles vreten dus!

Scavengers is op DVD en Blu-ray uitgebracht via het Britse Image Entertainment.
Didier BECU
15/01/2014
---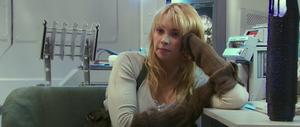 ---