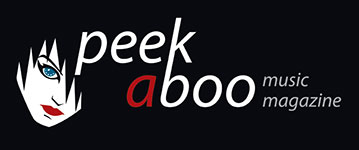 like this cd review
---
TRIFFIDS, THE
CLASSICS: Love In Bright Landscapes
Music
•
CD
[95/100]

Megadisc
18/06/2014, Didier BECU
---
Somewhere I'm afraid that all my musical heroes are dead. Okay, David Bowie and Mark Burgess are still around, but the list of heroes who took the stairway to heaven is endless. David McComb is just another one. The artist died at a very young age on 2nd February 1999. He was the key member of Australia's finest. And no, that's not Midnight Oil, but The Triffids. Ironically enough Belgium and Holland were the only countries that lend an ear to their beauty.
Most fans will say that Born Sandy Devotional is their best, and that's true but I choose the anthology Love In Bright Landscapes, just because it features the best song ever written by them : Hell Of A Summer. People will never ask me, but if they do and want to know which song I would like to have written (mind you, I never wrote one) then this must be this one. A haunting melody, even kind of poppy, a coldwave guitar and a melancholy that makes you burst into tears.

The other 9 tracks are of course genius either, otherwise I wouldn't made this release a classic! They were all taken from previous albums like "Raining Pleasure" "Treeless Plain" and some EP'S.
If you never heard The Triffids in your life, do me a favour and click on the clip below….you'll be amazed!

Track listing:
"You Don't Miss Your Water ('Till Your Well Runs Dry)" - 2:52 (originally appeared as a single, August 1985)
"Red Pony" - 4:10 (from the album, Treeless Plain, November 1983)
"Raining Pleasure" - 2:31 (from the EP, Raining Pleasure, June 1984)
"Hell Of A Summer" - 4:30 (from the album, Treeless Plain, November 1983)
"Jesus Calling" - 3:41 (from the EP, Raining Pleasure, June 1984)
"Bright Lights, Big City" - 3:33 (from the EP Field Of Glass, February, 1985)
"Rosevel" - 3:00 (from the album Treeless Plain, November, 1983)
"Property Is Condemned" - 2:57 (from the EP Raining Pleasure, June 1984)
"My Baby Thinks She's A Train" - 3:35 (from the album, Treeless Plain, November 1983)
"Monkey On My Back" - 3:41 (from the EP Field Of Glass, February, 1985)
"Embedded" - 3:55 (from the EP, Raining Pleasure, June 1984)
"Old Ghostrider" - 3:08 (from the album, Treeless Plain, November 1983)
"Madeline" - 2:33 (from the album, Treeless Plain, November 1983)
Didier BECU
18/06/2014
---