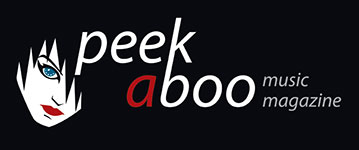 like this concert review
---
TROLLS ET LÉGENDES
30/3/2013 at Mons, Belgium

Saltatio Mortis, Daemonia Nymphe, Folk Noir & Asynje
Concert
Ethereal / Heavenly Voices
•
Folk / Ethnic / Tribal
•
Gothic Rock
•
Heavy Metal
•
Medieval
[99/100]

01/04/2013, Filip VAN MUYLEM
---
Last day of this great happening...
Asynje started in a very magical, heavenly and slow manner to get into a more folk oriented sound mixed with some medieval attributes. Nanna Barslev's words in French during the introduction were very charming. Pretty quickly the flute showed to be decisive in the sound. In the background there was some room for electronic sounds and birds singing or the noise of waves coming to land on the beach. We can already say that this first band was much better than the first band of yesterday. With the introduction of the violin, the first people started to dance and gave really positive feedback. Nanna did all she could to keep them dancing and did the same. The use of a lot of different medieval instruments gives each song another sound and keeps it very interesting for us all. The Viking Polka Party and Knivens polska in the end where really great songs and it was very nice to see all the people dance. Asynje gave everything they had and it created the heat we needed to survive the cold coming from outside. Thank you Asynje!
Folk Noir started very slow, but it was clear from the start that they are very popular (however in this form it's only their 4th gig and already their first festival). No, it's not a happy birthday party, it's real dark and sad Folk music, but we all loved it. 'The end of misery' was the exception and we saw a lot of people starting to dance and hands got up: time to clap and show how much they all appreciated Folk Noir. The Swedish Polska did pretty well. It was also nice to hear some L.E.A.F. and it's very clear that they all know it. 'Dear misery' was supposed to be the last song, but the audience ruled and got one more. It's very clear that Folk Noir is here to stay!
Daemonia Nymphe started very well, highly acclaimed and clearly being the Greek version of Dead Can Dance! We all loved the great voices and different instruments they played. The only downside thing is that the audience didn't have respect for some more poetic times or for slower pieces. This band really brings back old myths on stage and does it with a lot of passion. It was divine. For the audience we noticed two huge highlights: the first one when Luka Aubri (Rastaban) picked up his slideridoo and joined them on stage and then the second one when Mich Rozek (Rastaban) joined on percussions. Knowing that the next album will be with a lot more guests on it... It will be a jewel!
The headliner of the festival is without doubt Saltatio Mortis! From the first notes on, it was very clear that this was what the audience was waiting for! They rocked us all and got us cramps in our arms. I loved the bagpipes and the guitars and for sure Alea with his energy! Alea hurt his leg before the gig, but still ran around and jumped up and worked like beast to make sure that the party didn't stop for a second and for that we really admire him! People reacted with the same energy: clapping hands, dancing, jumping, headbanging, screaming, singing along. It was an unbelievable power flow, an uppercut. In the end Alea made the audience sing for like at least one minute a capella and gave them 3 extra songs to conclude this great gig! This band really rules and has stolen the hearts of the 3000 people who where there!
Saltatio Mortis was really the perfect band to end this magical festival and in the name of all the 20.000 people who came here during the 3 days: Thank you Fred and thank you crowd and people who helped to build it up!
Here are the full length interviews with all 4 bands who played and I wish to thank all 4 bands who helped us in the short time we had! All 4 bands did a great job, so thank you all!
http://www.peek-a-boo-magazine.be/en/interviews/saltatio-mortis/
http://www.peek-a-boo-magazine.be/en/interviews/daemonia-nymphe/
http://www.peek-a-boo-magazine.be/en/interviews/folk-noir/
http://www.peek-a-boo-magazine.be/en/interviews/asynje/
Here you find an overview of what can be found on our website about The Trolls et Légendes-Festival 2015:
Friday:
Naheulband (f), Feuerschwanz (d), La Horde (b)
Saturday:
Eluveitie (ch), Tanzwut (d), Huldre (dk), Nook Karavan (b)
Promo links:
album review Tanzwut Freitag der 13.
album review Tanzwut (Eselmesse)
Sunday:
Corvus Corax (d), Rastaban (b), Cuélebre (sp), Cesair (nl)
Promo links:
These bands will play during daytime:
A great compilation:
La Guilde Folk - Wild Folk Pagan VOL III with Cesair, Rastaban, Cuèlebre … Click here
Filip VAN MUYLEM
01/04/2013
---