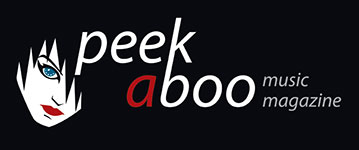 like this concert review

---
TROLLS ET LÉGENDES
Day 2, 4/4/2015, Mons, Belgium

Eluveitie, Tanzwut, Huldre & Nook Karavan
Concert
Folk / Ethnic / Tribal
•
Heavy Metal
•
Medieval
•
Symphonic Metal
[100/100]

08/04/2015, Filip VAN MUYLEM
---
During daytime you could walk around, meet a lot of writers, designers, storytellers, … see 2 gigs in broad daylight (Gny and Acus Vacuum) or simply watch all the dressed up people: elves, dwarves, mages, fighters, trolls, … Buy your ticket in advance is always a must as the event was sold out for the daytime too … This event has never been bigger and better, so I'm wandering what will happen with the next edition.
At night I went to see the bands, Nook Karavan was the opening act. It started softly and for this day they announced 35 photographers in the pit, so we had to go in waves of 10 people for 2 songs before leaving the pit until the next band, I took a seat at the little stage from where I had a good view and enjoyed the nice and calm music of Nook Karavan: the luxury of writing your review with a direct view at the band! It is pretty hard to describe their musical influences as it feels like Arabic, South-American and Spanish. They describe themselves as a traveling musical Karavan, grabbing influences left and right and turning it into their own music. I hear some Dead Can Dance in it and even felt the same musical and vocal powers. Lucille uses a strange instrument that looks like a book, but plays as an accordion (it actually comes from India and is called: Shruti). The didjeridoo is great too, just as the contrabass and the percussion. The flute also brings in a good mood. They ended with a pearl that sounded like already played by Rastaban 2 years ago ('Caje Sukarije'). It took their short set into an absolute climax and left the audience longing for more and that is always great!
Huldre was one of my must see bands. It opened softly, calling up nature and strange elements from Nordic stories. I love the violin and Nana's stage performance. Nana is as good as Arkona: a whirlwind, teasing and warming up the audience for a big party! I absolutely adore the bass player and their metal sound! I'm not the only one, as the crowd got wild and reacted very positive! Most of the people on stage are barefoot and seem to enjoy it. It has become very clear that Huldre surprised a lot of people and got them into their world, thus creating for the first time that night a party! I hope they get booked a bit more in our region, so that I can see them more often. Once again, this feeling lives amongst lots of people around me. Thank you Nana and friends!
Tanzwut is one of those bands that simply has to play here, nothing more to say about it. I listened to their brand new album Freitag der 13. The album promised already lots of fun and tonight it simply all was confirmed. It is nice to see that already a lot of people know the brand new songs and react as if they have already listened to it a 1.000 times or more! Their heavier sound (close to Rammstein) is working out perfectly. The fun with the masks and the fights with the bagpipes just prove that Tanzwut is here to reign over the party people! The mass is dancing, singing, clapping, reacting to everything like in a wet dream of Teufel. The roof is on fire! The stagediving and crowdsurfing has started! Eurorock has been warned: they are in great shape and never sounded better as now!
Another highlight is Eluveitie, as expected after their great gig in Antwerp and confirming it yet again: they rock! It is loud, heavy, lots of screaming and one big hell of a party mix between folk and metal. Anna is in good shape, just as Chrigel! The fans absolutely love them and react heavily to everything. Nice thing to see is that older and new stuff is all working out perfectly, seems like there are only fans in the building. I notice a lot of crowdsurfing. Tanzwut started the fire and Eluveitie takes it to a bigger level. With Call of the mountains the audience can choose between the French version or the English, but as both parties yell as hard, we get both. Some more folky and more cooled down tracks follow, but not for too long, as Chrigel wants more metal for the Trolls in the expo! A gigantic wall of death comes over, pretty impressive to see. The fire went on until the very end, going to sleep with a few bruises and a soar throat from that much singing and screaming! What a fantastic Night!
Here you find an overview of what can be found on our website about The Trolls et Légendes-Festival 2015:
Friday:
Naheulband (f), Feuerschwanz (d), La Horde (b)
Naheulband pics from Trolls et Légendes
Feuerschwanz pics from Trolls et Légendes
La Horde pics from Trolls et Légendes
Saturday:
Eluveitie (ch), Tanzwut (d), Huldre (dk), Nook Karavan (b)
Promo links:
Eluveitie pics from Trolls et Légendes
album review Tanzwut Freitag der 13.
album review Tanzwut (Eselmesse)
Tanzwut pics from Trolls et Légendes
Huldre pics from Trolls et Légendes
Nook Karavan pics from Trolls et Légendes
Sunday:
Corvus Corax (d), Rastaban (b), Cuélebre (sp), Cesair (nl)
Promo links:
Corvus Corax pics from Trolls et Légendes
Rastaban pics from Trolls et Légendes
Cuèlebre pics from Trolls et Légendes
Cesair pics from Trolls et Légendes
These bands played during daytime:
A great compilation feautiring some bands from Trolls et Légendes:
La Guilde Folk - Wild Folk Pagan VOL III with Cesair, Rastaban, Cuèlebre … Click here
Filip VAN MUYLEM
08/04/2015
---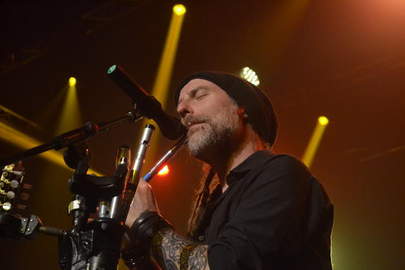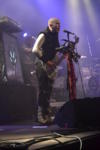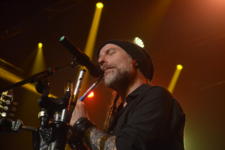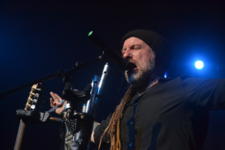 ---