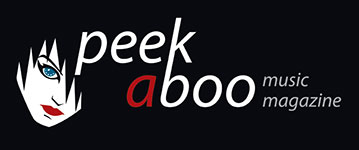 like this movie review
---
TSZ MING WONG
Badges Of Fury
Movie
[45/100]

Dutch FilmWorks
24/03/2014, Didier BECU
---
Have you also thought that Jet Li looks rather old when watching The Expendables? Agreed, that can be said about the whole cast but we have to have a starting point to tell you that Jet Li is not the man he used to be. Today you can see him in pictures from which you can be sure that he would refuse them in his glory days. We're afraid that Badges Of Fury is such an example.


The weak link in Badges Of Fury is both its script and the boring directing, but let's kick off with the story. Hong Kong is terrorized by a serial killer who marks his victims with a smile on their face. Nobody knows his motives, the sole link that detectives Wang Bu'er (Wen Zhang) and Huang Feihong (Jet Li) find is that all the victims have shared their bed with beauty Liu Jingshui (Cecilia Liu Shishi). The young rookie that Wang is has the ideal plan to catch the murderer: pretending to be Liu's newest boyfriend.


A rather thin story. But that's not such a big problem as no one expects an ingenious script. The performances aren't even that bad as Li and newcomer Zhang already proved in previous (over here unknown) productions like Ocean Heaven and The Sorcerer and the White Snake that they work as a duo.It's the directing from Wong Tsz Ming that destroys the efforts as he's drowning in stupid CG-effects. Nothing in this movie looks real, not even the fighting scenes and at the end of the day it just looks like a failed attempt to try out all the newest techniques.


The result is that Badges Of Fury has no real target audience, and if there's one then it must be fans from the later Jackie Chan-films that are overruled by slapstick.


Badges Of Fury is now out on Dutch Film Works, on both Blu-ray and DVD.
Didier BECU
24/03/2014
---
Had jij ook zo'n gevoel bij het bekijken van The Expendables dat Jet Li een tamelijk verouderde indruk maakte? Juist, je kon dat over de hele cast zeggen, maar we moeten nu eenmaal een aanknopingspunt vinden om je er op te wijzen dat de hoogdagen van deze vechtlegende al lang voorbij zijn. Tegenwoordig vind je hem terug in prenten waar hij vroeger zijn neus zou voor ophalen. Wellicht is Badges Of Fury zo eentje, want zelfs fans die niet veel van deze actiekomedie verwachten weten toch maar beter dat je deze productie niet als een echte Jet Li-film kan beschouwen.


In deze film loopt het zowel met het slappe verhaal als met de zoutloze regie spaak, maar laten we het eerst toch maar over het script hebben. Hong Kong wordt geteisterd door een seriemoordenaar die al zijn slachtoffers met een glimlach op de mond achterlaat. Niemand kent zijn motieven, de enige link die rechercheurs Wang Bu'er (Wen Zhang) en Huang Feihong (Jet Li) vinden is dat alle pineuten het bed met Liu Jingshui (Cecilia Liu Shishi) hebben gedeeld. De jonge waaghals Wang heeft het ideale plan gevonden om de dader bij de lurven te pakken: zich uitgeven voor Liu's nieuwste vriendje.


Een niemendalletje dus. Maar dat is op zich niet zo'n groot probleem, geen kat immers die een ingenieus script bij zo'n soort prent verwacht. Er is zelfs (ook al is er van enige diepgang totaal geen sprake) niks mis met de vertolkingen, want zowel ervaren rot Li als nieuwkomer Zhang hebben in vorige (hier onbekende) producties Ocean Heaven en The Sorcerer and the White Snake al reeds met elkaar gespeeld. Neen, de grote boosdoener is regisseur Wong Tsz Ming die met zijn debuut in onnozele CG-effecten verzuipt. Niks lijkt echt, zelfs de gevechten niet en het eindresultaat oogt gewoon als een mislukte oefening van een filmmaker die alle nieuwste snufjes wil uitproberen.


Het gevolg is dan ook dat Badges Of Fury geen doelpubliek heeft, en mocht het dat hebben dan zal dat waarschijnlijk de fans van de latere Jackie Chan-films zijn waarin slapstick zegeviert. Wie dus Rush Hour in een hypermodern (maar tevens afschuwelijk) jasje wil zien kan bij deze nieuwe Li terecht.


Badges Of Fury is nu uit op Dutch Film Works, en dit zowel op Blu-ray als dvd.
Didier BECU
24/03/2014
---
---