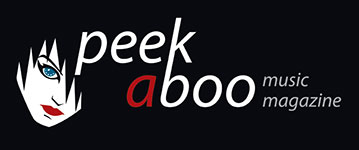 like this cd review
---
TUSEN AR UNDER JORD
Sorgsendömet Fobos
Music
•
CD
Dark Ambient
•
Drone
[80/100]

Trollmusic
10/12/2015, William LIÉNARD
---
In 2013, the men of Tusen Ar Under Jord (Thousand Years beneath the Earth) released the cassette Sorgensendömet Fobos. The cassette was sold out in a week in Sweden, and for this new release, the band members have recorded an extra track (VI). Sorgensendömet Fobos is a drone album with a dark atmosphere, but due to the addition of broad orchestral passages, it sounds rather atypical for the genre, partly because the clichés (endlessly monotonous or extremely heavy fragments) have been avoided.
Sorgsendömet Fobos I starts with gently gurgling drones and the sound of a piano, quiet and repetitive, supplemented by a whistling synth, equally quiet and repetitive, but slightly mysterious and enchanting, an effect that is enhanced by the added creaks: the soundtrack for a scene that takes place in a shadowy Norse saga. Sorgsendömet Fobos II continues at the same pace, but it sounds darker, because behind the crackles, growling drones are clogged with buzzing synths that sound like veiled female voices, again repetitive and quietly rippling, occasionally interrupted by other bizarre sounds, a trembling cello and the barely perceptible sound of a piano, while in Sorgsendömet Fobos III we hear a symphony orchestra, slowly but emphatically, with whistling synths on top and almost accidental cracking noises in between: a bombastic, yet impressive neoclassical symphonic composition for violins, percussion and electronics. Very beautiful in its simplicity.
Sorgsendömet Pobos IV is again a minimalist soundscape with gentle drones in the background, creaks at the fore and bell-like and later organ-like synths, always repetitive and careful varied. Halfway warm and melodic drones are added and what sounds like short trumpet flashes, but again without any great impact. Sorgsendömet Fobos V floats on creaks, with flute-like synths for the melody and supporting dark drones in the background, another symphony-like composition with neoclassical features. The last track, Sorgsendömet Fobos VI is again a good deal darker, low drones in the background and metallic synths on top, quietly and slowly varying, the soundtrack for long and monotonous Nordic nights with creaks at the fore, violin-like synths as wistful wind gusts in a empty landscape, emphatic creaks like a faltering LP, and then, after a quiet interlude, an emphatic violin and buzzing synths for the final.
Sorgsendömet Fobos is a minimalist album, in which the beauty lies in small details and less in bombastic effects and noise, and that combines monotony with just enough euphony, with six convincing compositions as a result.
Tracklisting:
1 Sorgsendömet Fobos I
2 Sorgsendömet Fobos II
3 Sorgsendömet Fobos III
4 Sorgsendömet Fobos IV
5 Sorgsendömet Fobos V
6 Sorgsendömet Fobos VI
http://www.trollmusic.net/
https://www.youtube.com/watch?v=ccVP5xcjmBU
William LIÉNARD
10/12/2015
---
In 2013 brachten de mannen van Tusen Ar Under Jord (Duizend Jaar onder de Aarde) het album Sorgensendömet Fobos op cassette uit. De cassette was destijds is Zweden in een week uitverkocht en voor deze nieuwe release hebben de heren een extra compositie beschikbaar gesteld (VI). Sorgensendömet Fobos is een dronealbum met een donkere ambiente sfeer, maar wegens de toevoeging van brede orkestrale passages, klinkt het eerder atypisch voor het genre, mede omdat de clichés (eindeloos monotone of loeiharde fragmenten) worden vermeden.
Sorgsendömet Fobos I begint met zacht ruisende drones waartussen we een piano ontwaren, rustig en repetitief, aangevuld met een fluitende synth, al even rustig en repetitief, maar lichtjes geheimzinnig en bezwerend, een effect dat wordt versterkt door de toegevoegde kraakjes, de soundtrack voor een scène die zich afspeelt in een schimmige Noordse sage. Sorgsendömet Fobos II gaat op hetzelfde tempo door, maar klinkt donkerder, want achter de kraakjes verschuilen zich grommende drones met zoemende synths die klinken als versluierden vrouwenstemmen, opnieuw repetitief en rustig voort kabbelend, af en toe onderbroken voor weer andere bizarre geluidjes, een sidderende cello en het nauwelijks opvallend geluid van een piano, terwijl in Sorgsendömet Fobos III groots wordt uitgepakt met het geluid van een symfonisch orkest, langzaam maar nadrukkelijk, met fluitende synths bovenop en bijna toevallige kraakgeluidjes tussendoor: een bombastische, maar tegelijk indrukwekkende neoklassieke symfonische compositie voor violen, slagwerk en electronics. Heel erg mooi in al z'n eenvoud.
Sorgsendömet Fobos IV is opnieuw een minimalistisch soundscape met voorzichtige drones op de achtergrond, kraakjes vooraan en belachtige en later orgelachtige synths, altijd repetitief en voorzichtig variërend. Halfweg worden warme en melodische drones toegevoegd en wat klinkt als korte trompetflashes, maar ook nu is er nauwelijks sprake van grootse effecten. Sorgsendömet Fobos V dobbert opnieuw op kraakjes, met fluitachtige synths voor de melodie en donkere drones als ondersteuning in de achtergrond, een symfonieachtige compositie met neoklassieke trekjes. De laatste track, Sorgsendömet Fobos VI, is een flink stuk donkerder, met lage drones op de achtergrond en metaalachtige synths bovenop, rustig en traag variërend, de soundtrack voor lange en monotone Noordse nachten, kraakjes vooraan, vioolachtige synths als weemoedige windvlagen in een leeg landschap, nadrukkelijkere kraakgeluiden halfweg als een haperende grammofoonplaat, en dan, na een rustig intermezzo, een nadrukkelijke vioolpartij en zoemende synths voor de finale.
Sorgsendömet Fobos is een minimalistisch album waarin de schoonheid zich verschuilt in kleine details, eerder dan in bombastische effecten en lawaai, en waarin monotonie aan net voldoende melodiciteit wordt gekoppeld met zes overtuigende composities als resultaat.
William LIÉNARD
10/12/2015
---
---