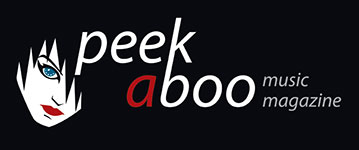 like this concert review
---
TUXEDOMOON
Brussels, Les Ateliers Claus (10/05/2016)
Concert
10/12/2016, Didier BECU
---
In one of the many small streets of Saint-Gilles, Brussels (Rue Crickx) you find a building which you almost overlook: Les Ateliers Claus. Funny, because in this small, cozy building the biggest names from the experimental, avant-garde and free jazz world once played. Today Tuxedomoon was there, even for three nights. The three concerts were sold out in a record time. Not only was this an unique opportunity to see this cult collective on stage in the most intimate way, this concert also was the kickoff of the Half-Mute Tour during which the first album from 1980 would be played in its entirety.
Half-Mute is not necessarily the best album of Tuxedomoon. Some will say it is Holy Wars, others will prefer The Ghost Sonata. We even would be in heaven if Blaine L. Reininger performed Night Air on a stage, but the choice for doing Half-Mute has to do with the fact that this record was the beginning of everything, and of course because of the recent reissue on Crammed Discs. Then, the band from San Francisco was noticed by Ralph Records (the label of The Residents), and the rest is simply (beautiful) history.
Most spectators were quite happy that they could see this legend in such circumstances, but at the same time it made the fans a little sad: the whole music world should lie at Tuxedomoon's feet. For what it could, but as proved yesterday: for what it isstill capable of!

The biggest misconception is that Tuxedomoon makes music for intellectuals. Although the band has thought about every detail, the members never take themselves too seriously. Certainly not Steven Brown who started the gig with a sigh, while Blaine L. Reininger funnily added: all music starts with a silence. The venue was indeed a real sweat box. Nothing wrong with torturing your body a bit, as you get ultimate beauty in return.

As promised, the entire album Half-Mute was played, from the first note of the moving (and extremely fragile) Nazca to the last of the impressive KM/Seeding The Clouds. Most of the songs were sung by Brown, Reininger on violin and keyboards (and of course also on vocals, as on What Use?), with the bass of Peter Principle that goes to the bone, and the trumpet sound of Luc Van Lieshout that makes you speechless. It is music that evokes repentance, and although it was written 35 years ago, it still feels like the soundtrack of a lost individual who is hopelessly looking for his way in an all-consuming society. Tuxedomoon exudes melancholy and sadness, the continuation o a lost battle that one has to fight. The four look a bit older (who doesn't?), but musically, Tuxedomoon still remains one of the best bands ever. Difficult music? No, just beautiful...

We heard the sound of yesteryear, but it was more than a copy. The band put emphasis on certain parts that you do not hear on the record. A contemporary vision of a timeless masterpiece without loss of authenticity, exactly what we hoped for!

After an hour, the band finished the job, but a beaming Reininger said that he still had some goodies left for the fans, like This Beast, the impressive track from the 12" Short Stories that was released in 1982. Great to hear! The violinist indicated how strange it felt to perform these Brussels stories here, as almost all Tuxedomoon songs were composed in the Belgian capital.

Muchos Colores also was performed, and for those who think that Holy Wars is the best Tuxedomoon album, the band played the touching Some Guys. Tuxedomoon was superb in Brussels, so superb that nearly every young band can take them as an example. They never doubted, just did, and that pays!
Didier BECU
10/12/2016
---
In één van de vele kleine straten van Sint-Gillis, Brussel (Crickxstraat), staat een gebouw waar je zo voorbijloopt: Les Ateliers Claus. Gek eigenlijk, want in dit kleine, gezellige gebouwtje stonden de grootste namen uit de experimentele, avant-garde- en freejazzwereld op de affiche. Vandaag was Tuxedomoon aan de beurt en dat voor drie dagen. De drie concerten waren in een recordtijd uitverkocht. Niet alleen was dit een unieke gelegenheid om dit cultccollectief in de meest intieme omstandigheden live aan het werk te zien, ook was dit de aftrap van de Half-Mute Tour waarin het eerste album uit 1980 integraal werd gespeeld.

Half-Mute is niet noodzakelijk de beste plaat van Tuxedomoon. Voor de één zal dat bijv. Holy Wars zijn, voor de ander dan weer The Ghost Sonata. Voor ons part mocht Blaine L. Reininger zelfs gewoon nog eens Night Air op een podium brengen, maar de keuze voor Half-Mute heeft natuurlijk te maken met het feit (behalve de recente heruitgave op Crammed) dat deze plaat het begin was van alles. Het gezelschap uit San Francisco werd toen opgemerkt door Ralph Records (het label van The Residents) en de rest is niet meer dan mooie geschiedenis.
De meeste toeschouwers waren gelukkig dat ze deze legende in dergelijke omstandigheden aan het werk konden zien, maar tegelijkertijd maakte het de fans een beetje triest: de hele muziekwereld zou eigenlijk aan de voeten van Tuxedomoon moeten liggen voor wat deze band kon, maar vooral zoals gisteren bleek: tot wat hij nog in staat is!
De grootste misvatting is dat Tuxedomoon muziek voor intellectuelen maakt. Er is over alles zeer goed nagedacht, maar ze nemen zichzelf gelukkig niet al te serieus. Zeker Steven Brown niet die het optreden begon met een zucht, waarop Blaine L. Reininger vrolijk inhaakte: all music starts with a silence. Door de drukkende hitte was het inderdaad puffen in het kleine zaaltje. Een beetje je lijf tergen mag, want je kreeg er ultieme schoonheid voor in de plaats.

Zoals beloofd werd de hele plaat Half-Mute gespeeld, vanaf de eerste noot van het ontroerende (uiterste fragiele) Nazca tot de laatste van het indrukwekkende KM/Seeding The Clouds. De meeste songs werden door Brown gezongen, Reininger op viool en keyboards (en natuurlijk ook op zang zoals op What Use?), het basgeluid van Peter Principle dat door merg en been gaat en het trompetgeluid van Luc Van Lieshout waar je stil van wordt. Het is muziek die je tot inkeer brengt, ze is 35 jaar geleden geschreven, maar ze voelt nog steeds aan als de soundtrack van een verloren individu dat hopeloos zijn weg zoekt in de allesverslindende maatschappij. De muziek van Tuxedomoon straalt melancholie en weemoed uit, het voortzetten van een verloren strijd die je als mens moet voeren. De vier zien er wel wat getekend uit door een wereld die te veel vraagt van een mens, muzikaal blijft Tuxedomoon nog altijd het mooiste wat er is. Moeilijke muziek? Neen, gewoon prachtige…

We hoorden wel het geluid van weleer, maar het was meer dan zo maar wat herkauwen. De band legde accenten op bepaalde delen die je op de plaat niet meteen hoort. Een eigentijdse visie op een tijdloos meesterwerk zonder dat de authenticiteit verloren gaat, precies wat we hoopten te horen!

Na een klein uurtje was de opdracht volbracht, maar een glunderende Reininger gaf aan dat hij nog wel wat lekkers voor de fans had. This Beast bijv., de imponerende track uit de 12" Short Stories die in 1982 uitkwam. Heerlijk om te horen! De violist gaf meteen aan hoe vreemd het aanvoelde om al deze "Brussels stories" (de meeste Tuxedomoon-songs zijn in de Belgische hoofdstad opgenomen) hier vandaag opnieuw te brengen.

Ook Muchos Colores werd nog even opgevist, en degenen die dachten dat Holy Wars dat beste Tuxedomoon-album was? Wel, die kregen Some Guys nog als toemaatje. Tuxedomoon was groots in Brussel, zo groots dat zowat iedere jonge groep er een puntje aan kan zuigen. Ze hebben nooit getwijfeld, steeds gedaan, en dat lef loont!
Didier BECU
10/12/2016
---