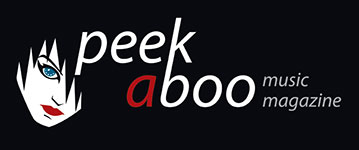 like this cd review
---
TYING TIFFANY
Dark Days White Nights
Music
•
CD
Dark Wave
•
Electro
•
Post Punk
[90/100]

02/02/2012, Philippe BLACKMARQUIS
---
This is already the 4th album from Tying Tiffany, an Italian multi-instrumentist, DJ and model who gave a memorable show at last year's SHADOWPLAY festival. Originally known for her punk-electro music, Tiffany confirms her talent and even shows a whole range of new possibilities.
The album includes songs in the style of their previous CD's, with frantic rythms and repetitive vocal shouts, like in "Dark Day" and the epic "She Never Dies". There is also the first single, "Drownin'", where structure, harmonies and guitar licks are typically postpunk-oriented and sound a bit like White Lies, Interpol or Editors. This hit track had a prestigious premiere with its inclusion on the soundtrack of the latest edition of the highly popular game for PC and Console from Electronic Arts FIFA 12.
Tying Tiffany also explores other territories, eg in "New Colony", a song with tribal drums and vocals that sound like a children's lullaby. Or in "Sinistral", a mid-tempo electro-pop song with a great chorus and a potential to be a hit single.
"Universe" is another surprise: a slow tempo and disarticulated drums introduce soft melodies reminiscent of Marsheaux or Ladytron. "5 AM" is even slower and softer as Tiffany reveals for the first time very close, intimate vocals.
"Lepers Of The Sun" is a little bit out of scope on the album with male vocals by John Koester and a more rock/stoner, feeling. Finally, "White Night" closes the album in a quiet and peaceful way.
In comparison with previous works, this album shows more maturity, serenity and accessibility. It confirms TT's place in the category of Yeah Yeah Yeah's, Austra, Marsheaux, Ladytron or even Iamx. The music has kept its darkness, its sense of urgency but the approach is open to a wider success. At least that's what we hope!
Check the interview of Tying Tiffany!
More information at www.tyingtiffany.com/
Pictures by Xavier Marquis (Shadowplay 2011)
Philippe BLACKMARQUIS
02/02/2012
---