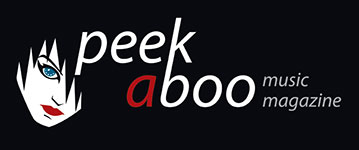 like this movie review
---
TZE CHUN
Cold comes the night
Movie
[62/100]

SONY SPHE
08/06/2014, Didier BECU
---
Now that the final curtain has fallen over Breaking Bad, the remaining question is that if there's life for Bryan Cranston after Walter White. The answer to such questions mostly lies in the fact whether those actors choose good movies or not. With Cold Comes The Night (even if he already appeared in Godzilla) it seems like the celebrity better thinks twice before sign a contract as this neo noir thriller was immediately rejected to the feared DVD-market. No worries though as Cold Comes The Night might be predictable , still entertaining though.
Chloe (Alice Eve) has difficulties to survive with her young daughter Sophia (Ursula Parker). She lives and works in a motel. One day she gets the complaint from the social services who are warning the young mother that a place where prostitution and drug delicts take place is not exactly where you raise a kid. Chloe gets two weeks to find another place, but of course she hasn't the cash for that. At this difficult moment the blind Topo (Bryan Cranston) and his chauffeur arrives at the motel. Some hours later, Topo's help got stabbed to death by a prostitute. His jeep got confiscated by the local authorities. In the vehicle is a large sum of money hidden, Topo forces Chloe with brutal force to find the money back.
You don't have to own that much imagination to guess the rest, but Cold Comes The Night is better than most of the movies in this genre. That's of course mainly because of the magnificent role from Bryan Cranston as a violent East-European gangster. The Breaking Bad-star deserves better than this, but the truth is that his charisma saves this picture. Alice Eve who most Trekkies know as Carol in Star Trek: Into Darkness plays on safe and does what she's asked for. The weak link however is director Tze Chun who has a lot to learn. It's not because you're a copycat of the Coen-brothers that you're a genius. So in a way Cold Comes The Night left us with some mixed feelings, but good enough if you want to spend your evening in the company of a brutal popcorn thriller.
Cold Comes The Night is now out on DVD on Sony Pictures Home Entertainment.
Didier BECU
08/06/2014
---
Nu het doek definitief over Breaking Bad is gevallen, blijft het voor Bryan Cranston bang afwachten of er leven is na Walter White. Het antwoord op zo'n vragen vind je meestal in het soort films dat televisieacteurs aannemen terug. Met Cold Comes The Night (ofschoon hij ook in Godzilla te zien is) lijkt zijn keuze weinig doordacht, want deze neo noir-thriller verscheen regelrecht op de dvd-markt. Maar niet getreurd deze gewelddadige nagelbijter is weliswaar routineus en voorspelbaar, wel onderhoudend.

Chloe (Alice Eve) kan met haar jonge dochtertje Sophia (Ursula Parker) met moeite de eindjes aan elkaar knopen met het motel dat ze runt en waar ze ook inwoont. Bovendien vindt de kinderbescherming het allesbehalve vanzelfsprekend dat zo'n jong meisje in een plaats waar prostitutie en druggebruik welig tiert opgroeit. Chloe krijgt welgeteld twee weken om een andere woonplaats te zoeken, maar natuurlijk ontbreekt haar hiervoor het nodige geld. Op dat moment arriveert de blinde Topo (Bryan Cranston) en zijn chauffeur in het motel. Het lot is Chloe allesbehalve goed gezind want een paar uur later wordt Topos hulpje door een prostituee neergestoken. Zijn jeep wordt door de politie in beslag genomen waarin tevens een pak met daarin een grote som geld zit. Topo dwingt de arme moeder met bruut geweld om de poen terug te krijgen.


Je moet niet over veel fantasie beschikken om de rest van dit mager verhaaltje te bedenken, tocht overstijgt Cold Comes The Night ondanks zijn slappe regie de middelmaat en dat is natuurlijk grotendeels (om niet te zeggen volledig) te danken aan Bryan Cranston. De Breaking Bad-ster verdient wel beter dan dit, maar hij straalt als hondsbrutale Oost-Europese gangster genoeg charisma uit om je aandacht anderhalf uur gaande te houden. Zijn tegenspeelster Alice Eve die Trekkies zullen kennen als Carol uit Star Trek: Into Darkness speelt gewoon op veilig, maar doet wat ze moet doen. Het is vooral Tze Chun die nog heel wat te leren heeft. In zijn eerste langspeelfilm kopieert hij wel gretig de Coen-kunstjes, maar overstijgt niet het niveau van een doordeweekse televisiethriller. Dus tja, Cold Comes The Night laat je wel met een dubbel gevoel achter, maar is zeker de moeite waard als je gewoon een brutale popcornthriller in huis wil.

Cold Comes The Night is nu uit op dvd via Sony Pictures Home Entertainment.
Didier BECU
08/06/2014
---
---