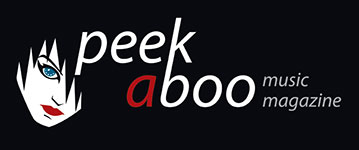 like this cassette review
---
UJ LATASMOD FUZIO
Amorf, Különös, Amorf 1992-1997
Music
•
Cassette
Minimal
[70/100]

Electric Voice Records
21/01/2014, Didier BECU
---
Recently I read an interesting article in where some artists were complaining about the digital age we're living in. Admit it, we have access to everything now, but digital music just misses all style, not? Perhaps it's going back in time, but lots of labels have rediscovered the format of a cassette. Nah, I never could have thought there would be a revival of this, but everything happens and in a way tape releases are fine.
Electric Voice Records understood this concept too and so they're offering a tape by Új Látásmód Fúzió, printed on 100 copies! You're asking if we can repeat that name? Hmm, yes : Új Látásmód Fúzió. But we agreed that we never have heard the name of this Hungarian Minimal Electronic-band before. They're founded in 1992 by Gáspár Kornél. Kornél and the music is influenced by the 20th century avant-garde Dada movement. From the moment they started they released cassette tapes.
This tape features 8 tracks that are written between 1992 and 1997. The music is rather bizarre, especially by the baritone voice that gives the music a kind of horror twist. The ideal soundtrack to use when you're watching a movie by F.W.Murnau or so, cos yes…you'll think of Das Cabinet des Dr. Caligari or Das Testament des Dr. Mabuse by Fritz Lang.
Absolutely recommended stuff, check out this trailer if you want the hear the weirdness of Új Látásmód Fúzió.
Didier BECU
21/01/2014
---