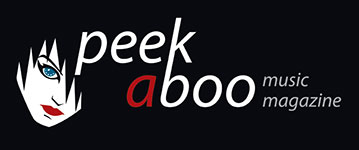 like this cd review
---
ULTERIOR
Wild in wildlife
Music
•
CD
Gothic
•
Indie
[77/100]

04/07/2011, Didier BECU
---
It really seems like we're getting an untypical band picked up by the goth community every year. I mean, last year we had The Exploding Boy that charmed the dark scene and this year it seems like the crown has been handed over to the London-based Ulterior.
They're not brand new, like everyone thinks, cos their debut "Kempers Heads" was released in 2009, but the real buzz recently came with their latest "Wild in wildlife".
Some reviewers go as far as calling them the new Sisters Of Mercy but even if this album is really great, it doesn't equal "First, last and always" but then again we never thought you would ever expect this.
But still, this CD refers to those dark ages and it even begins with the sleeve as somewhere it just feels like you're holding an album by Red Lorry Yellow Lorry in your hands.
Opener "Sex War Sex Cars Sex" has that that typical Leeds-sound even if you might add an equal dose of A Place To Bury Strangers to that. The guitars are even getting heavier on the godlike "Sister Speed" that feels like Suede-glampop flavoured with some fuzz guitars. One of the real highlights on this album is the very dark synthpop anthem "Dream dream" as on here they sound a bit like (deep swallow) The Danse Society, not that it would surprise us if these Londoners have never heard from them!
Just like say Veil Veil Vanish, this British band dive back in the rich wave-underground and it's thanks to this that you end up with songs like "The emptiness we share".
Saying that this album is a milestone would be an exaggeration as such, but Ulterior certainly found all the right ingredients to offer us an album that enchants us from the first to the last song, so who knows indie goth really does exist!
Didier BECU
04/07/2011
---
Het lijkt er aardig op dat we ieder jaar binnenin de zwarte scène een vreemde eend verwelkomen die er net niet thuishoort maar wel op handen wordt gedragen door het zwarte volk.
Was het vorig jaar The Exploding Boy die met deze prijs ging lopen dan lijkt het of de kroon dit jaar wordt overgedragen naar Ulterior, een Britse indieband die plots uit het niets een plaatsje heeft veroverd op diverse gothfestivals deze zomer.
Zo echt nieuw zijn deze Britten nu echter ook niet want hun debuut "Kempers heads" dateert ondertussen reeds van 2009 maar het is pas sinds deze "Wild in wildlife" op de markt kwam dat de bal werkelijk aan het rollen ging.
Sommige recensenten drijven het zo ver om deze Londenaars reeds te gaan uitroepan als de nieuwe Sisters Of Mercy maar laat je maar niks wijs maken wat dat betreft. Dit is weliswaar een uiterst geslaagd plaatje maar bij nader inzien nog geen opvolger van "First, Last and Always".
Desalnietemin brengt deze groep een geluid die zijn oorsprong haalt uit het rijkelijk verleden uit de jaren '80 en eigenlijk begint dit al bij de hoes want ergens voelt het aan of je een oude Red Lorry Yellow Lorry in je pollen hebt.
Meteen bij opener "Sex War Sex Cars Sex" hoor je het typische Leeds-geluid, ook al mag je daar een evenredige portie A Place To Bury Strangers aan toevoegen.
Bij "Sister Speed" luiden de gitaren zelfs een tikkeltje harder en kunnen we het niet laten om dit als een Suede met knallende fuzzgitaren te gaan omschrijven.
Het mooiste nummer op deze plaat is echter het synthpop-opus "Dream dream" dat verduiveld veel weg heeft (en nu slaken we een diepe zucht!) van The Danse Society. Ook al denken we niet echt dat deze heren er ooit al zullen van gehoord hebben!
Net als Veil Veil Vanish vorig jaar, snuffelen deze Britten maar al te graag in de oude platenkasten van hun ouders die zonder twijfel de nodige mascara onder de ogen aanbracht, wat maakt dat een nummer als "The emptiness we share" klinkt als het beste wat Modern English nooit geschreven heeft.
Het beste album aller tijden? Neen, voor dergelijke nonsens verwijzen we je met graagte door naar de Britse muziekpers maar Ulterior heeft wel een plaat gemaakt die indruk maakt. Dus ja, het zou wel eens best kunnen dat indiegoth bestaat!
Didier BECU
04/07/2011
---