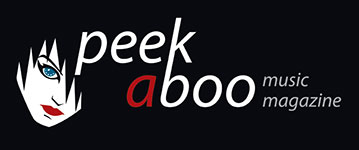 like this cd / vinyl / digital review
---
ULTRA SUNN
Kill Your Idols
Music
•
CD / Vinyl / Digital
EBM
[94/100]

Fleisch Records
23/04/2023, Jurgen BRAECKEVELT
---
The Belgian two-headed EBM sensation Ultra Sunn makes us absolutely happy with the release of their third EP Kill Your Idols. The 6-track work is available digitally, on vinyl and on CD and is released by Fleisch Records.
Sam Huge and Gaëlle Souflet hit us once again with their witty, danceable, infectious EBM. It carries the DNA of the old school style but diluted with wonderful vocal work and melodies that fall back, time and time again, on the better synth-pop out there. Let that be one of the absolutely great things that Ultra Sunn brings us.
Still the EBM is the main part. 'Can You Believe It' has that typical bass line and drum beats on which feet stomping people go wild for. A melody wedges itself stubbornly in between. Plant Sam's voice in that nutritious soil and you'll get an ultimate world class song. Even more of this on 'Kill Your Idols'. One can hear early Nitzer Ebb in the distance. No, we are not going to compare because they have a sound that is just too unique for that, a sound which every EBM enthusiast should love. On this title track we get also a self-inflicting guitar sound that smashes into the electro sounds.
Like no other, the duo knows how to unite styles in a sublime way. 'Set Yourself On Fire' is another of those songs, bursting with EBM and yet slips smoothly into your ear with another blissful melody nestling on top of the beats and bass line. Somehow even an eighties vibe can be felt.
Then we get 'The Great Escape', which has a killer bass-line to say the least. This combined with a heavy mourning melody line and a very catchy up-pace rhythm results in … dancing! Always Tanzen!
The sixth track is a remix of 'Can You Believe It' by Kris Baha, a producer and DJ. The song is augmented with some dark and some other beats plus a somewhat enlarged bass which that carries the song. EBM in sixth gear. Even more aggressive than the original track. It reminds me a bit of the Schwefelgelb guy's sound.
"Gustibus et coloribus non disputandem est", there is no arguing about smell and taste. To each his own but there can be little controversy about this third EP by Ultra Sunn. Top notch material from a band that is already conquering Europe (including performing at WGT in 2023) and many more major festivals. Well deserved! EBM is still alive and with this great duo Belgium still claims its place at the EBM cradle and gives it a little more colour.
Jurgen BRAECKEVELT
23/04/2023
---
De Belgische tweekoppige EBM-sensatie Ultra Sunn maakt ons absoluut blij met de release van hun derde EP Kill Your Idols. Het 6 nummers tellende werk is digitaal, op vinyl en op CD verkrijgbaar. Ze brengen het uit op Fleisch Records.
Sam Huge en Gaëlle Souflet maken weer korte metten met hun snedige, dansbare, aanstekelijke EBM. Het draagt het DNA van de oldschool style, maar dan aangelengd met een zalig vocaal werk en melodieën die op tijd en stond terugplooien op de echt wel betere synthpop. En laat dat net het absoluut geweldige zijn aan wat Ultra Sunn brengt.
En toch is de EBM de hoofdmoot. Can You Believe It heeft de typische baslijn en de drumbeats waar het voeten-stampende volkje volledig los op kan gaan. Een melodie wringt zich daar halsstarrig nog tussenin. Plant in die voedzame bodem nog een stem als die van Sam en je krijgt ultieme wereldklasse.
Nog meer van dat op Kill Your Idols. Je hoort er in de verte de vroege Nitzer Ebb In. Neen, we gaan niet vergelijken, daarvoor hebben ze een té eigen sound, waar elke EBM-liefhebber moét van houden. In deze titelsong krijgen we nog een zichzelf pijnigende gitaarsound die inbeukt op de electro.
Als geen ander weet het duo stijlen op sublieme wijze te verenigen. Set Yourself On Fire is weer zo'n song die bulkt van de EBM en dan toch ook weer zo gladjes je oorgang insluipt met alweer een zalige melodie die zich bovenop de ritmesectie en baslijn nestelt. Op een of andere manier is een eighties-vibe voelbaar.
We krijgen nog The Great Escape met een bas om u tegen te zeggen. Gekoppeld aan een zwaar treurende melodielijn en een heel erg aanstekelijk ritme. Tanzen! Immer tanzen... The Speed idem dito.
De zesde song is een remix van Can You Believe It van de hand van Kris Baha, een producer en DJ. De song wordt aangedikt met wat dark- en andere beats en een wat uitvergrote bas die de song draagt. EBM in de zesde versnelling. Agressiever dan het origineel. Mij doet het wat denken aan een Schwefelgelb-sound.
De gustibus et coloribus non disputandem est. Over geur en smaak valt niet te twisten. Elk zijn meug, maar over deze derde EP van Ultra Sunn valt weinig te twisten. Topmateriaal van een band die nu al Europa platspeelt (o.a. WGT in 2023) en nog vele vele grote festivals zal aandoen? Want dat verdienen ze. EBM is still alive, en België heeft met dit topduo alweer zijn plek als EBM-bakermat wat meer kleur gegeven.
Jurgen BRAECKEVELT
23/04/2023
---