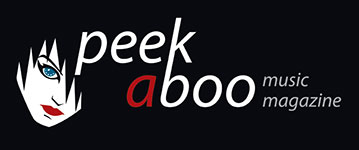 like this album classics review

---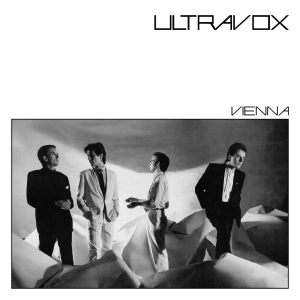 ULTRAVOX
Vienna
Music
•
Album Classics
New wave
•
Synth Pop / Electro Pop
[88/100]

Chrysalis
14/01/2016, Didier BECU
---
Today it's hard to imagine, but in the early 80's many Ultravox fans were disappointed when Vienna was released. The raw post-punk that was a trademark of the first three Ultravox records was completely gone. Like Bryan Ferry dealt with the Emo-era Roxy Music, Midge Ure created a complete new Ultravox that has nothing todo with the former sound of the John Foxx periode. Meanwhile, Robin Simon left the band, and on the first album with the new line-up you could hardly hear a guitar. It took a while before the audience appreciated the specific style of Midge Ure, although a lot of synth pop fans already knew him from Visage. One thing was clear though: the new Ultravox sound was unique.
On New Europeans we hear for the first time the new Ultravox-voice. It took a while, but soon Midge Ure would become one of the many 80s icons. And in some way, that's weird as Ultravox was more than just charts synth pop. Their texts were for some controversial, and they were miles away from the New Romantics scene that was dominated by pretty boys like Simon LeBon. Midge Ure didn't wear a neon coloured suit, but a simple white raincoat that made him look more as an ice cold German than a hip Brit. The timeless sounds of Ultravox perfectly fitted the Cold War, even though some morons thought they were fascists.
Vienna dominated the LP, but there is also a track like Mr. X in which traditional synth pop is perfectly linked to the Kraftwerk sound. The song evokes strange, even anxious feelings. Mr. X was recorded in German (Herr X) as a B-side for the German release of the single Vienna.
Western Promise has paranoid electronic sounds, until Vienna starts. Perhaps you heard this song a thousand times, but it's still brilliant. Vienna was a world hit and the LP was a bestseller. However, this album became a phenomenal milestone because of the unforgettable (innovating) synth pop tracks like Passionate Reply or Private Lives.
Vienna is a timeless classic that belongs in every record collection, and it is without doubt one of the best synth pop records ever.
Didier BECU
14/01/2016
---
Nu kunnen we het ons nauwelijks voorstellen, maar in het begin van de jaren 80 waren heel wat Ultravox-fans ontgoocheld toen het album Vienna werd uitgebracht. Van de rauwe postpunk die de eerste drie platen van Ultravox (toen nog met het uitroepteken achteraan) kenmerkten was geen sprake meer. Net zoals Bryan Ferry het Eno-tijdperk van Roxy Music liet verdwijnen, zorgde ook Midge Ure ervoor dat het Ultravox-geluid met de vorige frontman (John Foxx) tot de verleden tijd behoorde. Ondertussen had ook Robin Simon de band verlaten, en op de eerste lp met de nieuwe line-up kwam er nauwelijks nog een gitaar aan bod. Het duurde een tijdje vooraleer het publiek de aparte zangstijl van Midge Ure wist te appreciëren, ofschoon heel wat synthpopfans hem van Visage kenden. Een ding was overduidelijk: het nieuwe Ultravox-geluid was uniek.
De grootste fout die je als muziekfan kan maken is denken dat Vienna de lp is met die ene monsterhit, want hun ijskoude synthpop is toch heel wat meer dan dat. In de instrumentale opener Astradyne hoor je meteen verwijzingen naar Tangerine Dream, en het is zeker geen toeval dat Krautrocklegende Conny Plank achter de knoppen zat. Hij deed dat eerder met DAF, alsook op de vorige Ultravox-lp Systems Of Romance.
Op New Europeans maken we voor het eerst kennis met de nieuwe Ultravox-stem die (ook al duurde het een tijdje) de jaren 80 zou bepalen. Ultravox was meer dan zo maar wat synthpop. Door hun (soms controversiële) teksten stonden ze mijlenver af van de New Romantics-beweging die werd gedomineerd door knappe jongens zoals Simon LeBon. Midge Ure droeg geen pakje in neonkleuren, maar gewoon een eenvoudige witte regenjas waardoor hij eerder op een ijskoude Duitser leek dan op een hippe Brit. De tijdloze klanken van Ultravox pasten perfect in de sfeer van de Koude Oorlog, ook al waren er randdebielen die er fascisme in zagen.
Vienna overheerst de plaat, toch is er ook een track als Mr.X waarin traditionele synthpop perfect aan het Kraftwerk-geluid wordt gekoppeld. Het is een nummer waarvan je angstig wordt, een track die je met een onbeschrijfelijk vreemd gevoel opzadelt. Mr.X werd trouwens ook in het Duits opgenomen (Herr X) en diende als B-kantje voor de Duitse release van de single Vienna.

De paranoïde elektronische klanken worden op Western Promise voortgezet, tot het moment waarop Vienna begint. Het is een (bijna klassieke) toon. Wellicht heb je dit nummer al duizend keer gehoord, toch blijft het even briljant. Ondanks het feit dat Vienna een wereldhit werd die ervoor zorgde dat de lp een bestseller werd, blijft dit album in de eerste plaats fenomenaal door de beklemmende synthpopnummers zoals Passionate Reply of Private Lives.
Vienna is een tijdloze klassieker die in iedere platencollectie thuishoort, en het is zonder twijfel één van de beste synthpopplaten ooit.
Didier BECU
14/01/2016
---