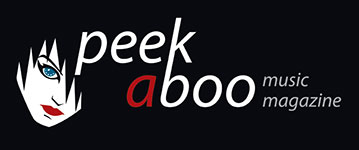 like this movie review
---
UMUT DAG
Risse Im Beton (FilmFest Ghent 2014)
Movie
Coming Of Age
•
Crime
Filmfest Gent
18/10/2014, Didier BECU
---
We admit it. Before FilmFest Ghent 2014 we could only come up with the name of Michael Haneke if someone has asked our opinion about Austrian cinema, but this has changed now. After the fantastic Macondo, Risse Im Beton (Cracks In Concrete) gives another vision from the otherwise so majestic Vienna. Forget those clowns who are dressed like Mozart and invite you for Ein Kleine Nachtmusik because filmmaker Umut Dag drags you to the sewers of the Austrian capital city where drugs and prostitution rule.
We follow two individuals. Ertan (Murathan Muslu) is 35 and released from prison. He served time because he committed manslaughter and was in possession of drugs. Now that he's free he decides to change his life. At the other end we find the young crook Mikail (Alechan Tagaev) who is trapped in a spiral of endless violence. Even if at first sight the two have no connection with each other, the two have a bound.
Risse Im Beton is a very violent film. There's no respect for a human life and all the characters seem to end their life in jail. Director Umut Dag who made his first steps in moviemaking as the production assistant from Die Fälscher doesn't use cheap tricks. He never blames anyone or something, the desperate situation is just the logic cause from today's time spirit. After 100 minutes of pure nihilism you surely won't feel any better, but you surely have reached a cinematographic orgasm as this contemporary crime drama is a must see!
Didier BECU
18/10/2014
---
Tot voor kort konden we alleen maar de naam van Michael Haneke prevelen toen iemand onze mening naar de Oostenrijkse cinema vroeg, maar sinds FilmFest 2014 Gent is dat toch een beetje verandert. Na het fantastische Macondo is Risse Im Beton (Kraken In Het Beton) de tweede film die een heel andere blik op het anders zo mondaine Wenen toont. Vergeet de als Mozart geklede clowns die jou een avondje Ein Kleine Nachtmusik willen aansmeren, want regisseur Umut Dag sleurt je in zijn tweede film mee naar de criminele wijken van Wenen die worden overspoeld door prostitutie en druggebruik.
We volgen er twee individuen. Ertan (Murathan Muslu) is een 35-jarige man die vroegtijdig uit de gevangenis is ontslagen. Hij zat vast voor moord en drugbezit en wil een andere weg inslaan. Aan de andere kant zien we het tienerboefje Mikail (Alechan Tagaev) die in een spiraal van uitzichtloos geweld is terechtgekomen. Alhoewel de twee elkaar op het eerste gezicht niet kennen, bestaat er toch een band.
Risse Im Beton is een film die bol staat van geweld. Voor een mensenleven is er nog nauwelijks respect en alle protagonisten verkeren in een situatie die gedoemd is om in een eenzame gevangeniscel te belanden. Regisseur Umut Dag die als productie-assistent van Die Fälscher zijn eerste stappen in de filmwereld zette maakt geen gebruik van goedkope trucs. De enige schuldige van deze verloedering is gewoon de tijdsgeest waarin we leven. Niets of niemand is nog iets waard. Na anderhalf uur nihilisme ben je er als kijker zeker niet beter van geworden, maar een cinefiel orgasme is het wel. Als dit misdaaddrama ooit in je buurt speelt (ook al is er nog niet meteen een Belgische distributeur gevonden) moet je hem beslist zien.
Didier BECU
18/10/2014
---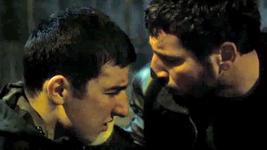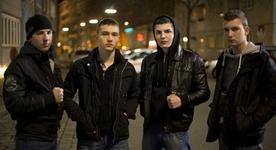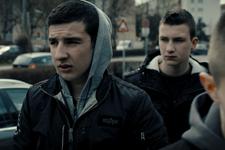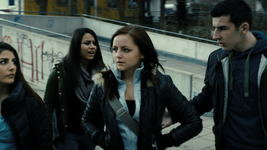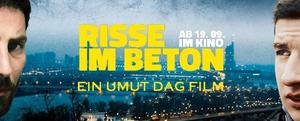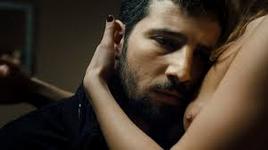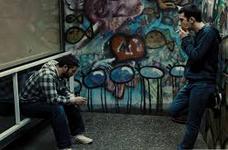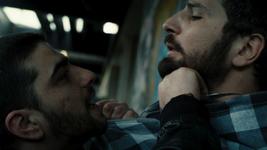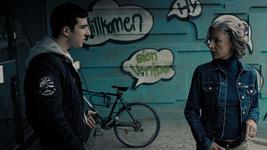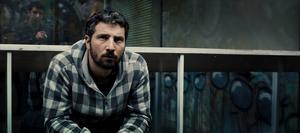 ---