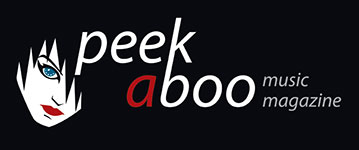 like this cd review
---
URN
Epiphany
Music
•
CD
Folk
•
Prog Rock
•
Rock
[75/100]

17/11/2015, Ron SCHOONWATER
---
Urn can be described as a perfect mixture of Celtic/folk and progressive rock/metal. The album starts with the superb and energetic Autumnal Sunrise. That level is continued on the ballad (with a harder end) Cast In Amber and Black Widow that becomes in the second part a death metal anthem.

And it's here that we discover the weak point of Urn, as it feels like the vocals are overruling, a fact that surely becomes clear on Thyself Be True. Sometimes the song is too thin, technically. But no worries, you don't hear that on When The Rain Has Fallen or the versatile My Chosen Path, in which progressive and solid rock meets death metal.

Fortunately, the band knows itsr limits too, and Epiphany has a lot of danceable and faster songs like Brisk Snowfall, The Road To St Patrick's and Silently I'm Still Screaming (in which the progressive start is taken over by the Celtic rock influences). At the end of the day Epiphany is a fine (progressive) rock/folk album.
Ron SCHOONWATER
17/11/2015
---
Urn maakt een geslaagde mix tussen celtic/folk en progressieve rock/metal. De plaat start lekker voortvarend met het springerige, feestelijke Autumnal Sunrise. Dat niveau wordt voortgezet in de ballad (met een harder einde) Cast In Amber en de statige start van Black Widow, dat in deel twee omslaat in een deathmetalanthem. Wel komt dan langzaam naar voren waar het soms nog net een beetje aan schort bij Urn. De zang wil soms net iets te veel. Dat hoorde je al op Cast In Amber, maar het wordt nog duidelijker in Thyself Be True. Soms klinkt het zangtechnisch op die twee nummers net te dun en ontbreekt de kracht om de goede noot te vinden.

In opzwepende nummers zoals When The Rain Has Fallen of het veelzijdige My Chosen Path, waarin progressieve statige rock en death metal elkaar ontmoeten, is daar echter geen sprake van.

Gelukkig weet de band dat ook, waardoor Epiphany vooral gevuld is met dansbare en snellere nummers, zoals Brisk Snowfall, The Road To St Patrick's en Silently I'm Still Screaming (waarin het progressieve begin wordt overgenomen door de celticrockinvloeden). Epiphany is op dat hele kleine smetje na gewoon een prima (progressieve) rock-/folkplaat.
Ron SCHOONWATER
17/11/2015
---