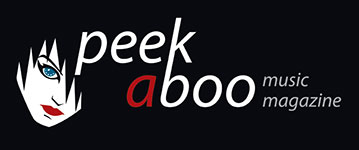 like this cd review
---
USUREI YATSURA
You Are My Usurei Yatsura:
Music
•
CD
Indie
[80/100]

Rocket Girl
11/12/2016, Paul PLEDGER
---
Named after a cultish Japanese manga strip that revolved around a plot involving an alien character Lum Invader mistaking the cute Ataru Moroboshi for his wife and other crazy adventures, relentless Scots lo-fi garage-rock shoegazers Urusei Yatsura managed to attain a certain level of cult-status themselves.
A little bit Stooges, MC5, Teenage Fanclub (early), Ash, Dinosaur Jr. and Royal Trux (plus a whole bevy of other grunge and indie types to be fair), UY's eight year existence produced three studio albums, numerous desirable singles on the Ché imprint and a welter of radio sessions for the BBC and local stations. It's this material that You Are My Usurei Yatsura mops up on a limited edition pink neon vinyl pressing (with CD and download) and serves as a sort of rough 'greatest hits'.
Ear-bleeding recitals of singles such as Kewpies Like Watermelons, Slain By Elf and Plastic Ashtray are just a few of the highlights on this must-have document and despite not hitting the same commercial heights as some of their peers, UY garnered love and attention from the like of John Peel, Marc Radcliffe and a young Steve Lamacq. As well as finally capturing the imagination of the record-buying public with the Top 40 banger Hello Tiger and its attendant hit album Slain By, the band recorded FIVE Peel sessions from where much of these tracks have been culled.
Impulsive, compulsive, somewhat chaotic and yet stoned out and cathartic on the odd occasion, Urusei Yatsura put the 'go' in Glasgow during the mid to late '90s and left a trail of sweet aural destruction in their wake. It's been 15 years since the band originally folded - this sounds like it was made 15 minutes ago in just 15 minutes. And that's a compliment.
This review also appeared on Flipside Reviews
Paul PLEDGER
11/12/2016
---