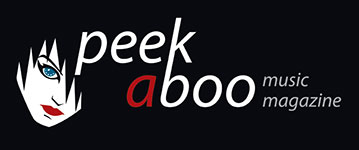 like this concert review
---
V.E.X. + HANTE
JH Wommel, Waveteef (9:09:2016)
Concert
Experimental
•
Minimal
•
Synth Punk
•
Synth Wave
11/12/2016, Jurgen BRAECKEVELT
---
JH Wommel is often the place for synth driven and minimal gigs. Today Waveteef and Die Blind Records invited two bands: V.E.X. (Ventriloquest Ectoplasmold Xanaxax) and the French (ex-Minuit Machine) Hante.
V.E.X. is Roxy Monoxide and LuLu Gamma Ray. They opened the dance around ten o' clock with a mix of synthpunk, experimental, minimal and noisy sounds. Their appearance attracted attention, and hell broke loose when they started using the machinery. You can't argue on taste, but this melting pot of noise, sounds and melody was weird, and it took a lot of effort to survive the vocal performances of the two band members. But as I said: taste may differ.
So, we counted the minutes and waited for Hélène De Thoury. Hante has just released the new EP No Hard Feelings and we were excited to hear the new material. Hélène does it all on her own. At Wave and Gotik Treffen she played at the Altes Stadtbad. I wondered what she had in mind for Wommel. She opened with two songs from her latest full album The Fog That Never Ends: Hate vs. Love and My Destruction. Her pretty deep and dark voice fits perfectly with the synths and drum machines. The audience immediately responded and danced.

And then, for the first time live, the first song from the new EP No Hard Feelings: Une Nuit Avec Mon Ennemi. Stylistically very recognizable: dark, melodic and catchy. The voice of an angel, gloomy and heavenly. The new EP was welcomed warmly.
With One More Dance and The Storm, Hante returns to Her Fall And Rise, the first album. Later in the set, the doomy song Noir and Quiet Violence of the new EP followed.

After 11 songs she played Damages, Hélène told us that this was the first song she wrote for Hante.

It was a delicate performance. Hante is not big in stature, but she's a great lady in the genre. You feel the passion, with catchy rhythms and superb melodies, her voice is made for it. I was already a fan, and it was confirmed in Wommel. Up to the next time!
Setlist Hante:
1. Hate vs Love
2. My Destruction
3. Une Nuit Avec Mon Ennemi
4. One More Dance
5. The Storm
6. Infinite Particles of Us
7. Noir
8. Living in a French Movie
9. Il n'y a qu'un Pas
10. In Cold Water
11. Quiet Violence
Encore: Damages
Jurgen BRAECKEVELT
11/12/2016
---
JH Wommel is regelmatig the place to be voor synthgedreven en minimal optredens. Waveteef en Die Blinden Records speelden gastheer voor twee bands: V.E.X. (Ventriloquest Ectoplasmold Xanaxax ) en de Franse (ex-Minuit Machine) Hante.
V.E.X., bestaat uit Roxy Monoxide en LuLu Gamma Ray. Ze openden de dans om 22.15 uur met een mix van synthpunk, experimental, minimal en vlagen van noisy geluiden. Hun verschijning trok meteen de aandacht, maar de hel brak pas echt los toen de machinerie werd beroerd. Over smaak en kleur valt niet te twisten, maar je moest volharden om de vrij experimentele sound met schreeuwerige vocalen de baas te kunnen. Er was sprake van diversiteit qua, maar op mij maakte het een vrij rommelige indruk en de vocale prestaties van beide bandleden die om beurt de micro hanteerden, waren niet echt van een hoog niveau.
Dan maar de minuten aftellen voor Hélène De Thoury. Hante releaste net de nieuwe ep No Hard Feelings waarover alleen maar lof te rapen valt. Ze doet het allemaal op haar eentje. Op Wave and Gotik Treffen bracht ze een zeer overtuigende set in het Altes Stadtbad, benieuwd hoe ze het in Wommel zou doen. Ze opende met twee songs van haar laatste full album The Fog That Never Ends: Hate vs Love en My Destruction. Haar vrij diepe en donkere stem matcht perfect met de synths en drummachines. Ze pakte meteen het publiek in.

En dan, voor het eerst live, een eerste song uit de nieuwe ep No Hard Feelings: Une Nuit Avec Mon Ennemi. Qua stijl heel herkenbaar: donker, melodieus en pakkend. De stem van een engel, maar somber en hemels. Aan de reactie van het publiek was duidelijk te merken dat de nieuwe ep warm werd ontvangen. Met One more Dance en het bekende The Storm grijpt Hante terug naar Her Fall And Rise, het eerste album. Later in de set volgden nog het diepe Noir en Quiet Violence uit de nieuwe ep.
Na 11 tracks vroeg en kreeg het publiek de toegift Damages, waarvan Hante vertelde dat dit de eerste song was die ze schreef voor Hante.
Het was een gevoelig optreden en het begeesterde. Hante is qua gestalte niet groot, maar het is een grote dame in een genre dat ze perfect beheerst. Je voelt de passie: het wordt goed gebracht, zonder tierlantijntjes. De aanstekelijke ritmes en melodieën, de stem die voor het genre is gemaakt, meer heeft ze niet nodig. Ik was al een fan en dat werd nu alleen maar bevestigd. Aftellen tot de volgende keer!
Setlist Hante:
1. Hate vs Love
2. My Destruction
3. Une Nuit Avec Mon Ennemi
4. One More Dance
5. The Storm
6. Infinite Particles of Us
7. Noir
8. Living in a French Movie
9. Il n'y a qu'un Pas
10. In Cold Water
11. Quiet Violence
Encore: Damages
Jurgen BRAECKEVELT
11/12/2016
---