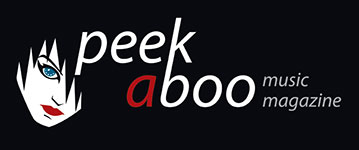 like this album classics review

---
VARIOUS ARISTS
Change The Beat - Celluloid Records Story
Music
•
Album Classics
[90/100]

11/08/2015, Paul PLEDGER
---
The first few songs on Change The Beat might just test your patience a little - Shockabilly's laughable rendition of The Beatle's Day Tripper could best be described as 'lo-fi', while Massacre's Killing Time is part free-jazz behemoth Fred Frith, part weird-out musician Fred Maher and part experimental funk producer (and soon to be Celluloid regular) Bill Laswell so you know what you're going to get there - urgent bass-driven math-funk with a bonkers time-signature. As for Ferdinand's scratchy tin-box punk bawl-athon Tele, Apres La Meteo, you're in hipster territory here, albeit late-'70s style.
So, after three positively keen, snotty-nosed and basic thumpers, the relatively simplistic formula exuded by Mathematiques Modernes' smashing Disco Rough comes as a welcome respite. One of Celluloid's 'greatest hits', Disco Rough still has real-time drums (that lose the plot towards the end of this 12" mix) and sauve Francais lyrics that keep it together (just), but with a thick layer of electro chatter permeating the mix and thus ushering in a new synthesized phase for the label.
And this was the beauty of Celluloid - even with many artists looking similar on paper, in reality their releases were quite different. Disc one of this two-CD collection on Strut demonstrates this perfectly - as well as the opening DIY punk trio and the proto-disco techno of Disco Rough, Celluloid turned their hands to moody electronica (Thomas Leer), Euro-doom (Snakefinger), political dub-skanking (the superb Winston Edwards and Blackbeard aka Dennis Bovell) and Blaxploitative funk-hustling (Lightnin' Rod, an early incarnation of Snoop Dogg). And this was all in the space of a few years.
For me, Celluloid's strengths came from its rap and Afrique-pop releases from 1982-1985 - that's when you could find them in your local store. The label's downfall was poor distribution reach in the UK, despite some stone cold classics. Futura 2000 feat The Clash (well, Mick Jones) offered an early template of Big Audio Dynamite, while another punk, John Lydon, graced the storming World Destruction by Timezone. But trying to buy them on 12" was nigh-on impossible outside of London or, presumably, Paris and New York.
The African artists included here range from Manu Dibango, who appears on the eleven-minute epic Makossa Rock by Deadline and his own Abele Dance, Foday Musa Suso who teamed up with jazz-wizard Herbie Hancock and Laswell for Mandingo's Harima and Toure Kunda who contributed a rather more authentic journey across African and Asian heartlands. They might not have sold in huge numbers back in the day but all showed a solid and dependable source of musical variety.
The oddities return for the start of disc two, beginning with the frankly unsettling (and crackly) Suis-Je Normale by Nini Raviolette, the chintzy, party-funk of Modern Guy's Electrique Sylvie (produced by John Cale) and the New Romantic tremblings of Sapho's Carmel which might have given ZTT a run for its money, coming across like a motorik Propaganda. By Ginger Baker's lovely Dust to Dust, things calm down a bit. I'll say here and now that Baker's Horses and Trees album is possibly Celluloid's most under-rated album of all time. It preceded Public Image's Rise single (especially on Dust to Dust), it mixed soulful players like Bernie Worrell and Bill Laswell with world-jazz luminaries such as Nicky Skopelitis, Nana Vasconcelos and Aiyb Dieng and its six tracks highlighted what an eternally fantastic drummer Baker was (and still is). It's a masterpiece - no contest.
Change The Beat is a masterpiece too. The track which inspired the whole kit and kaboodle here, Fab 5 Freddy's lolloping rap classic is presented in its full unedited form, alongside the must-have Home of Hip-Hop by DST and the benchmark for a thousand hip-hop artists to follow, Last Poet's oft-sampled Mean Machine - a great way to round off a top-value compilation. Sleevenotes come from art-punk impresario and acclaimed journalist Vivien Goldman, a woman who co-founded the one band who might have slotted into the Celluloid ethos rather well - The Flying Lizards.
Change The Beat has its shortcomings but overall, this is a true treasure trove of long-forgotten and often overlooked art-house street and club-classics.
This review also appeared also on Flipside Reviews.
Paul PLEDGER
11/08/2015
---