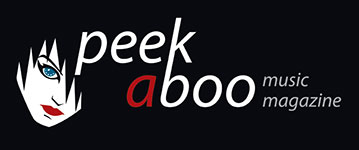 like this cd review
---
VARIOUS ARTISTS
25 Years of Hands
Music
•
CD
Dark Electro
•
Electronics
•
Experimental
•
Harsh Electro
•
Industrial
•
Power Electronics
•
Rhythmic Industrial
[95/100]

Hands Productions
20/10/2015, Peter HESELMANS
---
This year, the Hands Productions exists 25 years, and that calls for a celebration. This German based label was founded in 1990 and famous for its industrial releases. Over the years, the style of music varied from minimalist ambient over break beat to the more aggressive rhythmic noise.
The Hands label is also known for its beautiful CD packaging, using cardboard and paper rather than the typical jewel cases, and for the typical minimal designs. Director is Udo Wiessmann, maybe better known as a member of Winterkälte.
So, looking back as a pioneering label for contemporary electronic music, Hands Productions presents this limited oversize art book style heavy carton 4 CD compilation. The 48 tracks are all new and exclusive made by the currently active artists on the label.
This compilation is really a joy and a must-have for everyone who is into the different styles of industrial music. Hands Productions is famous and respected for its releases in genres as techno, drum n bass, ambient, IDM, or industrial hardcore, and all those styles can be found on this sampler.
On CD1 you can directly put on your dancing shoes with 13th MONKEY and 5F-X, hard bass driven and pounding tech-industrial beats with distorted screaming acid-like sounds. CERVELO ELETRONICO and GEISTFORM bring us more danceable tunes, nice loops with old school industrial and minimal rhythms. A CAMA SOTZ provides us with some beautiful dark mood sounds with great etnic samples, but my personal favorite is the track Borderline. The French girls from CACOPHONEUSES surprise with this fantastic bombastic piece of electronical danceable art.
Much more beats and bleeps, distorted tunes, noise, synth loops and samples, you get on CD2. Opener GREYHOUND, with a very large Hands back catalogue, treats you on pure energetic rhythmic noise beats, followed by HEIMSTATT YIPOTASH with some spotless electro sequences and brilliant organic percussion and vocal samples. HEZZEL, the Riga project from Latvia, brings some dynamic melodic backdrops and breaks. Lovers of atmospheric electronic music can dream away with HYDRONE, but have to come back to earth real fast for some hardcore. ILLEGAL TRADE, the AMBASSADOR21 side project, brings some hard sweeping drum 'n' bass tunes with brutal breakcore elements.They are known for their crossbreed sound. More heavy beats accompanied by electronic sequences and impressive underground sounds by LAST DAYS OF S.E.X, LE MODERNIST or MASCHINEKRIEGER KR52 VS. DISRAPTOR. But my favorite track on CD2 is System (Crisis) System by HYSTERESIS, the electro and techno rhythms will certainly make you move, and the catchy synth loops together with some etnic tunes and guitar samples, will stick in your mind for hours.
MONO NO AWARE opens the third part of this sampler with again some heavy rhythm 'n' noise power, some maximum tempo pure unpolished insane beats. With MONOLITH, the Belgian Eric Van Wonterghem kicks some real asses with his electro industrial underground tunes. His repetitive incisive rhythms are done with expertise and precision. More razor sharp industrial beats with dominating techno structures from NULLVEKTOR and the Spanish veterans of PROYECTO MIRAGE, who even push up the tempo in their very personal industrial electro sound. More raw energy from NEEDLE SHARING and S.K.E.T, but SARURMZLIDE really hits the spot with a gripping mixture of spacy atmospheres, extraterrestrial grooves and of course tough industrial rhythms. The same high level is brought by PHASENMENSCH. His Inversion Der Natur is a true highly melancholic beauty, the gentle electronic tunes followed by some uplifting minimal rhythms carry you away into another galaxy
Some more fantastic slower electronical rhythms can also be found on CD4. Somber emotional tunes with string melodies from SYLVGHEIST MAËLSTRÖM and TALVEKOIDIK take you away for a journey full of musical surprises and strange rhythms. But the heavy distorted beats are never far away, the beatuful repetitive chaotic tunes of SYNTECH and WIELORYB make you realize that this is probably some of the best rhythm 'n ' noise ever made. And when you think it can not get any harder, TANTLUM proves it can get even get more noise out of the drummachines in order to treat us to some powerful rough digital hardcore. But the last words are of course for the master Udo Wiesmann himself, together with Eric De Vries. WINTERKÄLTE brings us its Climate Change Prediction, no doubt this is one of the harshest exponents of the electronical rhytmn 'n' noise and industrial scene, with a sound like an earthquake, that will destroy anything that comes nearby.
This is probably one of the best compilations ever made. The Hands label has a nose (or should I say noise :) ) for anything involved with industrial music. So, after 25 years and more than 300 releases this is the result. I think Christmas comes very early this year, as this is a must-have for everyone who is into this kind of music, and it also comes in a beautiful oversize arty carton sleeve. This encyclopedic sampler is a joy for every electronic music lover!
HANDS B043
sampler 25 YEARS OF HANDS limited first edition
CD1
1 <1979> – In Front Off
2 13th Monkey – Oxidizing Mas
3 16Pad Noise Terrorist – One Voice
4 5F – X – Implantainment 3.50
5 Ah Cala-Sotz - Breathe
6 Ambassador21 – Radio Silence
7 Angina P – It's Not
8 Cacaphoneuses – Borderline
9 Cervello Elettronico – Degenerate
0 Dirty K – Balls to the Wall
1 Edgey – Capture
2 Geistform – Curvature

CD2
1 Greyhound – Headshredder
2 Heimstatt Yipotash – Operation of the Machine
3 Hezzel – 3 Drops
4 Hydrone - Pale
5 Hysteresis – (System(Crisis)System)
6 Illegal Trade – Gates
7 Incite/ - Wildlife
8 Kaibun – We are Mainstream
9 Last Days of S.E.X. – Exploitation in Every Sphere of Life
0 Le Moderniste – Bash Yourself Esteem
1 Libido Formandi – Absence Strikes Painfully
2 Machinenkrieger KR52 Vs. Disraptor – Seal Point CD Three

CD3
1 Mono No Aware – Kimi To Boku
2 Monolite – Louse
3 Morbus M. – DSD
4 MS Gentur – Shiva Call
5 Needle Sharing - Burning Berlin
6 Norm - Am Anfang
7 Nullvektor – Last Track
8 Phasenmensch – Inversion der Natur
9 Proyecto Mirage – Hypnochoose
0 S.K.E.T. – Der Kategorische Imperativ
1 Saturmzlide – Specifications
2 Saverio Evangelista – Thanks Pop

CD4
1 Schachtanlage Gegenort – Gefahrensignal Schild 164
2 Shorai – Decoherence Time
3 Supersimmetria – Solenoid
4 Sylvgheist Maëlström – Fournaise – 230715
5 Syntech -Cepheiden
6 Synth-Etik – Exile
7 Talvekoidik – Within Darkness to Dawn
8 Tatlum – Depth Vector
9 Totakeke – Algorithm
0 Wieloryb – Cavendish
1 Winterkälte – 1990 Climate Change Prediction
2 Yura Yura - Darkrash
Peter HESELMANS
20/10/2015
---