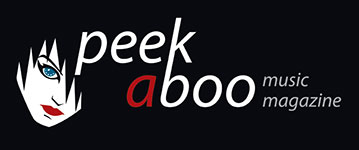 like this cd review
---
VARIOUS ARTISTS
Alfa matrix re:covered vol.2 : a tribute to depeche mode
Music
•
CD
Synth Pop / Electro Pop
[73/100]

Alfa-Matrix
14/05/2011, Didier CZEPCZYK
---
Well, here is a new album of Depeche Mode covers. And what a surprise it is!
Since the first official compilation was released by Mute in 1998, there have been quite a few attempts at DM covers, with mixed results. Remember back to Rammstein improving on a track like « Stripped » (which became a fully-fledged hit),
The Smashing Pumpkins delivered a lethargic « Never Let Me Down Again ». And Hooverphonic made a real mess with a pale pastiche of « Shake The Disease ». Proof that the Basildon's boys compositions are often far less simplistic than they may at first seem.
Following the good reaction to the first volume, the Alpha Matrix label couldn't resist having another go. No less than 28 artists from their catalogue (divided into two Cd's and offering at least one song each, 31 tracks in all) are tackling the heritage of one of the most emblematic figureheads of electronic music.
What more can a fan ask for? The lion's share is given to older and less well-known songs from the early days, as well as several b-sides. Some great moments: Leather Strip and the martial "In your Memory" (b-side to "People Are People"). Implant have taken a playful approach to the process with a danceable version of "Now, This Is Fun" (b-side to "See You" in 1982). Or still the highly successful "Tora Tora", "Fly On The Windscreen" and "Behind The Wheel" respectively from to Gaytron, Komor Kommando and Kant Kino. But the Palme d'Or incontestably goes to Armageddon Dildos with their EBM and completely unrecognizable interpretation of "Clean", irresistible !
Please rest assured, there are, of course, some huge disasters. That's what makes this kind of adventure such fun. Worth a mention are Unter Null and their massacre of « Everything Counts », Kant Kino (once again, but this time it's bad) attempt « Black Celebration » (there is only one Dave Gahan, sorry) and Halo In Reverse who would have better in avoiding a song so melodically complex as « Walking In My Shoes ».
Overall, this compilation remains a pleasant moment of relaxation for all Depeche Mode fans. Mustn't grumble.
Didier CZEPCZYK
14/05/2011
---
Et voici donc un nouvel album de reprises dédié à Depeche Mode.
Depuis la première compilation officielle parue chez Mute en 1998, il y a déjà eu pas mal de tentatives. Et ce avec des fortunes diverses. Souvenez-vous, à l'époque si Rammstein arrivait à magnifier un titre comme « Stripped » (devenant au passage un tube à part entière),
les Smashing Pumpkins livraient un bien mollasson « Never Let Me Down Again ». Tandis que Hooverphonic se prenait complètement les pieds dans le tapis avec une pâle copie de « Shake The Disease ». Preuve que les compositions des boys de Basildon sont souvent moins simplistes qu'elles ne peuvent laisser paraître.
Après un premier volume ayant connu un joli succès, le label Alpha Matrix n'a pas résisté à remettre le couvert. Pas moins de 28 artistes de son catalogue (répartis sur deux CD et proposant minimum un titre chacun, soit au total 31 plages) s'attaquent donc au patrimoine d'une des vaches sacrées de la musique électronique.
Qu'est-ce que le fan demande de plus ? La part belle est faite aux chansons moins connues des débuts ainsi qu'à plusieurs faces b. Quelques grands moments : Leather Strip et le martial « In your Memory » (b-side de « People Are People »). Implant, ayant tout compris au côté ludique de ce type de démarche avec sa dansante version de « Now, This Is Fun » (b-side de « See You » en 1982). Ou encore les très réussis « Tora Tora », « Fly On The Windscreen » et « Behind The Wheel » à mettre respectivement à l'actif de Gaytron, Komor Kommando et Kant Kino. La palme revenant sans aucun doute à Armageddon Dildos et sa réécriture Ebm totalement méconnaissable de « Clean », irrésistible !
Mais rassurez-vous, il y a quelques belles grandes catastrophes aussi bien sûr. C'est ce qui fait tout le charme de ce genre d'aventure. Epinglons donc Unter Null et son massacre de « Everything Counts », Kant Kino (encore eux, mais cette fois c'est mauvais) qui tente « Black Celebration » (n'est pas Dave Gahan qui veut) et Halo In Reverse qui aurait mieux fait d'éviter une chanson mélodiquement aussi complexe que « Walking In My Shoes ».
Au final, cette compilation reste un agréable moment de détente pour tous les aficionados de Depeche Mode. Ne boudons donc pas notre plaisir.
Didier CZEPCZYK
14/05/2011
---