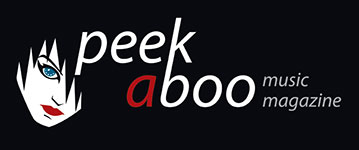 like this cd review
---
VARIOUS ARTISTS
Bluetown Electronica
Music
•
CD
Analogue Synth
•
Avant-garde
•
Cold Wave
•
Dark Electro
•
Dark Pop
•
Dark Wave
•
Dreampop
•
New wave
[94/100]

Sub Culture Records
14/04/2014, Filip VAN MUYLEM
---
Once again a great company offers us a great compilation, don't waste your time, and start listening now!
This compilation starts with Shatoo's 'Floodlights (Radio Edit)', the most impressive and best known track on the album, I already reviewed it, so I'm leaving it here. The other tracks are very into old school retro wave, with a catchy sound like 'Factory Acts - Senseless (Uncensored: love the female voice)', Tenek Where's the Time (Dubby Telematic Holiday 80' edit: sounds very retro Gary Numan meets George Michael, the outro reminds me of another band), Eurasianeyes - Farr Off Land (Full length Version: sounds a bit strange, still into retro). Another classic one I have encountered a lot is Attrition this time with 'Narcissist (Angst Pop remix feat Technomancer). Naked Lunch brings 'La Femme' (stumping beats, a hypnotic sound, a good song and a good voice, into 80's retro), Paul Humphries 'Random' (sounds like the modern version of Fad Gadget), Pinkologic 'Bide Your Time' (reminds me in the beginning of Diskonnekted, but the tempo is very slow, almost like a floating dream, floating into synthetica), Synthie db Shock 'Factory Reset' (is slow pop with a clear female retro touch), In This Mode 'Spiral' (sounds like Depeche Mode versus Fad Gadget, love the synths, retro beats and warm and modern sound), Rosetti's Compass 'My beloved - Abi's electro mix by Angst pop' (is a version that a lot of people will absolutely adore, it's very catchy! A highlight on this compilation and makes you smile & dance), Das Fluff 'Life is Sweet' (has a great female voice and a nice beat, a very catchy track), Cronos Titan 'Crash The Scripture - Leizpig Version' (sounds a bit like Front242 with female vocals, very into the dance floor and reminds me of another track), Johnny Normal 'Save Me' (is not only a sole survivor of the 80's but he really reminds me of Gary Numan on vocals and music), KirA 'Stand Up' (is a soft song with a haunting female voice and a great electronic sound), same goes for EmT 'Regret - Dark Remix', The Flood 'The Right Time' (sounds a bit like a mix between Depeche Mode and Mesh), Jonteknik 'Relay - extended' (is simply too boring synth music for me, sorry about that, but it's my personal taste speaking), New Neon 'Everything Iz Different - Clive Pierce Rework' (is happy retro synth wave with a female voice), another very known track and a very good track is Technomancer 'Electronic Warfare - Feat. Angst Pop', Soundkraft 'Soundkraft' (sounds like Prince goes Kraftwerk, singing a tune too high to be pleasant: the worst song on this compilation and the only real bad track), Thesubterranean 'Release the Pressure' (is a more techno driven song, with some Neon Judgement influences), Tingle in The Netherlands '365' (is beat driven with a clear retro sound & a nice female vocal star à la Vive La Fête), Among The Echoes 'Sin' (heavy guitars & a sound à la Star Industry! A great surprise and what a great song!) & as last song Global Citizen 'Tea Time - Club Remix' is simply great to end up with! Where the party!!!!! One thing is for sure: people can use this one to start a party!!! I really enjoyed it and run into some nice new names!
I hope the party gets started and the fun shared by many!
Filip VAN MUYLEM
14/04/2014
---