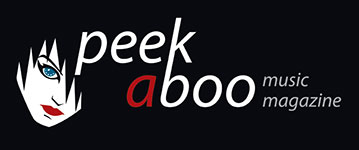 like this cd review
---
VARIOUS ARTISTS
Burn Rubber City Burn: Extermination Nights In The Sixth City:
Music
•
CD
Punk
[80/100]

Soul Jazz Records
13/03/2015, Paul PLEDGER
---
After three spot-on compilations of rarely-heard nuggets from various sources on both sides of the Atlantic, Soul Jazz turns its attentions to two influential US cities responsible for the formative years of punk and new-wave.
First under the spotlight is 'Rubber City' aka Akron. Famed for spawning the likes of Devo, The Waitresses, Jane Aire and the Belvederes and many more, these three bands' compositions alone are worth the admission fee. The Waitresses could be this year's Tune-Yards or Sleater-Kinney with their sub-funk-punk groove on The Comb, while Devo's fuzzy electronics on Mechanical Man and the eerie Auto Modown almost pre-empt their later work with Brian Eno. Aire's rumbling rock 'n' roll interested Virgin Records execs a few years later but on here we're blessed with echoey vocals and some primitive guitar shredding. Think Suzi Quatro on quaaludes and you're someway there.
The rest of the Akronites don't disappoint. Bizarros might look like any group of protesting students in the '70s (not a good time to be one, by the way - many were shot by police and authorities during the anti-war protests in Akron at the time) but, as a group, came across as a Krautrock-cum-proggy bunch with considerable musicianship. And that's the thing with much of Burn Rubber City Burn - there are some excellent outfits on here worth investigating to a greater degree. Bonkers music award goes to Denis Defrange whose utterly out-there Sector Wars sounds like Nocturnal Emissions, Psychic TV and Tangerine Dream having a fight.
Another Ohio city, hard-bitten Cleveland, comes under scrutiny on....Sixth City. Home to Pere Ubu, Electric Eels and the first X-X (not the Jamie version) and, like Akron, heavily industrialised and in steep decline, Cleveland's polluted river, tough uncompromising neighbourhoods and musically akin to Detroit fed the minds of local musicians not totally at ease with their lot. Compared to the Akron volume, Extermination Nights comprises considerably more simplistic examples of US punk. Splittery Splat by Electric Eels and the opening salvo from The Pagans, the disparate Street Where Nobody Lives, reflect the city's severe social ills better than most, while The Mirrors velveteen Velvets panegyrics on Hands In My Pockets shows more of a nod in the direction of the West Coast more than Midstate Ohio.
Extensive liner-notes bring home the informative bacon once again with little to choose between the volumes, quality-wise. They both score a ★★★★★★★★☆☆ - order from http://www.souljazzrecords.co.uk/index.php.
This review also appeared on Flipside Reviews
Paul PLEDGER
13/03/2015
---