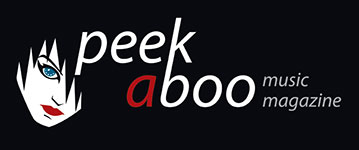 like this cd review
---
VARIOUS ARTISTS
Das Bunker, choice of a new generation
Music
•
CD
Cybergoth
•
EBM
•
Electro
•
Electro Rock
•
Synth Pop / Electro Pop
•
Techno
[80/100]

05/06/2011, Didier BECU
---
In every town of this globe you can find some club at where you can dance to the tunes of some EBM and in Los Angeles you can do that at Das Bunker (by the way, what an übercool name is that!).
It's one of the hippest places to be if you wanna hear some alternative electro tunes. Those lovely Bunker-guys decided to ask some established acts to come up with their version of an 80's classic.
Those types of albums are always difficult to judge. Not only do you have to dig the original (so that's why I hate Combichrist's version of "Gonna make you sweat"), but at the same time you have to be open for the new reinterpretation of that particular song as well.
And "reinterpretation" is the clue as this album offers you completely reworked versions from songs you're familiar with. An approach that is the best of all: for those who want to hear a copy, just put on the original versions!
Below you can see the full track list and my favourites were certainly Assemblage 23 or God Module but then again, future pop is the ideal style to give some 80's songs refreshment.
Some versions were pretty bizarre though as not everyone shall accept a cybergoth version from Project X's synthpop classic "Living On Video" and it's even weirder to hear an EBM-version from "Perfumed Garden" by The Chameleons.
Something else we like on here is the rediscovery of some great tunes, it's not that we will become out of a sudden Divine-devotees but Leather Strip proved that "Native Love" is a hell of a disco tune!
Some stuff will be liked, others will find their way to the bin but it certainly was a ride of fun. Where's the counter so we can buy another ticket?
This cd is available at the shop from Das Bunker.
Here's the full track list:
Straftanz – Looking for Freedom
God Module – Round and Round
Northborne – No Sleep till Brooklyn
HexRx – Living on Video
FGFC820 – We Don't Need No World War III
Gentleman Junkie – When I Hear Music
Modcom feat. Leæther Strip – Native love
Sars feat. Amanda Jones – Two of Hearts
Combichrist – Gonna Make You Sweat (Everybody Dance Now)
Assemblage 23 – Don't Change
Continues – Perfume Garden
System Syn – A New England
SD6 – As The End Draws Near
iVardensphere – The Dogs of War
Didier BECU
05/06/2011
---