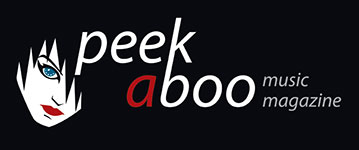 like this cd review
---
VARIOUS ARTISTS
Frost Vol.1
Music
•
CD
EBM
•
Electro
•
IDM (Intelligent Dance Music)
[90/100]

04/01/2013, Pieter COUSSEMENT
---
2013 starts out really good. After the late 2012 release of DSX's Anonymous 12", Basic Unit Production is scheduled to release Frost Vol.1, a compilation focussing on more or less straight forward dark EDM. It will hit the streets on 11th of Januari

I first have to say that I'm really enthusiastic about BUP's decision to release more than Haujobb's music again. Even though those releases have kept me content in the past, I have a complete BUP back-catalogue to prove that I'm a fan.

True to its past, BUP has retained that remarkable touch that made me a fan back when, which results in a compilation that boasts quality. DSX opens with Burn Your Radio, an atmospheric pulsating track that remains true to the newly released EP of this knob-twister. BLAC COLOR has no less than three versions of Rule Forever on the CD, which may be one to many. But since the three versions do have a different feel, it doesn't seem like it's on repeat. Two other bands on the compilation follow the same path, with each having the original and a remix. LIEBKNECHT's I Am Freak is an excellent track, combining deep dark bass with syncopated leads and straight to the point rhythms. The remix, done by the uber-talented RADICAL G, has his unmistakable touch to it, resulting in an epic reworked version that continues to entertain throughout its 7:38 minute journey. ARCHITECT's Ursuppe, a track that stands out a bit because of it's less conventional rhythm (which is of course absolutely great!) is reworked by LIEBKNECHT. It's folded more into the overall feel of the CD, with straightforward drums and a heavy detuned bass-line, making it almost as epic as what RADICAL G did with LIEBKNECHT. In between all those reworked and original versions, SQUARE7 found a place with Audiogast, a monotonous (meant as a compliment) atmospheric track with great build-ups, excellent sound design and an overall (slightly more) laid-back feel.

In sum, the selection of Frost Vol.1, is excellent; the tracks fit nicely together and balanced. It is clear that these artists have treated each other's work with the utmost respect, while remaining true to their original sound.
A promo mix can be found here: https://soundcloud.com/basic-unit-productions/frost-vol-1-promo-mix
You can find the album on bandcamp: http://basicunitproductions.bandcamp.com/album/frost-vol-1
Pieter COUSSEMENT
04/01/2013
---