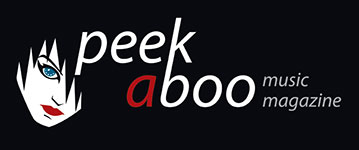 like this cd review
---
VARIOUS ARTISTS
Ghosts Of Christmas Past (Remake)
Music
•
CD
Avant-garde
•
Classical
•
Minimal
•
New wave
•
Post Punk
•
Synthpop
[86/100]

Les Disques Du Crépuscule
04/12/2015, Didier BECU
---
You hate Christmas albums? Well in that case, you're not alone. Despite the fact that people buy Christmas records in a massive way (do not ask me why), I only have three of these in my record collection. One is by Spectra*Paris and two others were once released at Les Disques Du Crépuscule: Chantons Noël - Ghosts Of Christmas Past from 1981, and Ghosts Of Christmas Past from 1986.

We will talk about the last two mentioned records. Since LTM and Factory Benelux label boss James Nice took over the Brussels label of the late Annik Honoré, lot of old vinyl records are reissued on CD. And because Christmas is almost there (but mainly because the songs are stunning) James compiled these two Christmas albums on a double CD. Because they previously have been issued on a separate disc, he chose to add new or lost tracks by acts like Miranda Dali, Marsheaux and B Music (which is actually a pseudonym of New Order, that released a Christmas flexi under that name).
The best songs are on Chantons Noël - Ghosts Of Christmas Past, but the best album is the second disc (the one from1986 that is). As you must be able to play with music, we'll mix up the chronology and first start with the absolute highlights. It sounds awful strange, even a little ridiculous, but a few of the most beautiful wave songs ever written, are released on a Christmas album (which by the way was released in the 80s to support the leftist newspaper De Morgen).

Lamina Christus by Isolation Ward for example. Except for the word "Christ" this song has no affinity with a Christmas song , but it is the most beautiful song ever written in Belgium. At least if you like X -Mal Deutschland, and who does not?

It is difficult to choose the best song by The Names. Tastes differ of course, but personally I like Tokyo Twilight the most, it originally was released on the tape Postcard Views. It's synthpop like you've never heard before, unless you know the song of course!

And no, the best Christmas single of all time is not made by Mariah Carey, but by pop punk Paul Haig. Forget for one moment the difficult song structure that was typical for his post-punk band Josef K., simply because Christiana is just the kind of track that makes your eyes wet.

And well, who composes better songs than the best troubadour, Vini Reilly? The Durutti Column is presented with two (sublime) songs, as well as Blaine L. Reininger who shows his experimental side.

Despite big names such as Michael Nyman, Tuxedomoon or Aztec Camera, the gems are created by the lesser known acts. Message de Noël by Mikado (a group that had a few little hits on French radio) or Noëlle A Hawai by the always amazing (but completely underrated) Isabelle Antena.

So no, there are no real Christmas crackers on this album, but you can hear some monks chant on Monks In The Snow, or a completely reworked version of the Lennon classic Happy Xmas (War Is Over) by Miranda Dali or Jingle Bell Rock by Thick Pigeon.

On this Christmas album (which is actually not a Christmas album) you can hear both magnificent, forgotten new wave pop pearls as extravagant things such as B Music (or how New Order pays tribute to Wendy Carlos, the composer of A Clockwork Orange).

Ghosts Of Christmas Past is without doubt the only Christmas-LP that you can play with a clear conscience (and without the danger that someone declares you insane) during summer time. Recommended, and more than that!
Disc 1:
1. Section 25 Jesus Sweetly Sleeps
2. Miranda Dali Happy Xmas (War Is Over)
3. The Wake Jesus From the Block
4. Marsheaux We Met Bernard Sumner at a Christmas Party
5. Ultramarine Winter Circle
6. Isolation Ward Lamina Christus
7. Thick Pigeon Jingle Bell Rock
8. Aztec Camera Hot Club of Christ
9. Paul Haig Scottish Christmas
10. B Music Rocking Carol
11. Tuxedomoon Weinachtrap
12. Virna Lindt Festivo
13. Blaine L. Reininger Jingle Hell
14. Blaine L. Reininger Silent Blight
15. Blaine L. Reininger Xmas Blooz
16. The Durutti Column Snowflakes
17. Monks in the Snow A Theme for This Special Evening
Disc 2:
1. Hillcrest Club Breakfast at Christmas
2. Paul Haig Christiana
3. The Names Tokyo Twilight
4. The Durutti Column One Christmas for Your Thoughts
5. White Birds Possessed by the Stars
6. The Swinging Buildings Praying for a Cheaper Christmas
7. B Music Ode to Joy
8. Antena Noelle à Hawai
9. The Pale Fountains Benoît's Christmas
10. The French Impressionists Santa Baby
11. Simon Topping Peep Show International
12. Thick Pigeon Silhouettes
13. Deux Filles The Snow Falls and the Village Is...
14. Mikado Message de Noel
15. Winston Tong The Twelve Days of Christmas
16. The Arcadians Write Your Letter
17. Michael Nyman Cream Or Christians
18. Magazzini Criminali Honolulu 25 Dicembre 1990
Didier BECU
04/12/2015
---
Je walgt van kerstplaten? Goed, dan ben je niet alleen. Ondanks het feit dat mensen massaal kerstplaten kopen,(vraag me niet waarom) staan er in mijn platenkast slechts drie kerstreleases te glunderen: eentje is van Spectra*Paris en twee anderen verschenen ooit op Les Disques De Crépuscule: Chantons Noël - Ghosts Of Christmas Past uit 1981, en Ghosts Of Christmas Past uit 1986.
Over deze twee laatste platen gaat het dus. Sinds LTM en Factory Benelux-baas James Nice het Brusselse label van wijlen Annik Honoré overnam, zijn heel wat oudere vinylplaten op cd heruitgebracht. En omdat het bijna kerstmis is (maar vooral omdat het bloedstollend mooie nummers zijn) bracht James de twee kerstplaten samen op een dubbel-cd uit. Omdat ze al eens eerder op een apart schijfje zijn uitgegeven, koos men ervoor om deze dubbelaar aan te vullen met nieuwe of verloren gewaande nummers van acts zoals Miranda Dali, Marsheaux en B Music (wat eigenlijk een pseudoniem is van New Order, die onder die naam een flexi uitbrachten).
De beste nummers vind je op Chantons Noël - Ghosts Of Christmas Past, maar het tweede schijfje (uit 1986 dus) is wel de beste. Maar met muziek moet je kunnen spelen, laten we de chronologie dus lekker door elkaar halen en eerst de absolute hoogtepunten aanhalen. Het klinkt verschrikkelijk vreemd, zelfs een beetje belachelijk, maar een paar van de prachtigste wavenummers die ooit zijn geschreven vind je dus op een kerstplaat terug (die nota bene in de jaren 80 is uitgebracht om de toen nog linkse krant De Morgen te steunen).
Lamina Christus van Isolation Ward bijvoorbeeld. Behalve het woord "Christus" heeft dit lied geen enkele affiniteit met een kerstnummer, maar het is wel het mooiste nummer dat ooit in België is geschreven. Ten minste als je van X-Mal Deutschland houdt, en wie doet dat niet?
Het is moeilijk om het beste nummer van The Names te kiezen. Smaken verschillen, maar persoonlijk hou ik het toch op Tokyo Twilight dat oorspronkelijk op de tape Postcard Views is uitgebracht. Het is synthpop zoals je nog nooit hebt gehoord, tenzij je het nummer kent natuurlijk!
En neen, de allerbeste kerstsingle is niet door godbetert Mariah Carey gemaakt, wel door oerpunker Paul Haig. Vergeet eventjes, de moeilijke structuur die typisch is voor zijn postpunkband Josef K., want Christiana is gewoon een nummer waarvan je tranen in de ogen krijgt.
En tja, wie kan er mooiere nummers componeren dan de beste troubadour Vini Reilly? The Durutti Column staan hier met twee nummers op, alsook Blaine L. Reininger die zich van zijn meest experimentele kant toont.
Ondanks ronkende namen als Michael Nyman, Tuxedomoon of Aztec Camera, worden de pareltjes door de minder bekende acts geleverd. Message de Noël van Mikado (een groepje dat op de Franse radio een paar hitjes had) of Noëlle A Hawai van de altijd fantastische (maar compleet ondergewaardeerde) Isabelle Antena.
Neen, echte kerstkrakers vind je hier niet op terug, behalve misschien wat monnikengezang op Monks In The Snow, of een volledig herwerkte versie van de Lennon-klassieker Happy Xmas (War Is Over) door Miranda Dali of Jingle Bell Rock door Thick Pigeon.
Op deze kerstplaat (die eigenlijk geen kerstplaat is) hoor je dus zowel prachtige, vergeten newwavepop parels als extravagante dingen zoals B Music, of hoe New Order een ode brengt aan Wendy Carlos (de componist van A Clockwork Orange).
Ghosts Of Christmas Past is zonder twijfel de enige kerst-lp die je met een gerust geweten (en zonder het gevaar dat je men krankzinnig verklaart) in de zomer kan spelen. Een aanrader!
De tracklist:
Disc 1:
1. Section 25 Jesus Sweetly Sleeps
2. Miranda Dali Happy Xmas (War Is Over)
3. The Wake Jesus From the Block
4. Marsheaux We Met Bernard Sumner at a Christmas Party
5. Ultramarine Winter Circle
6. Isolation Ward Lamina Christus
7. Thick Pigeon Jingle Bell Rock
8. Aztec Camera Hot Club of Christ
9. Paul Haig Scottish Christmas
10. B Music Rocking Carol
11. Tuxedomoon Weinachtrap
12. Virna Lindt Festivo
13. Blaine L. Reininger Jingle Hell
14. Blaine L. Reininger Silent Blight
15. Blaine L. Reininger Xmas Blooz
16. The Durutti Column Snowflakes
17. Monks in the Snow A Theme for This Special Evening
Disc 2:
1. Hillcrest Club Breakfast at Christmas
2. Paul Haig Christiana
3. The Names Tokyo Twilight
4. The Durutti Column One Christmas for Your Thoughts
5. White Birds Possessed by the Stars
6. The Swinging Buildings Praying for a Cheaper Christmas
7. B Music Ode to Joy
8. Antena Noelle à Hawai
9. The Pale Fountains Benoît's Christmas
10. The French Impressionists Santa Baby
11. Simon Topping Peep Show International
12. Thick Pigeon Silhouettes
13. Deux Filles The Snow Falls and the Village Is...
14. Mikado Message de Noel
15. Winston Tong The Twelve Days of Christmas
16. The Arcadians Write Your Letter
17. Michael Nyman Cream Or Christians
18. Magazzini Criminali Honolulu 25 Dicembre 1990
Didier BECU
04/12/2015
---