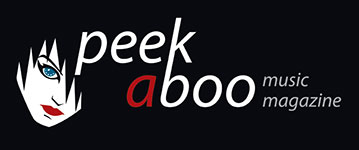 like this cd review
---
VARIOUS ARTISTS
PUNK 45 One Way Spit, Sick On You!
Music
•
CD
Punk
[90/100]

Soul Jazz Records
27/10/2014, Paul PLEDGER
---
The third in an ongoing (s)punk-spattered series from Soul Jazz sees both sides of the Atlantic under the microscope, only this time covering pre as opposed to post-punk days. 1969-75 is often though of as a dark musical period bereft of excitement and confrontational rock, the purgatory betwixt hippy-love and punk, but this excellent album proves otherwise. Nothing resembles prog-rock, kitsch-pop or weedy soul, the type of thing that would taint the airwaves in those days, because pretty much of this music is supercharged and angry, in your face, up your nose and full of fuckoffness.
The first few tracks on here are the equal of anything issued on any punk compilation ever. The snotty Debris flob up the angsty One Way Spit, George Brigman does his best Iggy impression on the sprawling Jungle Rot and Detroit's black funk-rockers Death serve up the landmark Politicians In My Eyes, replete with three minute climax that recalls MC5 if they'd courted Led Zeppelin at Max's or CBGB's.
It's back to Blighty for a handful of belters, including Hammersmith Gorillas' deconstruction/reconstruction of The Kinks' You Really Got Me, the puke-rockin' Sick On You by The Hollywood Brats and the incredible ahead-of-its-time Cabaret Voltaire out-take from 1974-ish, Makes Your Mouth Go Funny, all displaying the UK's propensity to make musical waves years ahead of the rest.
What stands out about this compilation when compared to previous volumes is how predictive some of the acts were. Ohio's Mirrors preempt state-mates Pere Ubu's free-form art-rock by a few years with She Smiled Wild, while 1974's Jack Ruby have an element of Television and early Joy Division about them on Hit & Run. And of course no self-respecting pre-punk compilation would be complete without a Velvet Underground soundalike outfit - this one has French acid-psychers Rob Jo Star delivering a mid'70s mindbomb entitled Acid Revolution. It's like Aphex Twin, Velvets, Spiritualized and Hawkwind having an orgy (and it's a beauty).
Chiswick Records was a UK imprint often associated with pub-rock and pre-punk sounds, some of which were shit, some not - there's a definite division between Count Bishops' Ain't Got You and The 101ers' Key To Your Heart, I'll leave you to figure that one out. And while some bands purport to being New York Dolls worshippers, The Killer Kane Band actually featured one of them - Arthur Kane, bassist and vocalist on the unsettling Mr Cool. Oh and WASP's Blackie Lawless wields guitar on it for good measure.
As for Zolar X - it's Suede, The Darkness, early Ultravox and Devo squeezed through the mangler with bonkers riffs and widdly space-age effects that either makes the entire thing sound like the work of a genius or utter bollocks. Who cares, it's great. Stavely Makepeace sound like Chicory Tip on mushrooms (two members went on to form the equally silly Lieutenant Pigeon) while the concluding Radio Pete tune (Just A) Patsy sounds like it was recorded on a Dansette in a dustbin then chucked in with the weekly wash.
OK, due to some of the source material you might be wincing at some of the quality but that is ultimately what this album is about. Doing it yourself, for yourself and without a care in the world. Great liner-notes from Jon Savage, bios from Stuart Baker and superb images from all and sundry ensures Punk 45 One Way Spit supersedes previous volumes. Great stuff.
This review also appeared on Flipside Reviews
Paul PLEDGER
27/10/2014
---