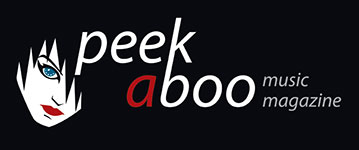 like this article review
---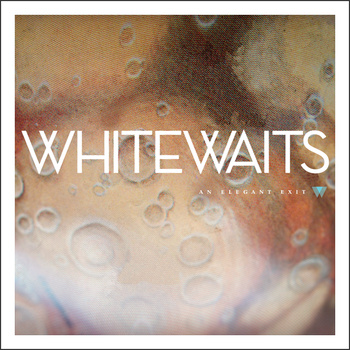 VARIOUS ARTISTS
The best of 2013 by Guillermo Coronel
Article
[100/100]

08/01/2014
---
2013 was a great year. Many new releases were reviewed and plenty of concerts were attended by our volunteers. Each of them made a top selection. Perhaps you'll find some hidden gems within these lists, or maybe it just brings back some good memories… Our best wishes for 2014, hope it may be a year in good health & with lots of (musical) highlights…
Here are the highlights of 2013 by Guillermo Coronel
TOP 10 ALBUMS 2013
Whitewaits - An Elegant Exit
This is the first album of the side Project of Rob Rowe, the Cause and Effect frontman, you can see the review in this site, and we are sure that you the readers will be agree with the position of this great release in the last year.
Ghost And Writer - Red Flags
Frank Spinath and Jean- Marc Lederman, two musicians with experience and passion in the alternative music electronic. The trajectory and careers of this musician endorses the quality of Red Flags and justify this second position.
Cold in may - Dark Season
Music around the world is the reason of existence of magazines and sites like this. From Belarus, we discover a new band, with a excellent release, published in 2013, so, we want give to them the opportunity to belong to this raking and we think that "Dark Season" Deserves the third position in this ranking.
Pet Shop Boys - Electric
Pet Shop Boys is one of the most famous electro pop bands in the universe, and this album called "Electric" is one the most sensational albums of this last year. It deserves to be in the top. Electric merges a vintage classic Synthpop with all the power of modern sounds, an amazing album of a successful band.
Matt Sprinfield - Erase all Data
Matt is a French young musician influenced with pop tendencies of the nowadays. "Erase All Data" is an album to all the world, I mean it has very open style, with catchy songs and chorus you can find in it, a typical pop album, but full of freshness and good songs, with high level of musical sense
Erasure - Snow Globe
Erasure has published passing the middle of the 2013, "Snow Globe" , an album with Christmas themes. It band made something like that, with any albums some time ago…The album contains different instances of rhythms, for moments danceable, for moments bored, and with Christmas spirits, anyway the Synthpop excel in the album, but Christmas themes, sometimes are not very expected in some kind of music.
Depeche Mode - Delta Machine
Depeche Mode released "Delta Machine" when the band decided to show to the people other aspects of his maturity. If you are of other planet and you are reading it, and you don't know how the Depeche Mode band is, I could tell to you that Depeche Mode was a danceable Synthpop band any time ago… And Delta Machine is rare album, rare but original, Depeche Mode is changing, the band needs show their musical knowledge, but they maybe, don't know that all this experimentation not always is well appreciated for the listeners.
Covenant - Leaving Babylon
Covenant must to be In the ranking of the best album. Covenant is a different electronic band with own brand and original style. "Leaving Babylon" isn´t very different to their last release "Modern Ruin" published in 2011, but there are a few bands like Covenant in this world.
Diorama - Evin the Devil Does´t Care
Diorama, with their explosive style! Diorama some years ago published "Cubed" really a master-priece, I would have liked to say the same to "Even The Devil Doesn't Care" however it is a great album too which deserves has a place in this ranking.
Solitary Experiments - Phenomena
This is a band with 20 years of trajectory, and in the last year they published "Phenomena" with 20 songs, a bit common in a album, 20 songs are a bunch of songs! Well, for it and other reasons this album deserves belong to this raking, you can read the review in this site too.

08/01/2014
---