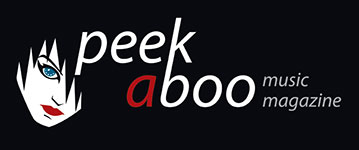 like this cd review
---
VARIOUS ARTISTS
The Temptations Tapes Volume II
Music
•
CD
Cold Wave
•
Dark Pop
•
Dark Wave
•
Minimal
•
New wave
•
Synth Pop / Electro Pop
•
Synth Wave
[89/100]

Hommage Records
02/07/2014, Filip VAN MUYLEM
---
Tor Dybdahl is a relatively unknown man in the general music scene, but he released three singles during the 80's on his own independent-label, Temptation Records. Some might remember Clockwork Orange – "Sensation Boys" that made it as Number 2 in "Singles Of The Year" in Norway in 1985. This single was also given a lot of radio airplay by the Norwegian National Radio, NRK and on local radio stations.
When Øystein Moe in 2009 released the compilation Maskindans – Norsk Synth 1980-1988, three of Tor's projects were included, Clockwork Orange, Downers and Horsemen. These were among the ones that were picked by bloggers, journalists and radios as some of the better material from it. Something Tor wasn't aware of, was the fact that a new generation of record collectors had started listening to his music, and that the singles he released had gotten a cult status and had become collectors' items in certain niches and scenes around the world.
In the 80's, Tor recorded over 100 songs in different studios as well as on his own 4-track studio, and Hommage Records wanted to make some of this unreleased material available.
This resulted in the trilogy The Temptation Tapes - Volume I, II & III.
First track 'A Place to Hide' is a nice retro New Wave with a happy and very poppy sound. The music sounds very familiar to me. Caroline's Mad' sound very much like Fad Gadget, but I like it. The tempo is a bit slow, but the sound makes it acceptable as it is very 80's. 'Wonderland' reminds me a bit of Attrition versus Siglo XX (and yes: count me in as a big fan). I love the spooky version of this one! 'The Boy in Love' reminds me a bit of Arcade games, at least that is how this track sounds like, with a spooky twist and a whispering voice!
'Diamonds Burn to Coal' is a slow one, with guitars, synths and a whispering voice. 'Charlotte of Silk' has a nice bass and a New Wave sound. I like the vocals! 'I got the Starlight' reminds me of Poesie Noire, but very slightly. Love the old school New Wave sound!
'Tragedy' has a higher tempo, reminds me a bit of the early Simple Minds. I like the guitars, the synths and the percussion! 'In Search of love' is a nice poppy wave track genre Heaven 17! 'Contradictions' is a nice wave track with a slow tempo, a nice bass and a superb acoustic side! Sensation Boys' is one of these great tracks I heard before (see this review). I still love it after all this time. 'Spellbound' is a slow one that drive's me further into the 80's wave. I really feel like time travelling! 'Mr. Sunrise (Alternative Mix)' is another great one, slowly taking you deeper into the abyss of the 80's Wave. 'Stick to the Indians' is already the last track and we go back to that Siglo XX kind of a sound, with heavy guitars. It's a nice ending for a great trip!
Fans of the 80's should simply buy this one!
01. Clockwork Orange
A Place to Hide 03:21
02. Clockwork Orange
Caroline's Mad 04:31
03. The French Connection
Wonderland 02:40
04. Clockwork Orange
The Boy in Love 03:22
05. Horsemen
Diamonds Burn to Coal 03:54
06. The French Connection
Charlotte of Silk 03:21
07. Downers
I got the Starlight 03:35
08. Clockwork Orange
Tragedy 03:25
09. The French Connection
In Search of Love 02:43
10. Clockwork Orange
Contradictions 04:02
11. Clockwork Orange
Sensation Boys [1985 Single A Side] 03:08
12. Clockwork Orange
Spellbound [1985 Single B Side] 04:19
13. Horsemen
Mr. Sunrise [Alternative Mix] 03:48
14. Horsemen
Stick to the Indians 04:16
Filip VAN MUYLEM
02/07/2014
---