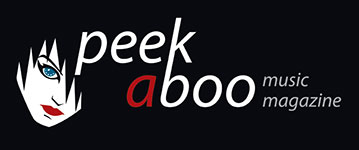 like this cd review
---
VARIOUS ARTISTS
The Worst Music Dracula Ever Heard
Music
•
CD
Electro
•
Folk / Ethnic / Tribal
•
Gothic
•
Horror
•
Indie
•
Rock
[71/100]

24/10/2011, Didier PIETERS
---
Horror Movies Revisited
What to expect? One CD (1.000 copies), one button and a lot of weird shit. Be prepared …
Electric (techno) wolfmen howling to the moon (I), "Goth"-guitars ferociously slashing and hacking disco-beats (II), roaring engines (remember "Born To Be Wild" and "Princess Of The Night"), trashy trash, screaming girlies and psycho-mania everywhere (III), grungy stuff in the arms of strangers, in the night … of course (IV), mesmerizing vocals, drenched in BLACK lemonade (V), "folk"-pirates and rum (VI), straightforward indie-rock about a little white worm … in your momma's mouth … WTF? (VII), visible darkness dressed in deep "Goth"-black, (VIII), some plain crap, sorry guys (IX), All Mexican intro's (X marks the spot! High five Muddlestuds) and then there was light … from BLACK candles, I kid you not (XII).
If this is the worst music Dracula ever heard I would certainly like to own his record collection. On to Transylvania for some treasure-hunting, garlic and crucifix packed!
Tracklist:
I Finger Painted Death / Electro Wolfman (feat. Alex Death on vox)
II Four Dimensional Nightmare / Cells
III The STDs / Psychomania
IV Rachael Please / In The Arms of a Stranger
V The Bubble Chamber / Black Lemonade
VI What Army / Black House Anthem
VII Your Momma's Mouth / Little White Worm
VIII Darkness Visible / Darkness Visible (MMX)
IX Siiiii / Skin
X The Muddle studs / Atomico Hombre Lobo
XI Stillborn DIZ / My Scarlett - My Betty
XII The Kill Crazies / Black Candle
To be listened to with your less refined friends, preferably on Halloween. Have fun guys!
Cover Art: Christopher Hastings
Didier PIETERS
24/10/2011
---
Horror Movies Revisited
Muziek een ernstige zaak? Alvast niet op deze CD + button!
Geschifte techno en elektronisch wolvengehuil in stereo (I), "Goth"-gitaren die wild inhakken op discobeats (II), brullende motoren (remember "Born To Be Wild" en "Princess Of The Night"), ranzige trash, gillende meiden en psychomania alom (III), grungy stuff in de armen van vreemden (IV), bezwerende vocals, gedrenkt in ZWARTE limonade (V), folkdeuntjes over piraten en rijkelijk vloeiende rum (VI), straightforward indierock over kleine witte wormpjes, in uw moeders mond nog wel … WTF? (VII), zichtbare duisternis gehuld in "goth"gewaden (VIII), gewoon crap, sorry jongens (IX), All Mexican intro's (X marks the spot! High five Muddlestuds)...
En de kaars op de taart is uiteraard ZWART, wat had u gedacht (XII).
Je kan het zo gek niet bedenken of het staat op deze "The Worst Music Dracula Ever Heard" … En als dit de slechtste muziek is die Dracula ooit heeft gehoord, wil ik best wel zijn platencollectie bezitten … Op naar Transsylvanië!
Te beluisteren met uw meer crapuleuze vrienden op Halloween! Lol verzekerd! En U kan nadien nog uw bejaarde buren gaan "trick of treaten" in ware ICP-stijl ...
Have fun guys!
Tracklist:
I Finger Painted Death / Electro Wolfman (feat. Alex Death on vox)
II Four Dimensional Nightmare / Cells
III The STDs / Psychomania
IV Rachael Please / In The Arms of a Stranger
V The Bubble Chamber / Black Lemonade
VI What Army / Black House Anthem
VII Your Momma's Mouth / Little White Worm
VIII Darkness Visible / Darkness Visible (MMX)
IX Siiiii / Skin
X The Muddle studs / Atomico Hombre Lobo
XI Stillborn DIZ / My Scarlett - My Betty
XII The Kill Crazies / Black Candle
Cover art: Christopher Hastings
Didier PIETERS
24/10/2011
---