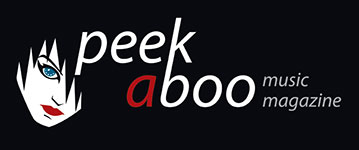 like this cd review
---
VELVET ACID CHRIST
Subconscious Landscapes
Music
•
CD
Dark Electro
•
Industrial
•
Trip Hop
[87/100]

Metropolis Records
19/11/2014, Benny CALUWE
---
When Bryan Erickson announced that he would get support of female singers for his new album, I really looked forward to this one, especially because Slut and Dilaudid (postponed) are my favourite VAC-tracks. And yes, the tracks with female guest vocals match my high expectations.
Subconscious Landscapes opens with Barbed Wire Garden, an atmospheric track with trip hop-drums and bells. The song has a haunting, even melancholic feel and contains samples of American Horror Story. The vocals and lyrics are provided by Sabine Theroni, who is the lead singer of the Canadian electro-industrial project Psykkle. She also did the lyrics and vocals for Taste The Sin, which is a more typical mid-tempo VAC song with some hard electro-industrial drums.
In For Grey the vocals are sung by Malgorzata Wacht of The Siren Project. There are no real lyrics, because her voice is used as another layer to create a dense atmosphere. The Last Goodbye starts with a church bells intro and a trip hop beat: another melancholic track due to Erickson's clean vocals and choir like synthesizer overtones. The song closes the melancholic A-side from Subconscious Landscapes.
B-side Mauvais starts with Dire, a slower melodic electro-industrial track with anguished vocals. Strychnine is more up-tempo with a hint of trance. Trance sequences also occur in the more aggressive Eye H8 you (I fucking hate you) and in Zalflex, which is a psychedelic instrumental with a touch of acid. A certain sequence reminds me of Monolith. The album ends with two typical electro-industrial tracks with heavily processed hard hitting drums: Evil Toxin and Empusa. Although both songs are more aggressive, they still have a melancholic feel like the first half of the album. Empusa is my personal favourite with its distorted drums and fantastic synths (haunting, but melodic).
Velvet Acid Christ delivered another quality album with a lot of variation: track, rhythm or mood wise. I wonder in what direction Bryan Erickson will take us in the future.
Benny CALUWE
19/11/2014
---