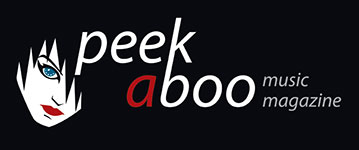 like this movie classics review
---
VERA CHYTILOVA
Pasti, Pasti, Pasticky (Traps)
Movie
•
Movie classics
Comedy
[78/100]

Second Run DVD
26/03/2015, Didier BECU
---
This month the BFI organizes a tribute to Vera Chytilová, the director who is sometimes called the mother of Pussy Riot, and if she is not, she is without any doubt one of the leading filmmakers of the Czech New Wave. Perhaps because she is a woman, she is often compared to Agnès Varda. Not that it was easy for Vera Chytilová, because after the Russian invasion in 1968, her work was almost completely banned. She earned her living by making commercials under the name of her husband (Jaroslav Kucera). In 1977 she made her comeback as director and one of the most outstanding titles from her second career is Pasti, pasti, pasticky.
The title refers to a Czech nursery rhyme. Although it is quite difficult to translate, it can best be described as "traps that man can walk in". Vera Chytilová was throughout her long career a feminist and that is visible in this 1998 film, that is released in a restored version by Second Run DVD. It is difficult to categorize this film, black comedy is probably the best description. The film begins with some horrific images of pigs that are castrated, and gradually it becomes clear why Vera Chytilová uses these images: a young veterinarian is raped by a minister and his assistant. Lenka realizes that the only way to retaliate consists in taking the initiative, and so she stuns and castrates the two rapists.
Pasti, pasti, pasticky is funny, and even burlesque at times, yet it is clear that the film is also an indictment of the sexist world that women live in. It is noteworthy that Vera Chytilová is influenced by European cinema without forgetting her own roots, especially the absurdity of Jean-Luc Godard turns up several times. The title is now almost forgotten, but thanks to the BFI homage and the excellent reissue, Vera Chytilová gets the recognition she deserves. Let us hope that Second Run DVD will release more titles of this director in the future.
Didier BECU
26/03/2015
---
Deze maand organiseert het BFI een hommage aan Vera Chytilova, de regisseuse die wel eens de moeder van Pussy Riot wordt genoemd, en als ze dat niet is, dan is ze zonder twijfel wel één van de toonaangevende cineasten van de Tsjechische nouvelle vague. Wellicht omdat ze een vrouw is, wordt ze vaak met Agnès Varda vergeleken. Niet dat het allemaal simpel was voor Vera Chytilova, want na de Russische inval in 1968 werd haar oeuvre zo goed als volledig verboden. Ze verdiende haar brood met het maken van commercials, en dan nog wel onder de naam van haar echtgenoot (Jaroslav Kucera). Sinds 1977 hield ze zich opnieuw bezig met het regisseren van films en één van de opmerkelijkste titels uit haar tweede carrière is Pasti, pasti, pasticky.
De titel refereert naar een Tsjechisch kinderliedje. Alhoewel het vrij moeilijk te vertalen is, kun je het omschrijven als "de vallen waarin de mens kan lopen". Vera Chytilova was heel haar carrière lang een feministe en dat merk je in deze film uit 1998, die in gerestaureerde versie door Second Run DVD is uitgebracht. Nog moeilijker is het om de film te categoriseren, maar wellicht is een zwarte komedie de beste omschrijving. De film begint met afschuwelijke beelden van varkens die gecastreerd worden en gaandeweg wordt het ook duidelijk waarom Vera Chytilova die heeft gebruikt. Een jonge veearts wordt door een minister en zijn medewerker op brutale manier verkracht. Lenka beseft dat alleen recht kan geschieden als zij zelf het heft in handen neemt, en na ze te hebben verdoofd, castreert zij de twee verkrachters.
Pasti, pasti, pasticky is grappig, en zelfs bij momenten burlesk, toch is het duidelijk dat de film ook een aanklacht is tegen de seksistische wereld waarin vrouwen leven. Het valt op dat Vera Chytilova enorm beïnvloed is door Europese cinema, vooral het absurdisme van Jean-Luc Godard duikt meerdere malen op. De titel is vandaag zo goed als vergeten, maar dankzij de BFI-hommage en de puike nieuwe uitgave, krijgt Vera Chytilova de erkenning waarop zij recht had. Laat ons hopen dat Second Run DVD in de toekomst nog meerdere titels van haar uitbrengt.
Didier BECU
26/03/2015
---
---