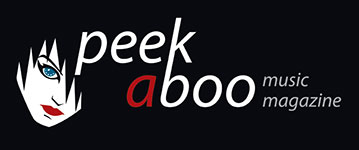 like this movie review
---
VIC ARMSTRONG
Left Behind
Movie
Action
•
Science Fiction
•
Thriller
[45/100]

Dutch FilmWorks
07/03/2015, Didier BECU
---
"If you believe in God, then now is a good time to start praying." Imagine for a moment that these are the words you hear from a pilot when you fly from New York to London. Even though we have our doubts on this approach, Ray Steele (Nicolas Cage) has all reasons to express them. The plane has run out of fuel and after a midair collision, the landing gear is completely unusable. During almost two hours, you wonder if Cage will succeed in making a safe landing or not. But is that so important? In the meantime, on the ground a tragedie is unfolding, because the Apocalypse has just begun. As predicted in the Bible, millions of people disappear (believers and non-believers), both children and adults. Only their clothes are left, no one knows where the bodies are. The world is completely erratic. Vehicles without drivers are crashing against walls and many survivors start robbing stores. Lots of things to worry about, but we concentrate on the plane that is controlled by Steele.
Another film with a Biblical message? Yes, after the Christian horror filmThe Remaining, which we reviewed earlier, we now have the very first Christian action movie: Left Behind. Screenwriters Tim LaHaye and Jerry B. Jenkins were inspired by Revelation. Reportedly, it was Nicolas Cage's brother (who is a pastor!) who convinced the actor to take this role. It remains far from logical that a man like Cage is trying to sell us the word of God. He looks like if he has been on the booze for days, and the intentions of his character are anything but Christian, because at his departure in New York (on his birthday!), the married pilot only wants to share the bed of a much younger stewardess on his arrival. But that doesn't happen, because during the disaster, Steele suddenly realizes that his wife is right: the Creator takes revenge.
Stewardesses who fall in love with the pilots is not the only cliché you can witness here. On the contrary, the script is so unintentionally funny that you keep watching with amazement during two hours. Everything that happens on board is almost impossible (not to say ridiculous), and the characters are so grotesque, that you can hardly control your laughter. And it was probably never the intention of the directors to push the Bible through our throats, right? The action scenes are cheap, but effective. The low rating on IMDb is exagerrated, because there is much worse on the DVD market (which doesn't mean that Left Behind is good), although no one probably dares to play those horrible ballads during Mass. Left Behind may soon become pure cult, actually it is a movie you must see for all the wrong reasons.
Didier BECU
07/03/2015
---
"If you believe in God, then now is a good time to start praying". Stel je maar eventjes voor dat dit de woorden zijn die je van een piloot te horen krijgt als je van Londen naar New York vliegt. Ook al hebben we onze twijfels over deze aanpak, heeft Ray Steele (Nicolas Cage) daar desalniettemin alle redenen toe. Het vliegtuig zit zonder brandstof en het landingsgestel is na een botsing in de lucht volledig om zeep. Bijna twee uur lang vraag je je af of Cage erin zal slagen om het toestel veilig aan grond te zetten of niet. Maar is dat allemaal wel zo belangrijk? Ondertussen spelen er zich op de grond duizenden tragedies af omdat de Apocalyps is begonnen. Net zoals in de Bijbel werd voorspeld, verdwijnen er plotseling miljoenen mensen (ook zij die geloven), zowel kinderen als volwassenen. Het enige wat overblijft zijn hun kleren, niemand die weet waar de lichamen naartoe zijn. De wereld is volledig oncontroleerbaar: voertuigen zonder chauffeurs rijden zich te pletter en vele overgeblevenen slaan gewoonweg aan het plunderen. Maar voorlopig is dat eventjes bijzaak, want wij concentreren we ons op het vliegtuig dat door Steele wordt bestuurd.
Een film met een Bijbelse inslag? Jawel, na de christelijke horrorfilm The Remaining, die we eerder bespraken, is er nu de allereerste christelijke actiefilm: Left Behind. De scenaristen Tim LaHaye en Jerry B. Jenkins zijn geïnspireerd door de Openbaringen. Naar verluidt was het vooral de broer van Nicolas Cage (die trouwens pastoor is!) die de acteur wist te overhalen om deze rol aan te nemen. Het blijft allesbehalve logisch om ons door een kerel als Cage het woord van God te laten aansmeren. Zelf ziet hij eruit alsof hij zichzelf dagenlang te pletter heeft gezopen en de intenties van zijn personage zijn ook allesbehalve christelijk, want bij het vertrek naar New York (op zijn verjaardag!) wilde de getrouwde piloot bij aankomst met een veel jongere stewardess in de koffer duiken. Maar dat feestje gaat niet door, want plots beseft Steele dat zijn vrouw gelijk heeft en dat de Schepper wraak neemt.
Stewardessen die voor piloten bezwijken of schuinsmarcheerders die plots naar de Bijbel grijpen, het zijn niet de enige cliché die de revue passeren. Integendeel. En toch is het script zo ongewild grappig dat je met verbijstering twee uur blijft kijken. Zowat alles wat aan boord van het vliegtuig gebeurt is quasi onmogelijk (om niet te zeggen belachelijk), ook zijn alle karakters zo potsierlijk dat je moeilijk je lach kan inhouden. En geef toe, dat zal wellicht nooit de bedoeling geweest zijn van regisseurs die in eerste instantie de Bijbel in je strot willen duwen, niet? De actiescènes zijn goedkoop, maar effectief. Ook de lage notering op IMDb moet je niet geloven, want er bestaat veel slechter (waarmee we niet willen beweren dat Left Behind goed is), ofschoon men de afgrijselijke ballads wellicht niet tijdens de zondagmis zou willen afspelen. Left Behind zou wel eens vlug een prominente rol in de Nacht Van De Wansmaak kunnen spelen, want zo gortig hebben wij het nog maar zelden gezien. Zowaar een film die je moet zien om alle foute redenen.
Didier BECU
07/03/2015
---
---