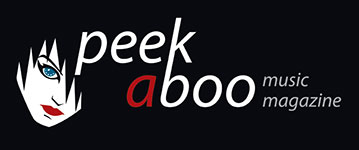 like this cd review
---
VIGILANTE
It's our time
Music
•
CD
Dark Electro
•
EBM
•
Electro Rock
•
Harsh
•
IDM (Intelligent Dance Music)
•
Synth Pop / Electro Pop
[87/100]

Nimbit Music
06/02/2014, Filip VAN MUYLEM
---
First single of upcoming new Vigilante album "Turning Point". The money from this single will be donated to the FreeAnons Solidarity Network, so why don't you go for it?
More info underneath:
All the money raised by this single will be donated to the FreeAnons Solidarity Network that exists to provide legal, financial and moral support for activists facing prosecution for involvement, alleged or otherwise, in anonymous actions.

http://freeanons.org
http://www.vigilante.cl
Love the roaring guitars, the drum'n bass moments, the voice, the drums, the vibe and the energy of this great song! The original is simply very strong! This is harsh EBM from a top level and perfectly fitting for the dance floor!
After the regular song we get 15 remixes with a lot of variation: drum'n bass, EBM, Industrial, IDM...
Fans of other bands and other remixes will find their match and especially for them I drop the names:
Vigilante - It's Our Time (Electro Version), XPQ-21 Remix (a real clubber, very eclectic), Consumer Junk / Must we Unite Remix (my favourite one: it get's a more Front242 versus Technomancer remix), T3RR0R 3RR0R Rave Mix (the name of the remix says it all: a real killer raver version!), Kill The Sleeper Remix (yet another great clubber, with more beats this time and lesser guitars), Devil's Guts Remix (is the more Rammstein minded remix, love the structure of this one), Aktivehate Remix, Dolls Of Pain Remix (one of the highlights, love the extra electronics on this one), Gothika Remix (love this one too), Ambassador 21 (another highlight), BAK XIII Remix, Kontrolled Demoliton Remix, Zeitgeist Zero Remix (not bad), Distorted World Remix (another club minded remix, the fans will have more than enough to choose) & as last one the En Esch Remix (a very funny remix, feels lik I'm playing GTA with the sound on whilst listening to the music and the cops are hunting me).
I hope this one gets the attention needed, for sure because it's for a good cause! I want to thank all the contributing bands for their great work!
Here's the audio link:
http://www.nimbitmusic.com/vigilante
Here's the video:
http://www.youtube.com/watch?v=ATrgPs-fAtM
Filip VAN MUYLEM
06/02/2014
---