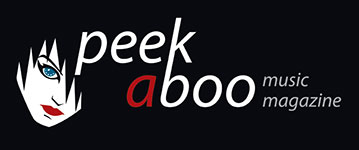 like this cassette review
---
VIKTOR KALIMA
Club Muscle
Music
•
Cassette
Acid
•
EBM
•
Electronics
•
Techno Body Music
[78/100]

Infidel Bodies
16/04/2018, Jurgen BRAECKEVELT
---
The Italian cassette label Infidel Bodies released the debut of Finnish producer Viktor Kalima on a 7-track cassette. Style-wise a combination of EBM, interspersed with neurotic EBM, acid, techno and synth sounds. As an extra we get two remixes by Verset Zero and Violet Poison.
It is a fascinating mix of a bit of everything, we can call it industrial EBM (and what's in a name?). Zero To One drags you into a trance of angular sounds, neurotic beats and rhythms. This is music in which you can lose yourself. Six minutes of ecstasy. A postponed orgasm... well, stretched to enjoy it as long as possible. There are elements of so many styles and genres that it can hardly be expressed in words. The Finn mercilessly drags you into his trance / techno experience with Club Muscle. Followed by Burn The Dada, a song that manages to capture EBM rhythms in such a bizarre way it sometimes sounds more like techno. Although… Operations & Interactions is another winner. 7 minutes of danceable EBM / techno. Sometimes it reminds me of what a a band like Schwefelgelb is doing. Just a feeling. When we talked about the eroticization of music before, we are now moving over to the phase with Penetrate. With an acid sauce on top that mixes smoothly into a nice cocktail of techno and trance.
Combat Sport also sounds very cool and industrial. Soundscapes, an atypical rhythm, less structured and less appealing as the tacks before. But with Gastrizein we are right back in the EBM atmosphere with angular, repetitive beats and melodies.
Viktor Kalima seems acquainted with many styles and knows how to make a perfect blend of them. Obtrusive, erotic, danceable, sultry and yet dark and subdued at the same time. I would dare throw a couple of tracks from this Finn on the turntable next time but that's a bit difficult with a cassette, isn't it?
Jurgen BRAECKEVELT
16/04/2018
---
Op het Italiaanse cassettelabel Infidel Bodies debuteert de Finse producer Viktor Kalima met een 7 nummers tellende LP. Een combinatie van EBM, doorspekt met neurotische EBM-, acid, techno- en synth-geluiden. Als extraatje krijgen we remixes van twee van 's mans songs, door Verset Zero en Violet Poison.
Het is een boeiende mix van een beetje vanalles, we kunnen het industriële EBM noemen (en what's in a name??). Zero To One sleurt je zo in een trance van hoekige klanken, neurotische beats en ritmes. Dit is muziek waarin je jezelf verliest. Zes minuten lang extase. Een uitgesteld orgamse... enfin: zo lang mogelijk rekken en genieten. Er zitten elementen in van zoveel stijlen en genres dat het bijna niet in woorden uitgedrukt kan worden. De Fin sleurt je genadeloos mee in een trance/techno-ervaring met Club Muscle. Gevolgd door Burn The Dada, een song die op een bizarre manier EBM-ritmes weet te vatten en toch meer techno klinkt. Hoewel…
Operations & Interactions is opnieuw een kanjer. 7 minuten lang dansbare EBM/techno. Mij doet het soms denken aan wat een groep als Schwefelgelb op de mensheid loslaat. Just a feeling. Als we het daarnet hadden over het erotiserende van de muziek, gaan we nu een fase verder met Penetrate. Een acid-sausje mengt zich vlot in een cocktail van techno en trance.
Combat Sport klinkt heel koel en industrieel. Soundscapes, een atypisch ritme, minder gestructureerd. Het spreekt minder aan dan de nummers ervoor. Met Gastrizein komen we weer in een EBM-sfeertje terecht met hoekige, zich herhalende dreunen en melodie.
Viktor Kalima is van vele markten thuis en weet een perfecte blend te maken van verschillende stijlen. Bezwerend, erotiserend, dansbaar, zwoel en toch donker en ingetogen tegelijkertijd. Ik zou een paar nummers van deze Fin op de draaitafel durven gooien, maar dat is wat moeilijk met een cassette, niet?
Jurgen BRAECKEVELT
16/04/2018
---