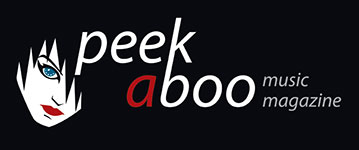 like this movie review
---
VINCENT BAL
Brabançonne
Movie
Feelgood Movie
•
Musical
[40/100]

Dutch FilmWorks
05/05/2015, Didier BECU
---
You don't have to know anyything about Belgium to understand the concept of this feelgood movie, but it definitely helps. Let's start for example with explaining the title, as the Brabançonne is the national hymn of Belgium, composed in 1830, the year in which the country was founded. You also have to know that in this tiny country three groups are living: those who speak Dutch, French and German. The German part is so small that we never hear from them, but day in day out there is quarrelling between the Dutch and the French part. Especially on the political scene those contradictions play a major part, and since some years comedians are using them to come up with jokes that are indeed sometimes funny, but full of clichés. There are some bad examples around (Rien A Déclarer with Benoit Poelvoorde, to name one), but it can also be done in an intelligent way like Jonas Govaerts did in his exciting horror trip Welp. Director Vincent Bal tries it too, but he chooses a total different concept, namely by turning his comedy into a sort of musical. Does it work? No.
Screen writer Pierre De Clercq, who is quite famous in Belgium, wanted a light and very recognisable story and therefore he chose the world of brass bands. You can blame it on me, or whatever, but I never understood why someone is attracted to the idea of marching in the streets with a trumpet and "enjoying" the citizens with some popular tunes. But then again, many Belgians do, just like in this movie in which we follow two brass bands (one from Flanders, the other from Wallony), that are trying to conquer the European trophy and are willing to go very far for getting that price. Of course the movie deals about love, and you won't be surprised if we reveal you that the Flemish girl falls for the hunk of Wallony. And don't forget those prejudices either! And yes, at the end of the movie they all seem to be false. The letdown however is not the use of clichés or the simple story, but the approach of it all. It's kind of clear that Vincent Bal has watched Les Parapluies De Cherbourg and Les Demoiselles De Rochefort, but that doesn't make him the new Jacques Demy yet. The director uses lots of phrases from Flemish and Wallon popular songs. Sometimes it works, sometimes it makes you blush. But then again if you can forget that musical thing (even if it's hard to do) then Brabançonne can be added to the big heap of Flemish movies. They're indeed meant to be entertainment, but that's all you can say about them.
Now out on both DVD and Blu-ray on Dutch Film Works.
Didier BECU
05/05/2015
---
Je moet niet veel van België afweten om te kunnen genieten van deze feelgoodfilm (of zoals men tegenwoordig nog liever zegt: een crowdpleaser), maar het helpt wel. De communautaire perikelen en de stereotiepe benadering van Vlamingen en Walen zijn niet alleen voer voor de Wetstraat, ook makers van komedies maken er gretig gebruik van, denk maar aan ondingen zoals Rien A Déclarer. Dat zoiets op een bijzonder intelligente manier kan bewees onlangs Jonas Govaerts in zijn horrortrip Welp. Regisseur Vincent Bal probeert het ook, maar tapt uit een heel ander vaatje door musicalelementen aan het verhaal toe te voegen. Zowat zijn hele film stoelt op de tegenstellingen tussen noord en zuid. Als je geen azijnpisser bent moet je kunnen toegeven dat sommige grapjes echt werken, alleen is 105 minuten echt iets te lang.
Scenarioschrijver Pierre De Clercq wilde het luchtig en vooral herkenbaar houden en koos daarom om deze komedie in het fanfaremilieu te plaatsen. Zelf heb ik nooit begrepen waarom mensen met een trompet door de straten marcheren en hun medemens laten "genieten" van populaire deuntjes, maar heel wat landgenoten doen dat wel. En jawel, in deze film volgen we twee fanfares (een Waalse en een Vlaamse dus) die strijden om de Europese titel en daarvoor tamelijk ver durven gaan. De film gaat natuurlijk over liefde (en ja hoor, de Vlaamse vrouw wordt verliefd op de Waalse bink) en de vele vooroordelen, want zoals te voorspellen was blijken op het einde van de film die Walen toch niet die luie zuiderlingen te zijn die ons geld willen inpikken! Het is echter niet onze afkeer voor fanfares of flauwe clichés die deze film nekken, wel de aanpak die op sommige momenten vrij lullig is. Vincent Bal heeft blijkbaar naar Les Parapluies De Cherbourg of Les Demoiselles De Rochefort gekeken, alleen is Vincent Bal geen Jacques Demy (en Amaryllis Uitterlinden nog minder Catherine Deneuve). Men heeft een heleboel zinnetjes uit bekende schlagers (zowel Franse als Vlaamse) gebruikt om het geheel wat aantrekkelijker te maken. Soms lukt dat aardig (Amoureux Solitaires van Lio bijv.), op andere momenten is het beschamend potsierlijk (Ik Wil Je van De Kreuners, om maar ééntje te noemen). Als je deze muzikale (overbodige) interludes kan vergeten (wat niet echt gemakkelijk is), dan mag je Brabançonne bij de hoge hoop van nutteloze Vlaamse films gooien. Het is entertainment, maar daarmee is ook alles gezegd.
Brabançonne is uit op dvd en Blu-ray via Dutch Film Works.
Didier BECU
05/05/2015
---
---