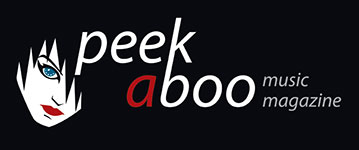 like this article review
---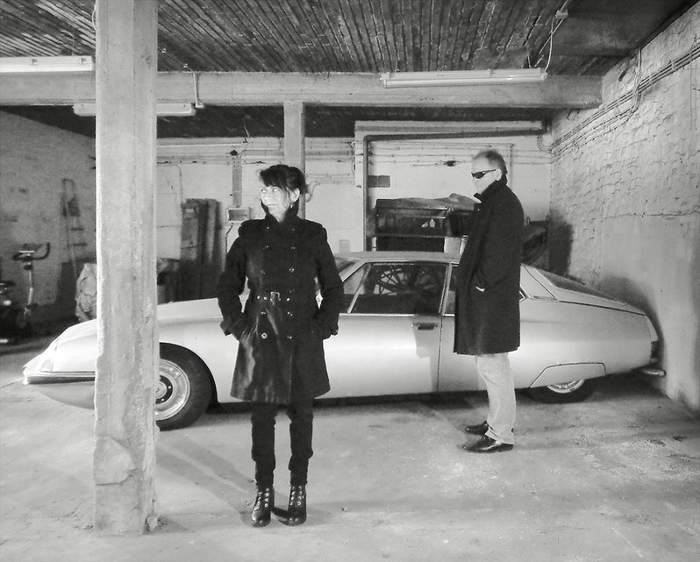 VITA NOCTIS
Ten Albums That Changed Our Lives
Article
11/12/2016, Didier BECU
---
We asked the Belgian minimal synth duo Vita Noctis for the ten records that changed their lives. As the band members do everything together, they did do for this task as well. Martine chose five, just like Kris.
The choice of Martine:
BAUHAUS – Mask
This was my very first self bought album and I liked the demonic voice of Peter Murphy and the hunting music was very intriguing. My favorite song on this album is Hollow Hills. Why? Slow, ominous, dark and a fantastic bass. I was lying in bed and pretended I was in a coffin and then came back to life on this song. Yes! Forgive me, I was an adolescent with too much imagination.
JOY DIVISION – Closer
I've always had a penchant for deep male voices and of course Ian Curtis' voice is perfect. Melancholy at its best. When I listened to this album for the first time, I thought the color was gray. After seeing the film Control, I realized the despair, bleakness and the melancholy of it. Depressing and beautiful at the same time.
DEAD CAN DANCE - Spleen An Ideal
I was immediately impressed by the music of Dead Can Dance. This was new to me, this music has influences from classical music, eastern music, it has a religious side, medieval sounding. Dramatic too. And then the powerful voice of Lisa Gerrard. Also live very impressive. Often played as background music, but it remains difficult to concentrate on anything other than the music. Dead Can Dance is still demanding, and deserves attention. Beautiful and compelling music. Timeless.
THE KLINIK – Sabotage
A long time ago, in Aarschot (Belgium), a small pub (I forgot the name): a performance by The Klinik! Men in long leather coats and their faces hidden in a bandage. What an impression they made with their image and music: raw, rousing, repetitive. The rest is history... Favorite song: Hours and Hours (how exhilarating an intro can be!!)
TRISOMIE 21 - Le Repos des Enfants Heureux
The songs of Trisomie 21 can only be described as quirky. And that's just what I love. Perhaps undervalued earlier. Five beautiful songs on this mini-LP of which I'm Coming From Darkness was my favorite song and still is. The simple melodies and the almost whiny voice of Philippe Lomprez extremely captivated me. He sometimes sings on the verge of false, but this is typical for Trisomie 21. Whenever you think... now it goes wrong... he strikes back. Gorgeous and unique.
And here is Kris' choice:

BLONDIE - Parallel Lines
I had two large posters of Deborah Harry in my bedroom. I was an early fan, not only because of the stunning Debbie, but also because of the great songs on this LP. The later work by Blondie not always corresponded to my taste.
U2 – Boy
An outstanding gig at the Ancienne Belgique in Brussels at the time when the band was still relatively unknown. What a charisma the singer had. Real stage animals. You already could see that U2 was going to be big. Each song is a gem on this first album.
THE B 52's - The B 52's
A motley crew. Chaotic music that gave you an instant feel good feeling. The interaction between the speaking male voice and the female vocals was certainly appropriate and original.
THE SOUND – Jeopardy
Fantastic album. An underrated group, I think. Only after the tragic death of Adrian Borland, the band got respect. A tormented person. Melancholic music. The next album From the Lion's Mouth is magnificent too.
THE VIRGIN PRUNES - If I die, I die
This group was especially impressive on stage. It looked like theater. Magic and dark. Outstanding performers. Music that continues to intrigue.
Didier BECU
11/12/2016
---
Wij vroegen aan het Belgische minimalduo Vita Noctis naar de tien platen die zijn leven heeft veranderd. De bandleden doen alles altijd samen, ook voor deze opdracht. Martine koos er vijf, net als Kris.
De keuze van Martine:
BAUHAUS - Mask
Dit was mijn allereerste zelf gekochte album en ik vond het demonische stemgeluid van Peter Murphy en de jagende muziek onmiddellijk zeer intrigerend. Mijn favoriete track op dit album is Hollow Hills. Waarom? Traag, onheilspellend, donker, lage tonen, een fantastische bas. Was ik het niet die op deze song weer tot leven kwam toen ik bed deed alsof ik in een kist lag? Jawel! Vergeef me, ik was een puber met te veel fantasie.
JOY DIVISION - Closer
Ik heb altijd al een voorliefde gehad voor diepe mannenstemmen en die van Ian Curtis is natuurlijk een perfecte match. Melancholie ten top. Toen ik voor de eerste keer naar dit album luisterde, dacht ik aan de kleur grijs. Na het zien van de film Control, besef je volop waar die wanhoop, grauwheid en zwartgalligheid vandaan komen. Deprimerend en mooi tegelijkertijd.
DEAD CAN DANCE - Spleen An Ideal
Ik was meteen diep onder de indruk van de muziek van Dead Can Dance. Dit was nieuw voor mij, Deze muziek heeft invloeden uit de klassieke muziek, heeft een oosters en een religieus kantje, klinkt middeleeuws. Dramatisch ook. En dan die krachtige stem van Lisa Gerrard. Ook live zeer indrukwekkend. Al vaak gedraaid als achtergrondmuziek, maar het blijft moeilijk om je te concentreren op iets anders dan de muziek. Dead Can Dance eist nog altijd alle aandacht op en terecht. Prachtige en meeslepende muziek. Tijdloos.
THE KLINIK - Sabotage
Heel lang geleden, in Aarschot, in een klein café (ik ben de naam vergeten): een optreden van The Klinik! Mannen in lange lederen jassen en hun gezichten verstopt achter een verband. Wat een indruk maakten ze met hun imago en hun muziek : rauw, opzwepend, repetitief. The rest is history… Favoriete track: Hours and Hours (hoe opzwepend kan een intro zijn!!).
TRISOMIE 21 - Le Répos Des Enfants Heureux
De songs van Trisomie 21 kan ik niet anders omschrijven dan eigenzinnig. En laat dat nu juist dat zijn waarvan ik houd. Misschien vroeger wat ondergewaardeerd. Vijf prachtnummers op deze mini-lp waarvan Coming From Darkness mijn lievelingsnummer was en nog steeds is. De eenvoudige melodieën en de bijna zeurderige stem van Philippe Lomprez kan me uitermate bekoren. Hij zit soms op het randje van vals zingen, maar dit is eigen aan Trisomie 21. Telkens als je denkt…ja, nu zal hij er naast zitten…zit hij er naast, maar toch klopt het plaatje. Schitterend en uniek.
En hier de keuze van Kris:
BLONDIE – Parallel Lines
In mijn slaapkamer hingen vroeger 2 grote posters van Deborah Harry. Ik was fan van het eerste uur, niet alleen wegens de bloedmooie Debbie, maar ook de fantastische tracks op deze lp. Het latere werk van Blondie was niet altijd mijn ding.
U2 – Boy
Een uitmuntend optreden in de Ancienne Belgique, gezien toen de band nog relatief onbekend was. Wat een charisma had die zanger. Echte podiumbeesten. Je kon toen al vermoeden dat U2 zou uitgroeien tot een grote band. Stuk voor stuk pareltjes hoor je op dit allereerste album.
THE B 52's – The B 52's
Een zootje ongeregeld. Chaotische muziek waarbij je een instant feelgoodgevoel kreeg. De interactie tussen de sprekende mannelijke stem en de vrouwelijke zangpartijen vond ik vast en zeker bij elkaar passend en origineel.
THE SOUND – Jeopardy
Fantastisch album. Een beetje een onderschatte groep, vind ik persoonlijk. Pas na de tragische dood van Adrian Borland werd ze naar waarde geschat. Een getormenteerd persoon. Melancholische muziek. Ook het volgende album From the Lion's Mouth is schitterend.
THE VIRGIN PRUNES – If I die, I die
Deze groep was vooral live heel indrukwekkend. Het leek wel theater. Magisch en donker. Uitstekende performers. Muziek die blijft intrigeren.
Didier BECU
11/12/2016
---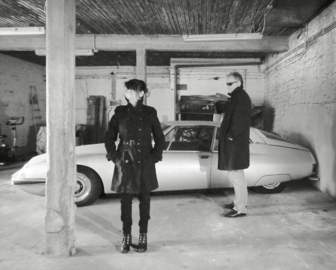 ---